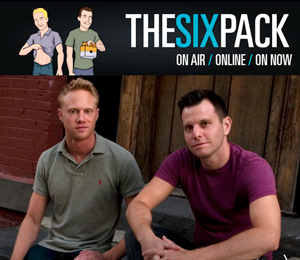 The Six Pack is a new-school, cutting-edge radio show hosted by DJ Ben Harvey and comedian Dave Rubin. Distributed online and on SiriusXM, the show gives you a weekly dose of hot topics, celebrity guests, and brand new music, all packaged in six convenient parts. Ben and Dave take you on a journey through what's trending now, from news to views to dudes. Previous guests include Joy Behar, Andy Cohen, Fran Drescher, Steve-O, Congressman Barney Frank and many more.
Currently in its third year, The Six Pack is one of the top comedy podcasts on iTunes, with listenership in over 70 countries. Huffington Post Gay Voices will regularly feature episodes of The Six Pack.
Episode #94: "The Stars of NBC's Best Friends Forever Talk About The Show's Cancellation... And Its Future"
LISTEN: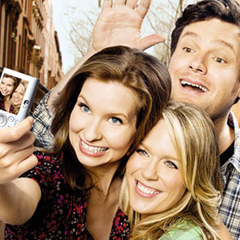 Jessica St. Claire and Lennon Parham from NBC's Best Friends Forever join us to talk about being... best friends forever! The interview with the funny ladies came just hours after the announcement that NBC had made the decision to cancel the new sitcom, a decision that has resulted in some controversy and pressure on NBC to change its mind.
When asked about the potential cancellation of their show, the girls joke, "We do a lot of crying... but you never know what's going to happen!" St. Claire and Parham still have hope that the show isn't gone for good, adding, "This show has had so much good will towards it. Our fans are so obsessed in this amazing way."
So what's it like to co-star, co-write, and co-produce a sitcom and still remain friends? Press play and find out!
Catch The Six Pack Saturdays on SiriusXM OutQ channel 108 from 1 to 3 p.m. EST and as a weekly podcast on iTunes, sixpackradio.com, and now... Huffington Post Gay Voices! Listen to the entire podcast episode here.