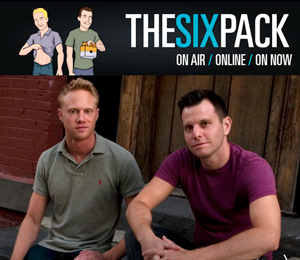 The Six Pack is a new-school, cutting-edge radio show hosted by DJ Ben Harvey and comedian Dave Rubin. Distributed online and on SiriusXM, the show gives you a weekly dose of hot topics, celebrity guests, and brand new music, all packaged in six convenient parts. Ben and Dave take you on a journey through what's trending now, from news to views to dudes. Previous guests include Joy Behar, Andy Cohen, Fran Drescher, Steve-O, Congressman Barney Frank and many more.
Currently in its third year, The Six Pack is one of the top comedy podcasts on iTunes, with listenership in over 70 countries. The Huffington Post will regularly feature episodes of The Six Pack.
Episode #99: "The Secret About Gays and Straights"
LISTEN: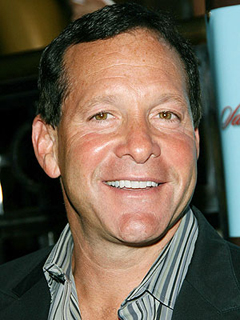 Steve Guttenberg, movie star and author of The Guttenberg Bible: A Memor, joins us this week on The Six Pack. We talk Hollywood, why gay might be better than straight, and how he keeps such a big smile on his face all the time.
Guttenberg vents about women and explains that gay men have it made. He jokes, "You're living the dream. Come over to the straight side and you'll shoot yourselves!"
Could there be a Three Gay Men and a Baby in the works? We ask the probing questions. Click "play" above!
Catch The Six Pack Saturdays on SiriusXM OutQ channel 108 from 1 to 3 p.m. EST and as a weekly podcast on iTunes, sixpackradio.com, and now... HuffPost! Listen to the entire podcast episode here.