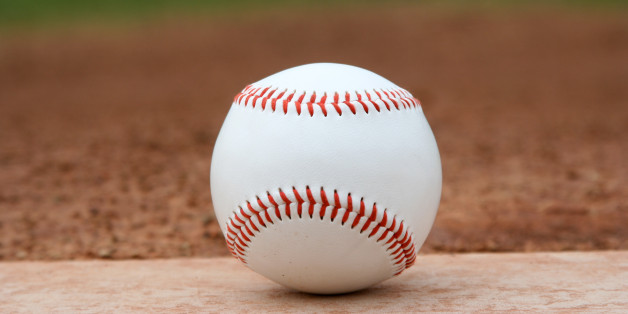 If you follow me on Twitter or Facebook, you probably saw a pic I uploaded a few weeks back with me standing next to (future husband) Mike Trout of the Anaheim Angels.
I'm a HUGE Halos fan. In fact, there's little I love more than going to a game at Angels Stadium, grabbing some extreme nachos, and cheering my head off for my team.
And even though football season is already underway, there's still plenty of baseball left to be played (even if my Angels didn't make the 2012 playoffs).
Ahem.
But it's also a chance to see all the players who have made it to the post-season come together to compete for the World Series and to take a lesson in teamwork from a bunch of guys who are really good at what they do and who know that, if they're going to win in the home stretch, they're going to have to work together.
And I like that.
I like the fact that, no matter how great any one player is (Mike Trout), the only way he's only ever gonna shine is if his teammates are also playing at their best.
I like that everyone has a position to play, and unless their manager makes a roster change, they play that position. There's no one getting in the other's business, taking over a position because they think they can do it better. Everyone has a job on the field, and that's that.
And I like that a team wins or loses together. No one person carries a team, no one person takes credit for their success. As they say, there's no "I" in "team." Baseball proves this point, every game, and that's really cool.
I mean, sure, one guy's home run can clinch a game (Mike Trout) just as easily as another's strikeout can end it. But it's teamwork that carries them through all nine innings -- and sometimes into extra innings.
And I think this is a great metaphor for life. In fact, there's little that you can do by yourself and succeed (aside from things like exams, in which instance, if you try to apply the "teamwork" approach to passing, you'll be cheating, lol).
Of course, you may make some progress. But if you're really going do something right, you almost always need the help of other people.
Especially when it comes to the big things.
Like raising awareness for something you believe in and making the world a better place.
When you tackle those kinds of things, you need people who are happy to give their best, do their part, and work together for a common goal.
If you're working towards something bigger than yourself, or hope to someday, take a page from baseball's game book and use the power of teamwork to get it done.
When you do, you'll not only increase your chances of succeeding; you'll also get to be part of something that's bigger than you, and something that just might change the world.
And if you're keeping score, you've gotta admit that that's pretty cool.
And, Mike Trout, if you are reading this, please don't think I'm creepy, I'm just your biggest fan to have ever lived (like ever).