Whether you're PRObama, NObama, or still undecided, 52 Reasons to Vote for Obama gives you all the information you need to share with friends, debate with relatives and decide for yourself as we head toward one of the most important elections of our lifetime. I'll post a new reason in random order every Monday through Friday from now 'til the election.
In April 2011, President Obama announced a historic deal with automakers. The agreement calls for an increase in fuel efficiency and reduced greenhouse gas pollution for all new cars and trucks sold in the United States, and the accord represents the most ambitious effort yet to increase fuel economy in America. These standards cover cars and light trucks for model years 2012 through 2026. By 2025, vehicles will be required to achieve 54.5 miles per gallon (more than double our current 27 mpg standard), reducing our dependence on foreign oil, lowering greenhouse gas emissions, and saving Americans billions of dollars in fuel costs.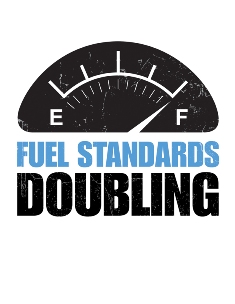 By 2025, these new standards will reduce oil consumption by an estimated 2.2 million barrels a day more than we import from any country other than Canada. As older vehicles are replaced with more fuel efficient ones, the oil savings from these standards will grow, ultimately reaching more than four million barrels a day -- nearly as much as we import from all OPEC countries combined.
During the life of the program, the standards will cut America's consumption of oil by twelve billion barrels, and cut six billion metric tons of carbon dioxide pollution, equivalent to all the emissions from the United States last year or what the Amazon rainforest absorbs in three years.
In just a little over a decade, a family that purchases a new vehicle will save $8,200 in fuel costs, compared with a similar vehicle in 2010.
The Natural Resources Defense Council, a leading environmental group, predicts drivers will save an aggregate of $69 billion a year in fuel costs by 2030 because of new gas mileage standards in cars, or $1.7 trillion at the pump during the life of the program.
At a time when consensus is so hard to achieve in Washington, last year's deal represents an extraordinary compromise among auto manufacturers, environmentalists and consumer advocates -- groups that previously had found little common ground.
President Obama's leadership in rescuing the auto industry, saving American jobs and preserving American ingenuity paved the way for this historic agreement that benefits consumers, protects the environment and enhances our security.
Now that's a victory worth celebrating!
I encourage you to join in the conversation and share your thoughts on Reason #31 or your own reasons by visiting 52 Reasons to Vote for Obama on Facebook... I'd love to hear from you!
To purchase a copy of 52 Reasons to Vote for Obama, visit Amazon.