Whether you're PRObama, NObama, or still undecided, 52 Reasons to Vote for Obama gives you all the information you need to share with friends, debate with relatives and decide for yourself as we head toward one of the most important elections of our lifetime. I'll post a new reason in random order every Monday through Friday from now 'til the election.
Every president from Teddy Roosevelt to George W. Bush has tried and failed to fix the health care system. Americans spend about $2.7 trillion on health care every year, making up almost 18 percent of the U.S. economy, and employing one in eight Americans. This is the fifth year in a row that health care costs will increase between 7 and 8 percent annually. The average yearly cost for a family of four under an employer plan has more than doubled in the last ten years, to $20,000. Last year, workers' out-of-pocket costs rose on average 9.2 percent to $3,280 for a four-person family. And if you aren't part of an employer-sponsored group you can plan on spending close to $7,120 out of your own pocket.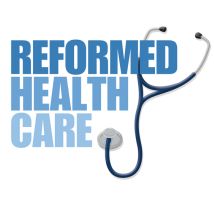 The Affordable Care Act aims to bring health care costs under control and help more people get affordable health insurance coverage, including the fifty million who are uninsured today. By requiring nearly all Americans to buy some form of health insurance beginning in 2014, health care costs will be spread to a larger group of individuals, thereby lowering costs. Without this individual mandate, along with measures to promote preventive care, health care costs will continue to skyrocket. And those with insurance will pay even more to cover the growing number of uninsured.
Most Americans support the individual elements of the health reform law, but many don't understand that without the individual coverage mandate, none of this would be possible.
So what are the benefits of health care reform?
An end to preexisting conditions
Insurance companies will no longer be able to refuse to renew or sell policies to individuals based on a previously existing condition. More than 13 million American non-elderly adults have been denied insurance for this reason, according to the Commonwealth Fund. And insurers won't be able to discriminate based on condition or gender.
An end to annual or lifetime caps
Annual or lifetime dollar limits on coverage will be illegal. Previously, 105 million people were subject to these caps, and 20,000 were tossed out of the system every year. No more!
Prohibits insurance companies from dropping your coverage if you get sick
Before health care reform, companies could retroactively cancel an entire policy if any medical condition was not listed in the initial application -- even if the condition was unrelated to that of the claim or the individual was not aware of it at the time. Coverage could also have been revoked for all the members of a family if even only one family member failed to disclose a medical condition.
Free preventive care
Last year, 86.5 million Americans with private coverage got at least one free preventive service, such as annual wellness visits,flu shots, mammograms, cervical cancer screenings or bone density tests.
Americans under age twenty-six can stay on their parents' health plans
More than 2.5 million young people have already taken advantage of this benefit
Many small business owners are now getting tax credits to help lower the cost of health care
If you have up to twenty-five employees, pay average annual wages below $50,000, and provide health insurance, you may qualify for a small business tax credit of up to 35 percent (up to 25 percent for nonprofits) to offset the cost of your insurance.
Lower health care costs for seniors and people with disabilities
According to a June 25, 2012 report by the Center for Medicare and Medicaid Services, the average senior on Medicare will save $4,200 on their health care by 2021, and more than 5.2 million seniors and people with disabilities on Medicare have already saved $3.7 billion on prescription drugs, an average savings of over $700.
Coverage subsidies for low-income Americans
Out of this economic group -- individuals making up to $44,000 a year and families of four making up to $88,000 -- nineteen million are expected to qualify.
Ability to buy private insurance through state exchanges
Beginning in 2014, families can save up to $2,300 on their health care each year and get insurance that isn't provided by or tied to an employer.
Unleash the entrepreneurial spirit
Americans won't have to stay in jobs just for the health coverage... they'll be free to start businesses, knowing they can get coverage on their own.
More information and greater transparency
Drug companies and medical-device manufacturers must report freebies they give to doctors; chain restaurants have to list calories under each menu item; insurance companies must provide a summary of benefits that is easily understandable, along with a glossary of terms.
Rebates to consumers if health insurance companies spend too much on overhead
Companies now must reveal how much they spend on health care versus administrative costs. If a company spends less than 80 percent of premiums on medical care it must rebate the amount that exceeds this limit. In 2012, nearly 12.8 million Americans will receive a total of more than $1.1 billion in rebates.
Cuts the deficit by $210 billion over ten years (2012-21)
This figure is the official estimate from the nonpartisan Congressional Budget Office and the Joint Committee on Taxation.
I encourage you to join in the conversation and share your thoughts on Reason #6 or your own reasons by visiting 52 Reasons to Vote for Obama on Facebook... I'd love to hear from you!
To purchase a copy of 52 Reasons to Vote for Obama, visit Amazon.