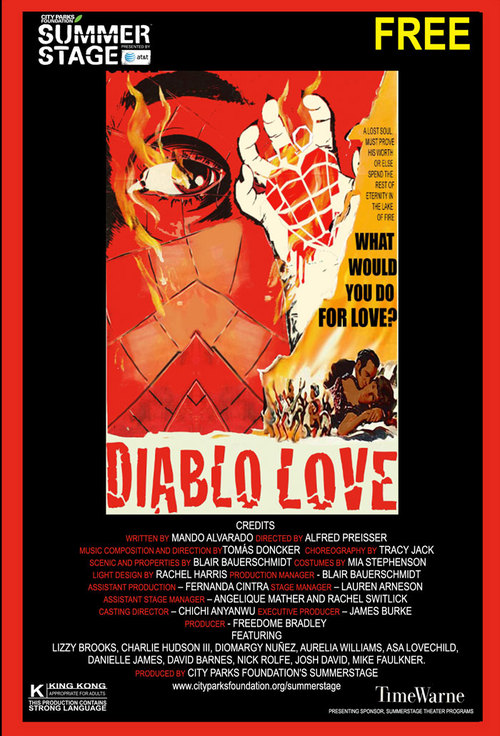 It's Faust meets Romeo and Juliet. It's soul, funk, gospel and the blues. It's the music of the late Howlin' Wolf brought to life on stage. It is what you want to experience when you want to be taken away even for just a moment by a live musical and theatrical performance. It's what happens when you bring world-class artist like musician Tomás Doncker and award-winning theater director Alfred Preisser together to direct a theatre production full of creativity, music, life and choices.
Enter Diablo Love, a love story featuring live music that re-imagines songs made famous by American Blues singer, guitarist and harmonica player, Howlin' Wolf along with original compositions by musician Tomás Doncker. Diablo Love is written by Mando Alvarado, directed by Alfred Preisser and Music Direction & Composition by Tomás Doncker. This production is set to give audiences healthy dose of a Blues/Soul music and a dramatic performance. In the story of Diablo Love; In the pits of Hell, the character Baliel, a lost soul, must prove his worth or else spend the rest of eternity in the lake of fire. In order to spare his own horrific demise, Baliel goes out in search of a willing person to swap spots with him, and as a result comes upon Emma, a fledgling Harlem Gospel singer from a troubled background with big dreams of fame. As Emma works through the trials and tribulations of erecting a career with her group, Baliel appears with big promises and a plan for fame and fortune. The two embark on a joint quest to achieve both of their missions, and what once began as a task for Baliel to find his replacement quickly takes a complicated turn as he must decide between unconditional love and Diablo Love.
But what makes this production so special you ask? Welp..let's start with its Musical Director; Tomás Doncker . Doncker is a producer, singer, songwriter and guitarist that has been a mainstay on the New York music scene for over twenty years. He's performed around the world and has worked with great artist like Bootsy Collins, Bonnie Raitt and Meshell Ndegeocello. It makes sense as to why Doncker would refer to the type of music he and his band create as "Global Soul". He draws influences from East and West African music, music from the Caribbean, the blues, jazz and has a global audience.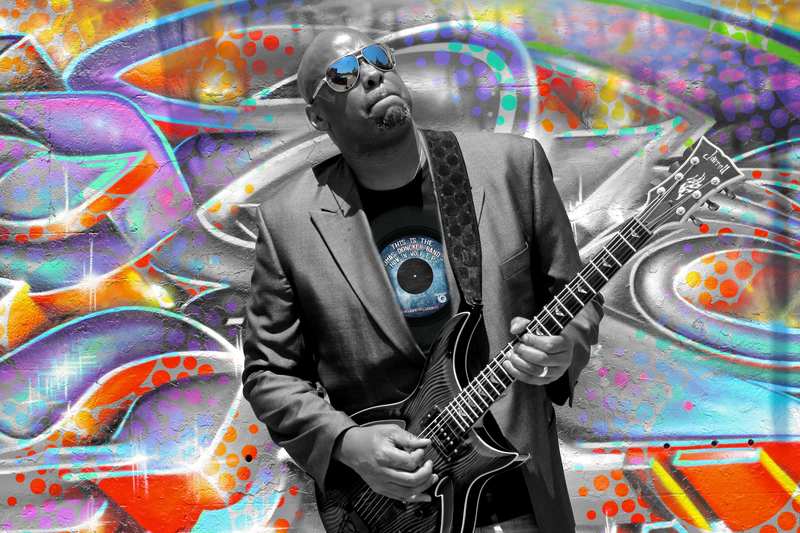 For some time Doncker had been delving into the music of the blues singer Howlin' Wolf and by chance began encountering it wherever he went. So, imagine his surprise when he was given the script to the play Diablo Love by the renown theatre director, Alfred Preisser. Preisser is an award-winning theater director, the founding Artistic Director of Classical Theatre of Harlem, and was the Director of The Theatre Division at The Harlem School of the Arts. Doncker and Preisser teamed up, made some musical adjustments to the script and added some of Tomás Doncker's original compositions into the play.
Doncker's hope for Diablo Love is to give a positive and uplifted feeling to the audience, but in a new and refreshing way. Go on the journey to hell and back with the characters, so to speak. He believes that as artist you can not enlighten anyone until you first entertain them.

Diablo Love will be playing during the City Parks Foundation of New York's SummerStage at various parks. from now until August 24. Please visit http://www.cityparksfoundation.org/calendar/#1 for showtimes and locations.
SummerStage is a program of the City Parks Foundation which presents performances of outstanding artistic quality, free of charge, to serve the diverse communities of New York City.