Last night in Paris a homage was held for Dina Vierny, the celebrated muse of French sculptor Aristide Maillol, who spent her life promoting his oeuvre and renown, eventually creating the superb Musée Maillol on the rue de Grenelle in Paris. Vierny died on January 20th, five days before her 90th birthday. But what a life she led! Former French Minister of Culture Jack Lang spoke at the crowded memorial, which was filled with a who's who of the French art world, as well as others from around the globe. Ms. Vierny's sons, Olivier and Bertrand Lorquin, generously presided over the celebratory event that was held in the main gallery of the museum their mother founded. Stories were told, and warm funny memories recounted of this extraordinary woman who lived her life in the service and promotion of art.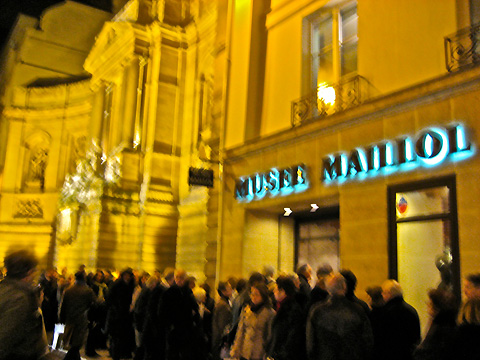 For the Dina Vierny homage at the Musee Maillol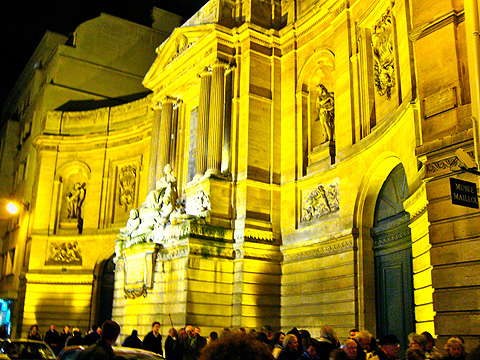 The elegant Musee Maillol
Dina Vierny was born in 1919 in what is now Moldova and moved with her parents to France when she was a small child. At 15 she was introduced to the artist Maillol, who, according to Janet Flanner, had "alone made over five hundred drawings of Isadora (Duncan) dancing to Beethoven's Seventh Symphony...." But when he met Dina Vierny, he found the woman who truly embodied his artistic ideal. She inspired him, and he mentored her. Their relationship was consensual though not sexual, a perfect pairing of aesthetic invention.
Vierny was a classic muse in the best sense of the word, presiding over the art of Maillol in the last decade of his life and rousing others of the time, among them Pierre Bonnard, Henri Matisse, and Raoul Dufy. But more than that, Dina Vierny was a visionary throughout her long life, which included being an art dealer, collector, and museum director. But that was not all.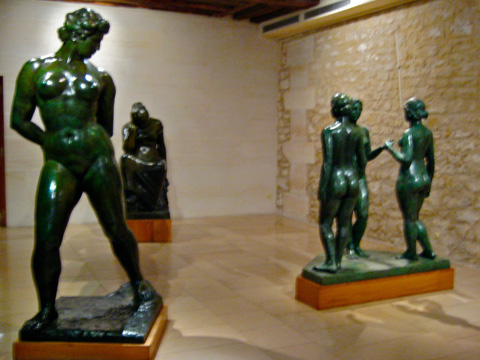 First room of the Musee Maillol
Aristede Maillol was a Catalan by birth. He came from Banyuls-sur-Mer, on the Mediterranean coast of France a couple of villages up from Spain, where, besides fishing and winemaking, the smuggling of goods was a way of life. During WWII, Ms. Vierny joined the Resistance and smuggled refugees into Spain, which was even more dangerous since Vierny was Jewish. She was arrested twice but eluded destruction.
After Maillol was killed in a car crash outside his lovely seaside village, Ms. Vierny inherited his estate. In 1947, she bought a shop on the Rue Jacob, on Paris' Left Bank, and inaugurated her gallery with a 'Homage to Maillol' exhibition, followed by one for Rodin. She was off and running. With a passionate eye to guide her, she collected and showed a variety of artists. She gave 20 of the Maillol sculptures of her to the French government with the requirement they be placed in the Tuileries. But Ms Vierny wanted to provide a home for her mentor and his friends and, eventually, was able to buy all the properties that now make up the elegant Musée Maillol. To see this stunning building as well as its collection inside is a testament to her clear-headed vision.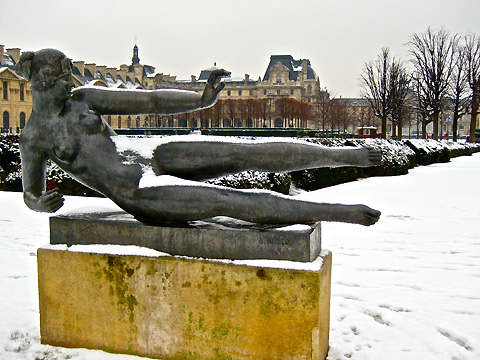 Dina Vierny by Maillol in the Tuilleries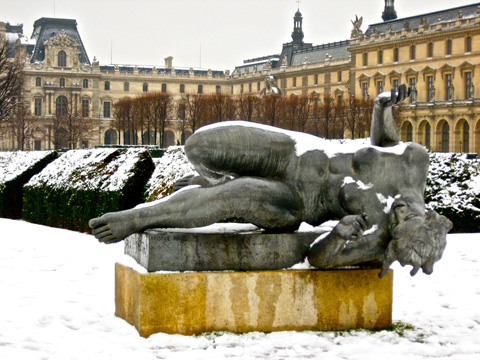 Another Maillol Dina Vierny in the Jardin des Tuilleries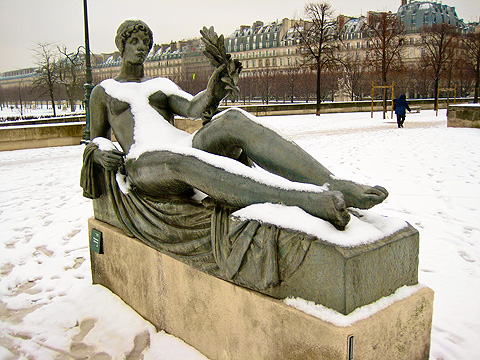 And another Dina Vierny by Aristide Maillol
My husband, James Morgan, and I met Olivier when we were researching Jim's book Chasing Matisse. The Maillol was already one of our favorite museums. Jim and I had been lucky enough to find and interview another of Henri Matisse's models, and we'd hoped to do the same with Dina Vierny, who as it turned out was too ill to see us. Olivier took her place.
Jim and I had been searching out art and artists for months on the project. When Jim was writing the book, we lived in the Fauvist village of Collioure, which was only a couple of villages from Banyuls-sur-Mer. We'd driven over to see the Maillol house/museum there. It's also where Aristide Maillol is buried with one of his statues of Ms. Vierny forever looking over him. Like everything Ms. Vierny, and now her sons, did and do for her mentor and their family's future, the house was renovated impeccably and is in a beautiful rill in the edge of the Pyrenees.
Olivier and Bertrand Lorquin were hatched in the remarkable milieu their mother created, and they inherited her good art sense. Olivier is the director of the museum and Bertrand its curator. Together they offer provocative and influential exhibitions and keep the Maillol--and now Dina Vierny--flames alive.
Dina Vierny made a remarkable gift of her inspiration and vision to the culture of France. And she did it her way.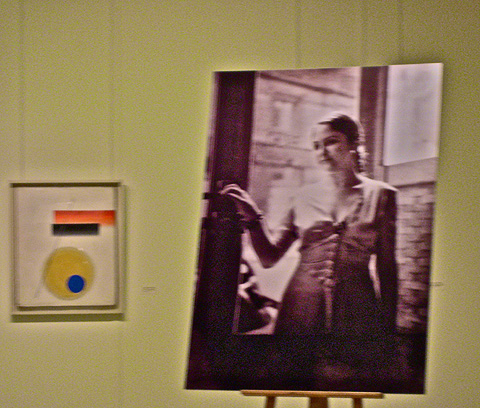 Photo of Dina Vierny at the homage
All photos by Beth Arnold who--artistically--sometimes appreciates blurriness and intends to publish the photos this way.
Association des Amis du Musée Maillol: contact@museemaillol.com
Beth Arnold lives and writes in Paris. To see more of her work, go to www.betharnold.com.