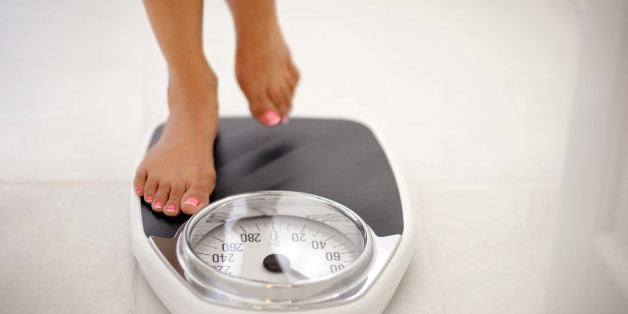 When I first read of Jean Nidetch's death at 91, I was brought back to a linoleum-tiled room at the "Y" in Wayne, New Jersey. I was 11, standing in line for my first weigh-in. My love/hate relationship with the scale began in that room so many years ago.
I will never forget those little books where the leader or front desk person would pencil in your weight each week, to the closest tenth of a pound. There were weeks when I'd starve myself for a few days before weigh-in to earn a "Five Pounds Lost" ribbon and star. Other weeks, especially pre-menstrual, I'd try to stand on one food, in hope the scale would register a half pound less.
As a former compulsive dieter, Weight Watchers was my intro to the group approach, sort of a kick off to the game of balancing what I'd put in my mouth and how I'd feel about my body. I don't even remember how many times I'd joined Weight Watchers, seduced by those New Year's ads or slick mailers, even when I didn't really have weight to lose. There was something oddly comforting about sharing tips to get the most food for a certain number of points.
Weight Watchers has helped many millions of dieters worldwide since those initial meetings in Jean's apartment. Even Betty Draper of Mad Men was not immune to the program. But for anyone with a dysfunctional relationship with food, WW can be a dicey situation when you're figuring out how to stretch those food "points" by dining on rice cakes and cottage cheese with a side of dry romaine and how to trick those the numbers on the scale.
Since breaking up with the scale, I've developed a healthier relationship with food. To borrow from Michael Pollan, I eat food. Not too much. Mostly plants. I've stopped demonizing foods (or anointing kale with angel wings). My weight rarely fluctuates, in part because I listen to my body and needs. Scales and menu calorie counts still cause me some degree of anxiety, in part due to past weigh-ins and food journaling at Weight Watchers and other similar programs.
So, as I read about Mrs. Nidetch's passing and reflected on my own journey, I do admire her for her legacy and message that isn't limited to losing 10 or even 50 pounds. Jean Nidetch was a motivator who retooled a personal challenge to build an empire.
And I hope Jean gets to dine on negative-calorie Mallomars instead of celery and dehydrated apple snacks!