Throughout my career, I have always been fascinated with women who have managed to achieve incredible success in their careers while juggling motherhood. Recently, I had the opportunity to interview Dia Simms, who serves as executive vice president for the Blue Flame Agency, Sean "Diddy" Combs advertising agency. After working her way up the corporate ladder from personal assistant to executive vice president, Dia exemplifies what it means to be a working mom at the top of her game.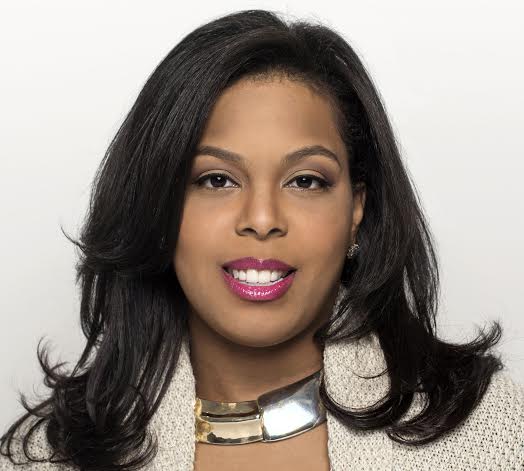 In 2011, Dia was named one of Forbes' 40 Under Forty and the same year was also named a Leader of the New School by Essence Magazine. Dia is actively involved with the Network for Teaching Entrepreneurship, provides entrepreneurial training to High School students and sits on the Board of the Boys and Girls Club of Harlem. Most importantly, Dia and her husband are the proud parents of an adorable little girl. While she admits that the juggle is not easy, Dia says she wouldn't have it any other way.

How are you managing juggling a demanding career with new motherhood?
Dia: Juggling balls in the air is not a sustainable life plan. If you picture a clown juggling balls, you see a lot of activity and no results. I try to focus on knocking the ball out of the park with one ball at a time. I certainly miss my fair share of hits, but my goal is to be present and in the moment of the "ball" in front of me. Practically that means if I am with my daughter in the park, I focus totally on her. If I am negotiating a multimillion dollar deal, I focus completely on that deal. It's not easy and it's not always possible, but it has worked for me so far more often than not.
Do you still commute from Georgia to NYC for work?
Dia: Yes, I commute weekly from Georgia to NYC. I am like Norm in Cheers at LaGuardia. It's a challenge, but I can get a lot of work done during my commute and I make sure to use that time wisely so I can really be present with my family when I return home. I both love and hate the fact that we now have wireless on planes.

How hard is it as a working mother to just say no?
Dia: Hard as hell. I try to live by the saying, "Do what you say you are going to do." This means saying no sometimes... in theory. I am slightly obsessive about solving problems... so I have to bite my lip and sit on my hands when someone has a problem that needs fixing. I have been training my mind to think about what a person needs to solve their problem versus how I can help them solve their problem. I think it's helping. Do you need help with something?

What are your hours like -- are you able to have a flexible work schedule?
Dia: We work when there is work to be done. Our company has a very entrepreneurial spirit and we approach our work like it's our family business. The good news is with technology, I can work from anywhere, but I still believe there is tremendous value in person-to-person interaction and make sure to spend as much time in the office as I can.

What is your advice to new mothers looking to return back to the workforce?
Dia: If you are not yet at your ideal weight, wear a lot of black. It probably won't be easy to pull late nights in the office anymore so use your working hours efficiently.
If you are breastfeeding, be prepared for it to be hard and annoying. You may find yourself Parking Lot Pumping. It is not easy but it will be worth it. Best of all, it will be over eventually.
You may feel guilty -- I cried like a baby the first time I had to leave my baby. It's OK. I heard it passes eventually when they turn 33.
Lastly, It's OK if your definition of success changes. Being a mother is the most important job in the world, if you are successful at that, you are the Bill Gates of your household.

What's your favorite "Time Out" tip for moms (taking time for yourself)
Dia: If you have any time out, go to sleep. Or, you can have a glass of wine and then go to sleep. Lastly, if you really have a lot of time, go get a massage that puts you to sleep.
My experience is babies and working make mommies very tired. Maybe it's just me.

What do you hope for your own kids?
Dia: I hope my daughter is kind and happy. I hope she knows how wonderful life is and that time is a precious gift. People waste so much time being angry or vengeful or bitter...
Those are serious time suckers. You get one life, use or lose.

What was one of your most memorable moments on the job?
Dia: We had an outside team come in and do internal interviews with about 50% of my staff. After they completed, they came to me and said... we have never had anyone who got all positive feedback. Your team really thinks the world of you. Now, I don't know what the other 50% think.... but this great report was a big deal to me. It's not always easy being a boss and it was very moving to get this kind of response.

What was your most memorable moment as a mom?
Dia: When she arrived! I am utterly astounded at the birth process. It is like if my kidney packed up and left my body and now it's walking around the house asking for more bananas. The fact that my husband and I together could create a real live human being; It is the miracle that never stops giving. Before I had a baby, my husband joked that "I had no tear ducts." Now, I tear up even thinking of her being born. Emory Carter Simms made a total mushy sucker out of me. :)

Who is your Role Mommy?
Dia: My Mom! She has had Multiple Sclerosis since I was 9 years old. She is in constant pain and never ever complains. My mom is super smart, highly resourceful and really worked to make sure we had a wonderful child hood. My friends would go to my house to talk to my mom even when I wasn't there. She is my hero and I hope I can be half the mother she is.