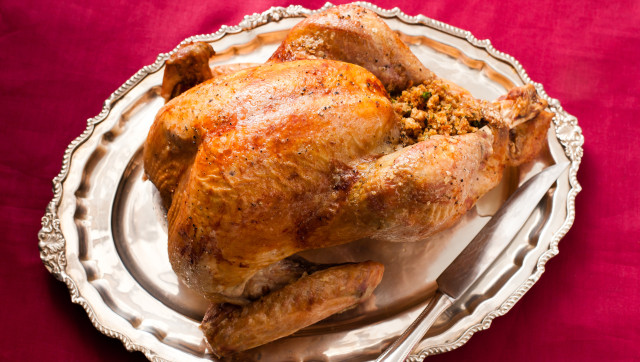 There were probably a couple of instant responses when reading this title: 1) OMG you've got to be kidding or 2) Really? I've got to read this article! It's interesting that you can entertain any other time of year, but when it comes to the holiday season all reason seems to fly out the window. So what makes this time of year different?
Expectations: This includes your expectation of how the meal or event should look, feel, sound, smell or taste. Not to mention what you think others are expecting in the same areas. Do you have a window? Open it now and throw all those expectations out! It's important to remember you are not the reason for the season.
Turn it around: Instead of worrying about your guests' expectations, change your perspective to: "I've opened my home and given my and time energy to provide a place where my family and friends can gather to enjoy a wonderful meal." You're providing a place for fun and fabulous memories. Realize they are probably thinking, "Thank God I didn't have to open my house and prepare a large meal this year!"
Plan: Preparation alleviates stress. Shop for your party at least a week in advance. This gives you plenty of time to work around any unexpected changes. Advanced planning can help you find the "early" cost-effective items you're looking for. If you love to decorate, doing it ahead of time makes the process fun as you see your home transformed before your very eyes.
Delegate: Ask your loved ones to prepare their specialty items to share. As the meal is being served, or the party is under way, make sure to give credit where credit is due. Everyone loves recognition for a job well done.
Libations: It's not your responsibility to provide free-flowing alcoholic beverages for your guests. This is a time for joy, laughter and good memories. You might want to reserve the "free flow" for those who have already arranged to spend the night... after your driving guests have gone home.
Laugh: There is no such thing as the perfect meal, and if you happen to achieve it once or twice in your life make sure to mark them on your calendar. For the first-time turkey chef, laugh about the giblets cooked inside the turkey. Laugh about that fact that the turkey was not completely defrosted and you ended up ordering pizza! Laugh about the judgmental clean-freak relative who arrives with their figurative white gloves on and lays a real pair of white gloves on everyone's place setting as a party gift. Laugh, laugh, laugh! Laugh at yourself. Laugh with your guests and let everyone who comes into your home know they are present because they are love, love, loved!