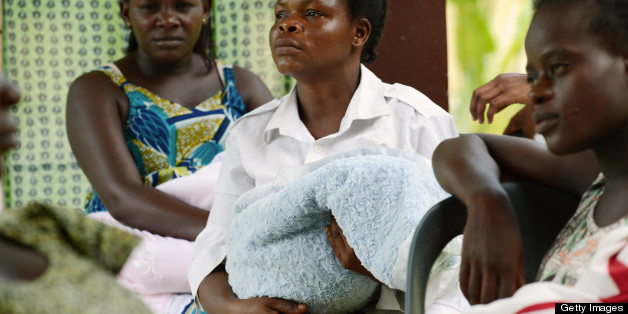 White Ribbon Alliance welcomes the report by Save the Children into the state of the world's mothers. It's another strong reminder that we must invest in women and girls if we are to have healthy societies. Providing the right health care services for mothers is the best way to ensure that they and their children survive.
As Melinda Gates says, "Any report on the state of the world's mothers is by definition a report on the state of the world, full stop."
It's a scandal that giving birth is still the biggest killer of young women in many countries. When mothers die, girls are often pulled out of school to keep the home going. They lose their childhood and may become mothers while they are still children themselves; those who give birth before their 15th birthday are five times more likely to die in childbirth.
However, we have made progress. Maternal deaths are down by almost half since 1990. Maternal health is a key part of the global policy agenda as never before and governments have made commitments to invest in healthcare to ensure that all women have a safe birth.
This is where White Ribbon Alliance comes in. We mobilize citizens to hold governments accountable for their commitments. We believe long lasting change in society comes about when enough people come together to demand change.
For example, in India, which has excellent policies on paper and yet the highest number of maternal deaths of any country, citizens took action to closely monitor local health facilities in one region and publicly reported the gap between what had been promised and what was actually being delivered. As a result access to round the clock care went up by over a third in that area.
This shows the impact citizens can have, and White Ribbon Alliance members across Africa and Asia are now working to make long promised health services a reality. For instance, in Tanzania, citizens campaigned successfully for more midwives and in Uganda White Ribbon Alliance persuaded politicians to vote for an increase in the healthcare budget.
Long lasting change comes from governments taking responsibility and being held accountable. The most powerful people to hold them accountable are their own citizens.