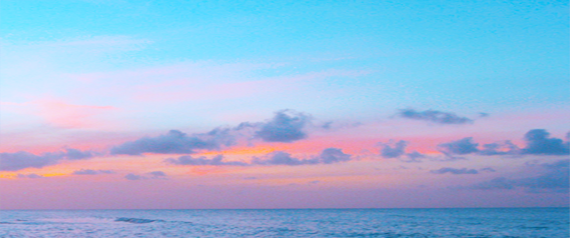 Whatever your profession, day after day you relentlessly work hard to drive unrealistic deadlines, hit budget targets, achieve individual goals, get to meetings on time...need I go on? But how often have you, with true intent, taken the time to notice the clichéd wake-up call and to actually do something about it? To make it happen. It's OK to admit, so say it with me...rarely, if ever.
I'm definitely a victim of dismissing my wake-up call, and in my case, the cause has always been work-related. I'm as guilty of that as anyone, working excessively long hours, sometimes to the detriment of my health and even my personal relationships. All in the name of proving to everyone, including myself, that my work is top-notch quality and that I'm, well, just plain awesome.
But the real question is this: who's driving my ship of awesomeness? Is it me? Or am I just a helpless passenger? And so I was forced recently to reflect on this, after an unexpected department restructure shook up my world. I went through the typical emotions after such an event: anger, sadness, fear, and disconnectedness. I didn't feel like I was in control of anything, much less of my ship. Why was I helplessly floating out to unknown waters? Where was my map? Was my navigation system broken? How could I have ended up adrift at this stage in my career?
During this time of reflection, I was lucky enough to attend the 2014 Professional BusinessWomen of California (PBWC) conference in San Francisco. While I wasn't completely in the mindset to network or to listen for those golden "aha" nuggets that conferences typically provide, something changed for me after hearing keynote speaker Arianna Huffington. What she said struck a big chord; and it gut-slugged me with resolve. She said "Life is a dance between letting it happen and making it happen."
As simple as the concept sounds, I realized my wake-up call within it. Why was I letting my career just happen, and letting others repeatedly take the helm? Why wasn't I awesomely driving my career ship with intent? Why wasn't I making it happen?
Over the years, I've let others dictate what job role I should take, given what they thought I was good at or what they believed the organization needed from me at a given point in time. They had been determining my career course, instead of me driving it. But it wasn't their fault; it was solely mine to own. I had never truly paused to ask what I thought I was good at or what my career course should be. And so recently, I reinvented my job profile and, through that therapeutic process, discovered both who I am and what I want to be right now.
My mother, no matter what the subject, has always advised in her thick, endearing accent: "Beberli, you know, you are good. You have to do it." So, I'm doing it. I've finally realized my wake-up call. I'm finally making it happen. And I'm finally charting my own course. Let my ship of awesomeness set sail.