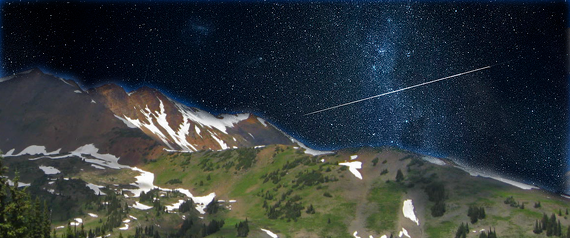 "How do you stand telecommuting full-time?"
"I'd lose focus and get sidetracked."
"I'd get bored or lonely."
"I wouldn't be as successful."
"I can't as effectively climb the corporate ladder."
I hear any combination of these questions or comments at least once a week, which I typically acknowledge with a dismissive smirk. And I smile because ultimately, telecommuting was my salvation. Here's why.
In the 2000s, my husband and I reluctantly joined the army of Denverites that generated turtle-paced traffic jams en route to the Denver Tech Center. You know the drill: one hour (one way) commutes of painfully wasted time. I'd then be in the office a solid eight to nine hours, fight more traffic on the way home, and log back on the computer for another hour or two after dinner. All in all, I put in an average of 12 hours daily (and let's not even talk about my pathetic weekend hours). I didn't realize that I was a falling star plummeting towards a disastrous end.
And then came new and advancing technologies, which allowed employers to offer telecommuting as a perk. It was a relatively new type of workplace environment that intrigued both workers and employers. I immediately thought, "That's for me. I'm disciplined. I'm responsible. I'll get more done if I don't have to waste time in the car, or if I don't have to listen to Joe's daily cube rant." All valid selling points, and no doubt true to some degree for many of us, but we as teleworkers weren't considering the unspoken downfalls and how we would need to manage them.
In 2011, my husband and I transformed our dream to reality by moving to a mountain resort town. We wanted to find a better work/life balance in a small community and surrounded by abounding natural landscapes that we could enjoy in our off time. I believed that telecommuting alone would save me from myself and prevent the onslaught of fiery career disintegration. But while my location had changed, one factor hadn't... me.
The transition to a full-time teleworker was difficult, as I fell into the 24/7 Worker category. I rolled out of bed, stayed in my pajamas, grabbed that critical cup of Joe, logged on by 6:30 a.m., and often worked late into the night. It was my previous work life all over again, but this time on overdrive. I was shooting towards certain doom. My light was burning out. I hadn't considered that there could possibly be any downfalls as a teleworker, and yet here I was, on the same trajectory as I'd been as a non-teleworker.
Luckily, I caught myself in time. I forced myself to implement a structured work/life balance and to transition to a Hyper-Efficient Worker. Admittedly, I'm not always 100-percent successful, but generally I now get out of bed and out of my pajamas, still grab that cup of Joe, take the pups on a walk, log on between 7:30 a.m. and 8:00 a.m., and shut down around 5:00 p.m. The conscious change was critical to my survival. It made me a more effective, happy, and high-performing employee. It required me to work more efficiently. It accelerated and enhanced my job performance. And it enabled me to finally and happily live, reigniting my light and sending me on an upward trajectory. So to all of my fellow teleworkers struggling in the same vein, make the change now while you still can.
Now, if I could only effectively manage all of those non-work side projects...