Instagram Is from technopaul productions on Vimeo.
"In a culture immersed in technology, Instagram is reviving adventure, face to face community and real relationships. How can something so digital actually get people out from behind their devices into the analog world?"
This is the question explored in the documentary
'Instagram Is'
by filmmaker
Paul Tellefsen
, a project which birthed out of the desire to see genuine, authentic community, expression and relationship on Instagram. To the rhythm of quick snapshots, this social network tribe has changed the way people represent their lives and connect with each other. But how can aspiring photographers make the best use of Instagram and in what ways can online communities bring about social change? I interviewed
Pete Halvorsen
, a commercial and travel photographer based out of the Los Angeles coastal town of Manhattan Beach with
one of the top Instagram accounts out there
, to get some answers.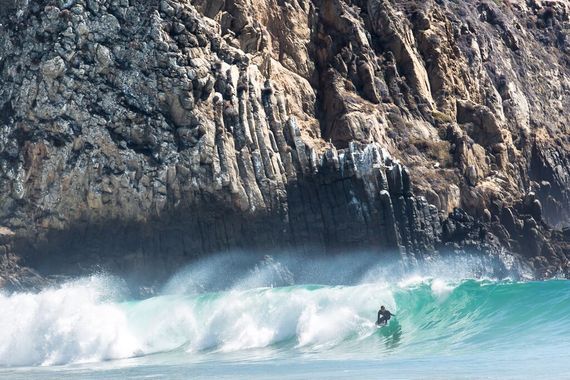 All Photographs (c) Pete Halvorsen, Courtesy of Pete Halvorsen
What does photography mean to you in the digital era?
As a photographer it means I can do more with less. The cameras are getting smaller and more powerful. It's becoming easier and quicker to share those images which means more photographers and ultimately more stories being told. But this also means more noise and shorter attention spans. To truly make an impact as a photographer you have to recognize that and evolve with the times. The images have to hit the viewer quicker than ever, in the digital era they aren't standing in a gallery looking at all the intricacies of your print for 15 minutes.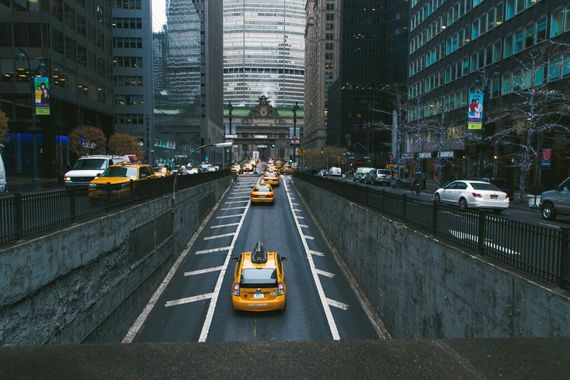 What advice would you give to aspiring photographers on how to make the best use of social media platforms such as Instagram?
Instagram is such a powerful platform for the aspiring photographer to find their eye. I would suggest they spend time following and searching for photographers who's styles they are drawn to. Once you have a good sample, about 100 or so, look for the common theme that runs through their images and what it was that attracted you to it. Then attempt to shoot in that style and stay themed with your feed. You'll soon start to create your own style and your eye will become sharp to looking for those moments in everyday life.
I would also recommend that they put a piece of themselves in their feed. Meaning, rather than just that pretty sunset - give the viewer some context as to who you are. The Internet is full of pretty photos, the reason we "follow" someone is because we relate to how they see the world.
Community is also a big part of Instagram, it's been a big part of my growth. It's what sets Instagram apart from being just an online photo-sharing platform. Ultimately it's about the people behind the squares, it's about developing those real life connections, which is the best use of Instagram.
You have organized several InstaMeets, most of which had charitable themes. Can online communities of photographers and videographers bring about social change?
They can and will continue to. I continue to be inspired by the people who show up at my InstaMeets. Taking time out of their day to do beach cleanups, donate toys or just help bring awareness to a cause. Again, this is an example of taking those virtual relationships and making them personal. These are all people who already had a giving heart; Instagram and InstaMeets just allow them to act on it with a greater reach.
A single image or 15 second video can do so much for telling the story of a cause. While I was staying at an orphanage in Malawi I posted a photo of Khalidwe, his shoes were in such bad shape.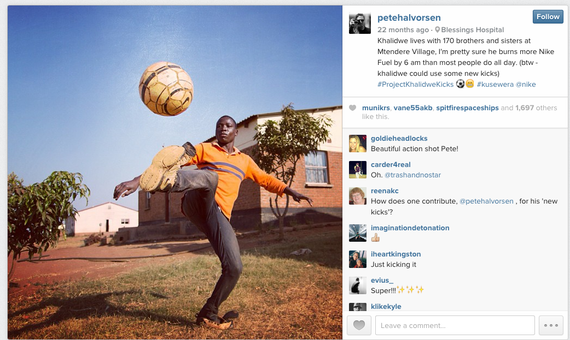 Immediately I had people asking how they could help/contribute to help get him new shoes. I was capturing and sharing a moment that was happening in real time. They trusted the image and experience I was having and were willing to do what they could to help.
Our InstaMeets have the ability to reach millions of users within hours through the images posted. They are and will continue to be a real strong tool to bring real social change on a global level.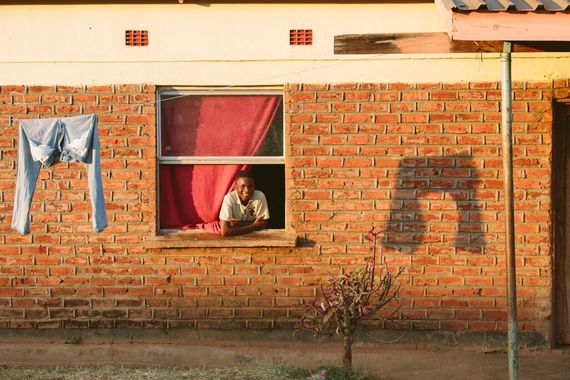 Can you tell us more about your mobile photography initiative in Malawi and how it benefited the community?
While at the orphanage in Malawi shooting for a non-profit, I piloted a mobile photography program that taught the kids the basics of photography and how to share the photos. They don't have regular access to computers and developing film isn't an option, the mobile phones are the perfect tool. I contacted a photography company named VSCO who donated the iPod Touches and we left them with the kids to continue documenting their lives. A few of the kids really got it and had the photographers' eye. I would love to continue this type of initiative; there is such a raw feel to the stories that these young people tell through the photos.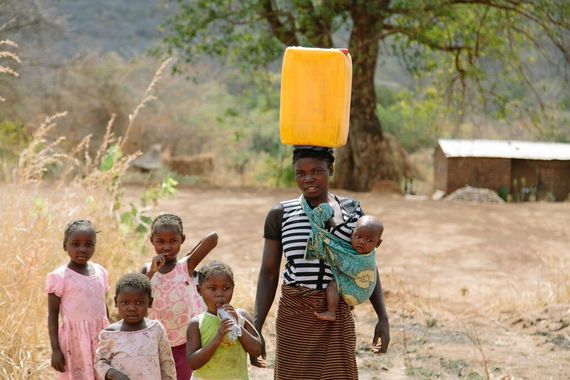 What type of photography do you like to shoot the most and what gear do you use?
I love being outdoors in fluid situations. I shoot a lot of surf and really enjoy the unpredictability of it, searching and waiting to catch that one moment. It's also why I was drawn to Travel Photography and being immersed in different cultures telling the story of a culture through catching those moments. My favorite tools are the Canon 5D Miii, Sony a7r and the Leica MP240. That being said, the best camera is the one you have on you and sometimes that means my iPhone 6.
What's the most important lessons you've learned in your photography career that you want to share with young snappers?
People matter. Relationships matter.Develop a strong group of peers that can give you honest feedback and find mentors that you can reach out to. But most of all remember that at your root you are a storyteller. Your voice to tell that story is the image you're capturing and sharing.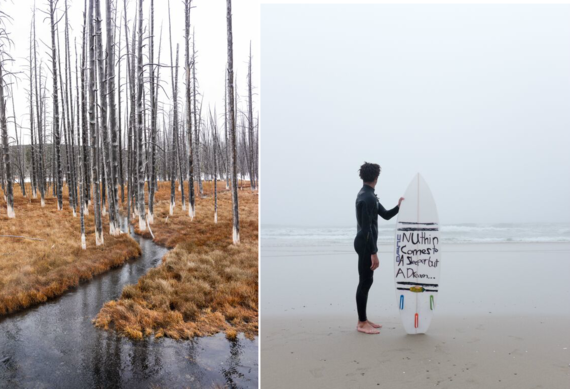 Follow Pete on Instagram