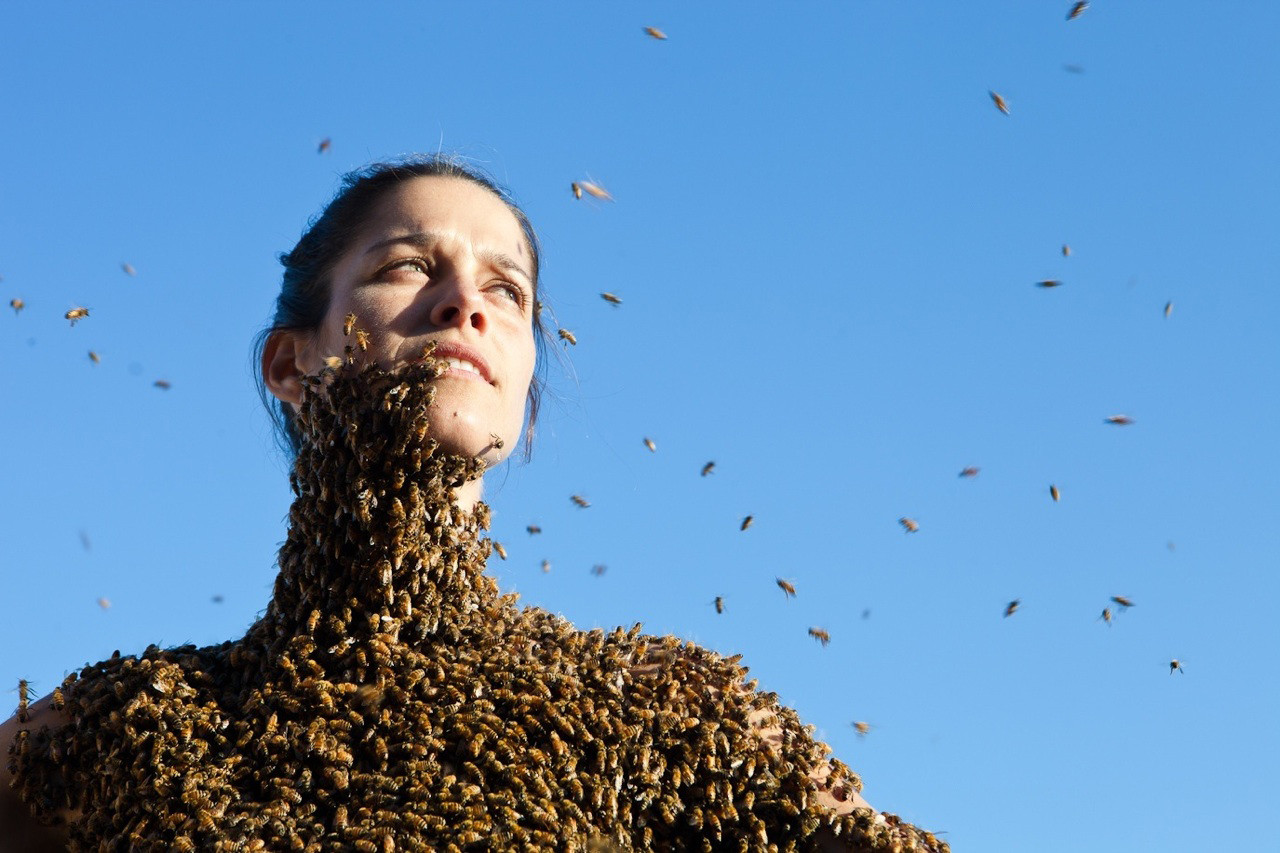 Antonia Wright: Be | The sad, strange, beautiful vulnerability and, at times, painful faces of the human condition are all considerations in the work of Miami-based artist Antonia Wright. Wright explores the various politics and comic facets of human experience through a multifarious, process-oriented practice combining video, performance, photography, poetry, sound and sculpture. Wright acknowledges the layers of societal taboos and barriers between her artistic choices, and pointedly pushes them into the public realm for the viewer to examine.
For Be, Wright covered herself in a colony of bees while practicing Tai Chi. Tai Chi and bees are similar in that they both have the capacity for violence, but in their peaceful states, raise vitality in the body and the environment. Wright's decision to place her own life in danger becomes a powerful metaphor for the fragility of life and a lesson for how we can remain peaceful in the face of danger. In preparation for the performance, which was enacted against a bright blue sun-filled April sky, Wright spent a year learning Tai Chi and meditation, including traveling to India to receive personal instruction at an ashram.
Antonia Wright: Be runs through June 29 at Luis De Jesus Los Angeles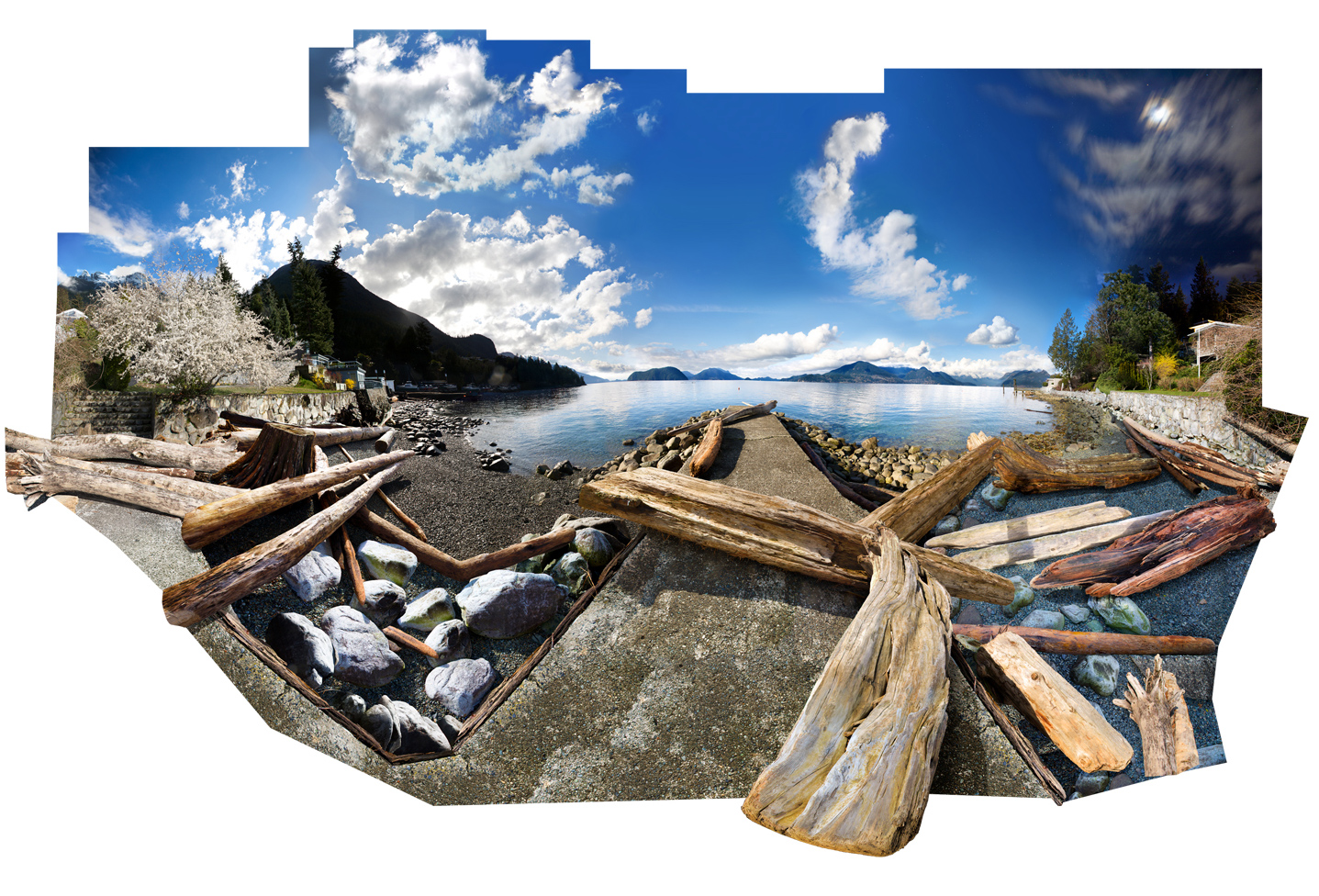 Jeremy Kidd: Temporal Excursions | Kidd creates landscape and urbanscape images that are simultaneously realistic and abstract. Photographing over many days from multiple perspectives, Kidd will use hundreds of these photographs in the same way a painter uses a palette of oils and acrylics. His process of layering and composing these photographs results in the final irregular shaped artwork.
Jeremy Kidd's work is a direct nod to David Hockney's photographic collages of the 1980's, such as Pearblossom Highway, 11-18th 1986. Hockney creates a flat cubist composition using color photographs, which requires the viewer to connect these visually fragemented components of a deconstructed scene in order to assess the complete image. In contrast, Jeremy Kidd presents a seamless collage in a realist style that bends time and space, providing a highly manipulated image, thrusting the viewer into his fictional reality.
Jeremy Kidd: Temporal Excursions opens June 8 at Leslie Sacks Contemporary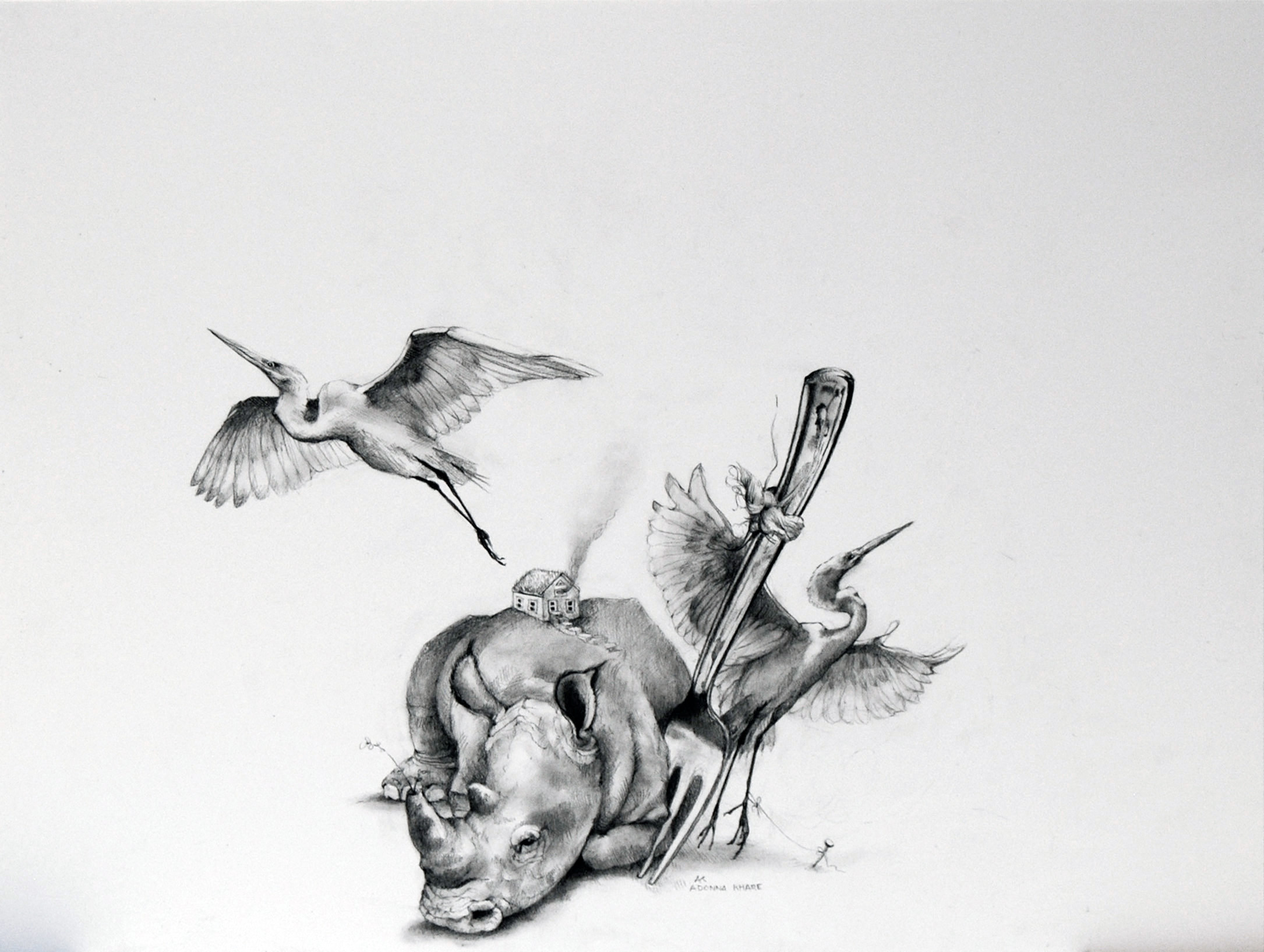 Adonna Khare: In the Clouds | Khare's new drawings are whimsical, meticulous, solemn, playful, and humorous. Filled with an array of complex narratives, Khare's drawings make it easy to abandon the world around you and delve into her mystifying world of Bears, Antelopes, Chimp, Bunnies and Butterflies. Backgrounds filled with tornadoes, whirlpools, waterfalls and storm clouds represent life's unpredictability, ever-evolving change, and the unknown. All of Khare's animals caught in the foreground of a storm brewing behind them, a storm of change and uncertainty; once it arrives you don't know whether there will be severe damage or you'll come out unscathed and better off.
This past fall Khare won the Public Award at ArtPrize2012, the largest art competition in the world, which consisted of 1,619 works of art by artists from 56 countries. With over 400,000 attendees, Adonna Khare took home the first prize. In the Clouds is Khare's response to the changes in her life that have past and the changes that are yet to come since winning the award.
Adonna Khare: In the Clouds opens June 8 at Lora Schlesinger Gallery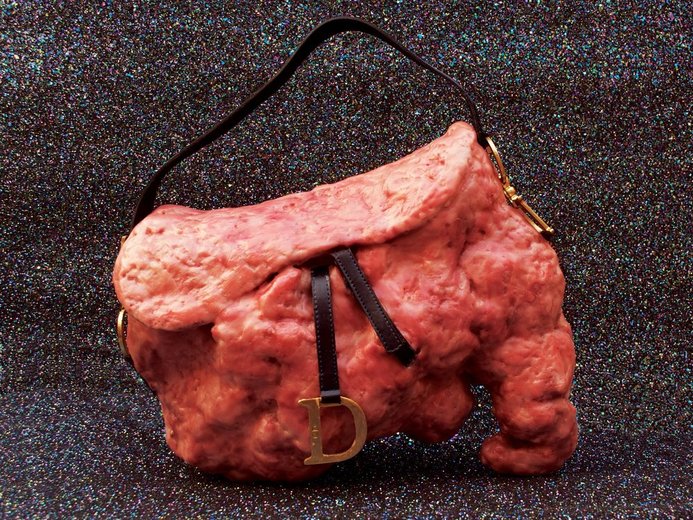 Andrea Hasler: Burdens of Excess | Hasler's work focuses on constructions of identity and collective desires, and is characterized by a tension between attraction and repulsion. The works in the Desire series, in particular, focus on the obsession of projections of affluence and glamor. Reworking designer bags, shoes, and accessories into organ-resemblant sculptures, her works engage with the psychological aspects of consumerism, blurring the lines between what you are and what you must have.
Through the transformation of GUSFORD's Melrose Avenue gallery space into an indulgent, glamorous shop, Hasler's installation embodies the epitome of luxurious excess, and looks to a dystopic future, where branded organs may one day be the ultimate fashion accessory.
Through her deconstruction of high-end designer items, Hasler's wax sculptures transform consumeristic 'must-haves' into organic, fetishistic objects.
Andrea Hasler: Burdens of Excess opens June 7 at GUSFORD | los angeles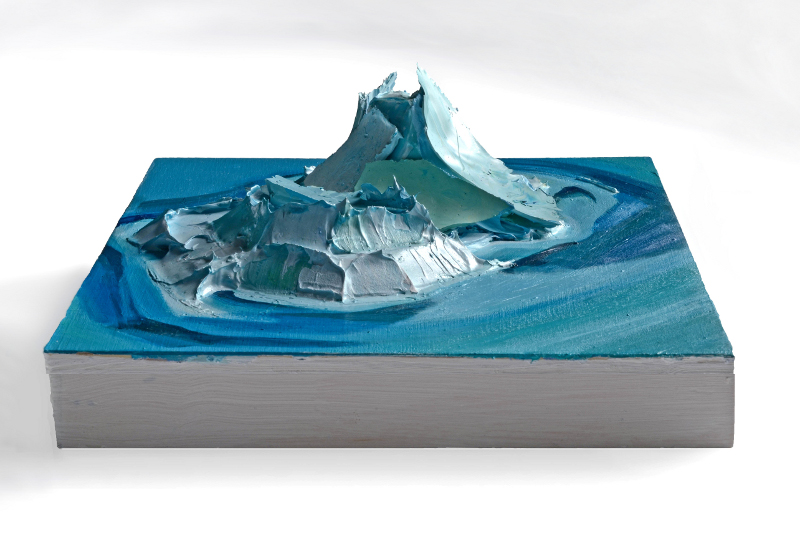 Virginia Katz: Between States | The second half of a two-part exhibition, Katz continues her exploration into the symbiotic relationship between her artistic practice and the environment.
Various modes of accumulation play a key role in her work, whether tracking patterns in nature, collecting data based on human behavior, or amassing materials in her surroundings. Each series presents a new interpretation of her findings, usually with a focus on a human / nature interface. An ongoing inspiration in Katz's work has been topographic maps, which have taken numerous forms throughout her career. Tracing Places - 8 Years, shown in April, represented the culmination of eight years worth of amassing various paper-based items. Each object was cut into two-centimeter square pieces, attached to 22" x 30" sheets of paper, and arranged into an 11 foot, map-like installation. Between States incorporates a similar focus on topography through accumulation.
Between States contains three and two-dimensional works, both of which reference satellite imagery, but speak to our experience in our surroundings. She uses the distant images of Earth as a springboard for works on paper, which combine painting, printmaking, debossing and the artist's own drawing and mixed media techniques. The three-dimensional works use acrylic paint as a sculptural medium. The paint serves as a base and is then formed into painterly mounds depicting polar ice caps and water formations.
Virginia Katz: Between States opens June 8 at Ruth Bachofner Gallery
For the most comprehensive calendar of art events throughout Los Angeles go to Artweek.LA.