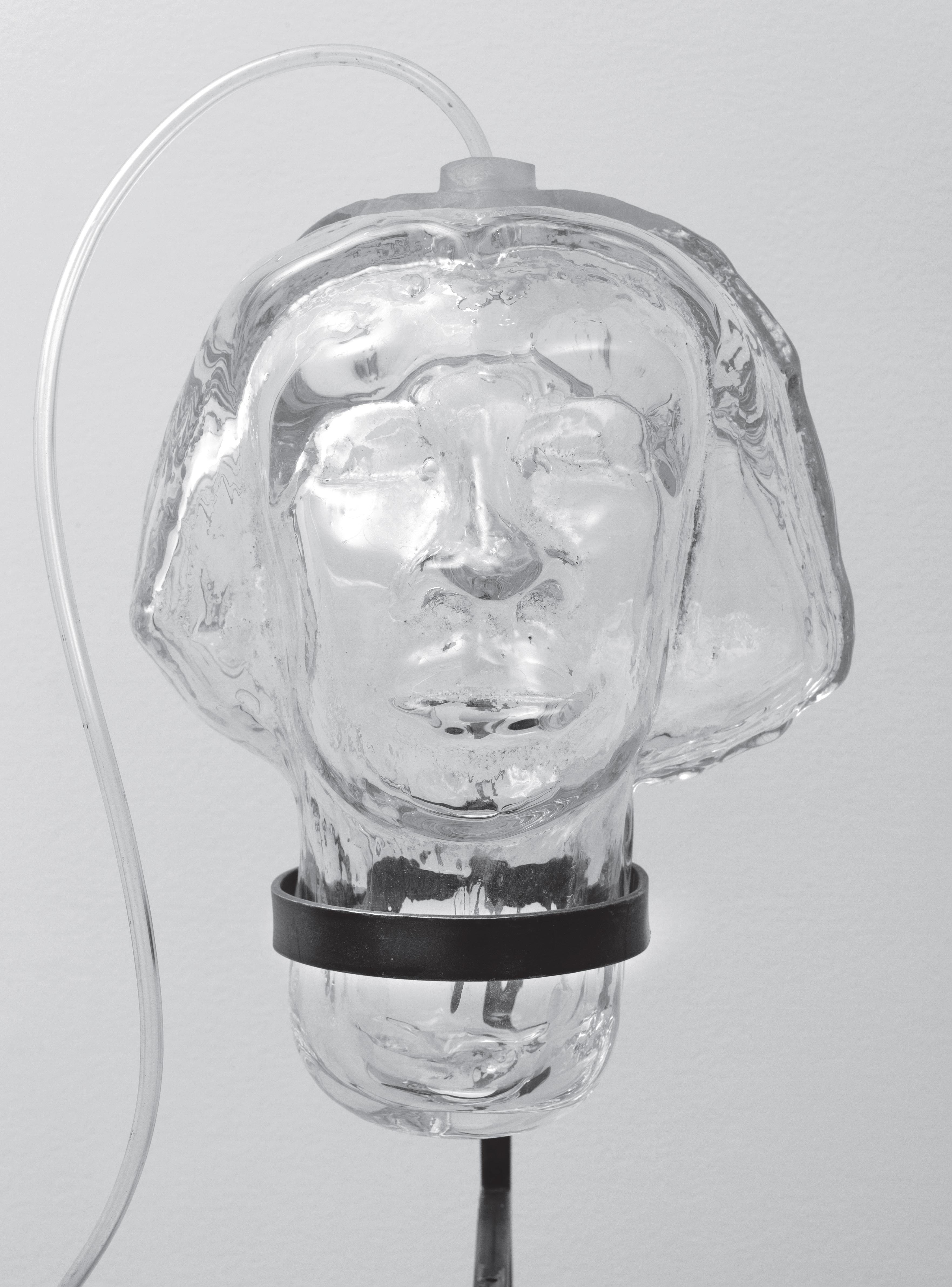 Alison Saar: STILL... | This exhibition gathers together for the first time four never-exhibited works made during a residency at Pilchuck Glass School in Seattle with six new bronze and mixed-media sculptures.
Informed by artistic traditions from the Americas to Africa and beyond, and by her mixed racial upbringing, Otis alumna Alison Saar (MFA 1981) fuses her paradoxical responses to the black-and-white delineations of political and social forces into a powerful, visual, and kinesthetic tension. She uses the history and associations of her materials, everyday experience, African art and ritual, Greek mythology, and the stark sculptural tradition of German Expressionism to infuse her work with a primal intensity that challenges cultural and historic references and stereotypes.
Saar is a mature and significant sculptor who has achieved broad recognition for her studio and public art throughout the country. She forcefully investigates elements of marginalization and discrimination in society to present poetic responses through a process of selfscrutiny and introspection as to how these historical burdens can be transformed, and how symbolic atonement, and even some measure of redemption, can be imagined. Her work mirrors an entirely American process of spiritual and political bifurcation, and the evolution of historical recovery.
Alison Saar: STILL... opens August 18 (an artist's reception will be held September 15) at Otis College of Art and Design's Ben Maltz Gallery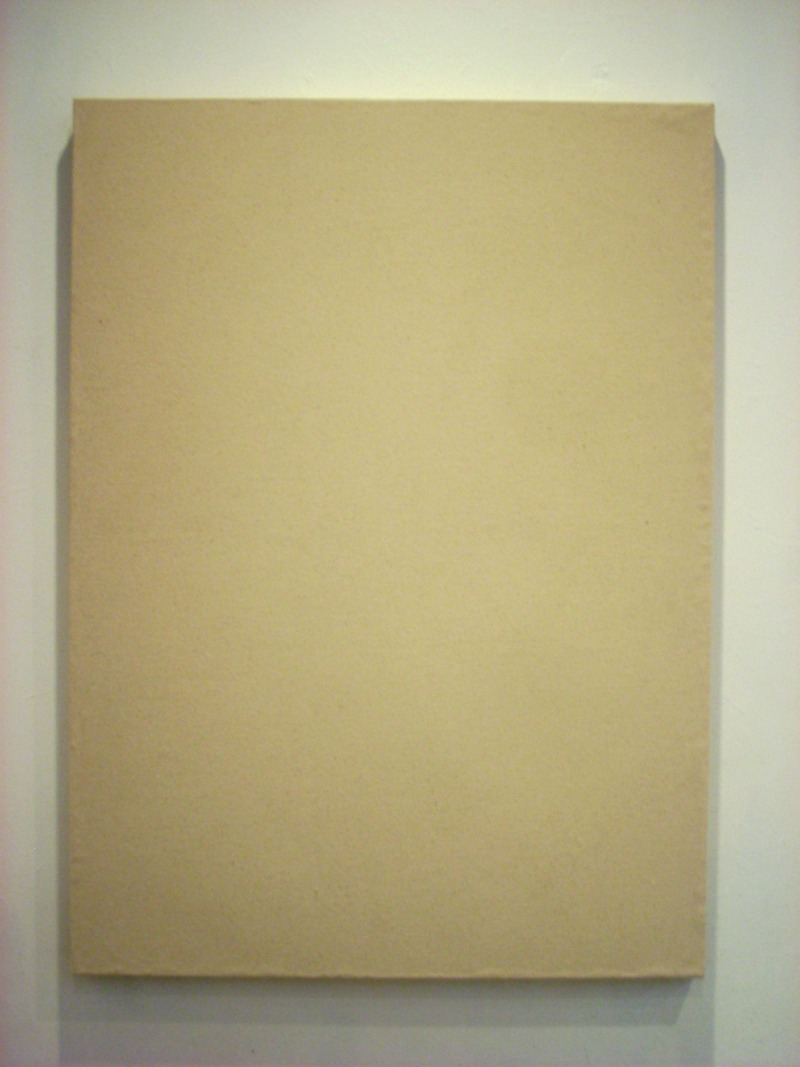 Jonathon Hornedo: Canvas Panels Part II | This completes the conversion of a solo exhibition of blank canvas panels by Jonathon Hornedo into a group show of paintings made by his collectors.
Due to recently being laid off from his full-time job, and zero sales from his main art practice, Hornedo began supplementing his income by making canvas panels-- hardwood painting supports wrapped with canvas -- and began selling them to other artists in need of high quality, inexpensive painting supports. Turns out that paintings with no paint on them sell much better. Consistent sales ensure that he can pay his rent and invest in other artsy-fuck related activities like drinking, smoking weed, shrooming, playing ping pong, and making art.
Canvas Panels consisted of eighteen blank canvas panels of various sizes, each made by hand. In conversation, Hornedo said, "For this show I am delegating the creative burden onto my collectors. I'm saying: why don't YOU make the god dammed paintings." And they did.
Jonathon Hornedo: Canvas Panels Part II opens August 17 at Jonathon Robert Rios Abella Rios-Abella Holland Hullond Xing Hornedo Gallery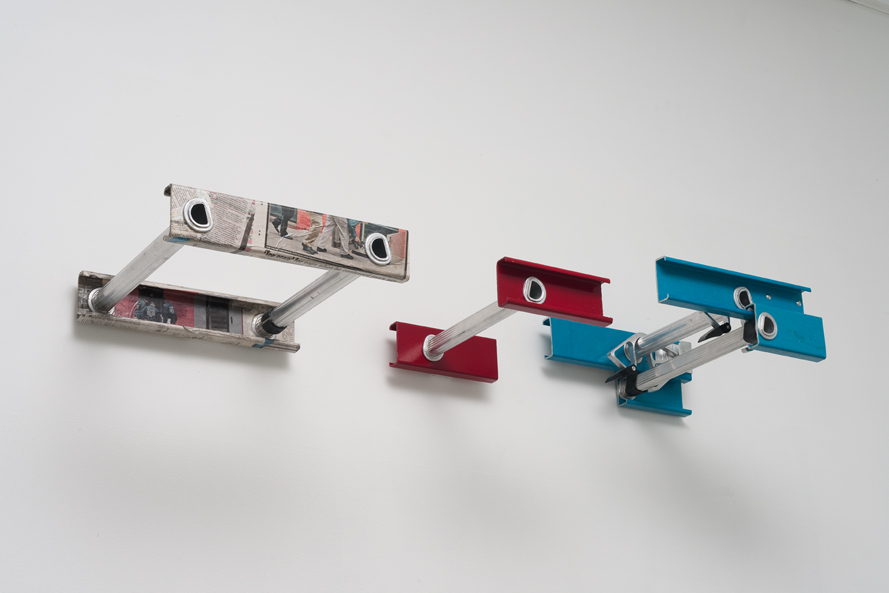 Lucas Ajemian: Casual Relays. And Laundry. | Ajemian's practice and activities are built upon strategies of translation, integration and dearticulation of found sources. His employment of disparate media within a single work amplifies the gaps, differences and points of contact between them. Developed through the accumulation of nuanced, at times distracted, decisions, the horizons of Ajemian's works are constantly revisited and altered since the potential for doing so is often inscribed within the work. What results is an interpretation and "read" which is unsettled/unsettling. All the while, challenging constructions of meaning and theme and how these constructs filter down and inform banal quotidian interactions between viewer and work, curator and artist, gallerist and work / artist.
This exhibition features new series of laundered paintings, ladder "film" sculptures, and pedestal "essays" alongside a kinetic sculpture created from a modified 16mm projector, and a video. Each work proposes multiple readings on concepts of object-hood and display, through processes of disassembly and revision. These items plucked from the world engage in the disparities of their own materiality and the artist's designation as well as rational notions of their intended use.
Lucas Ajemian: Casual Relays. And Laundry. closes August 18 at ltd los angeles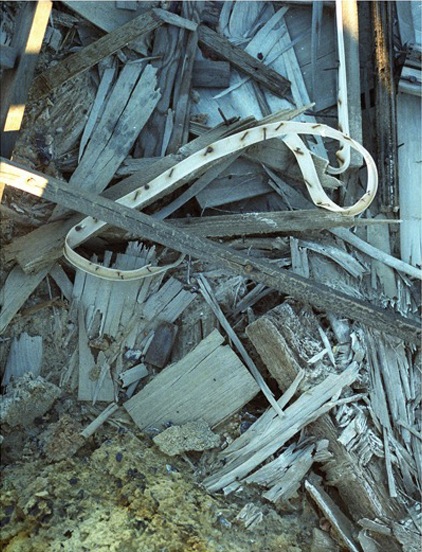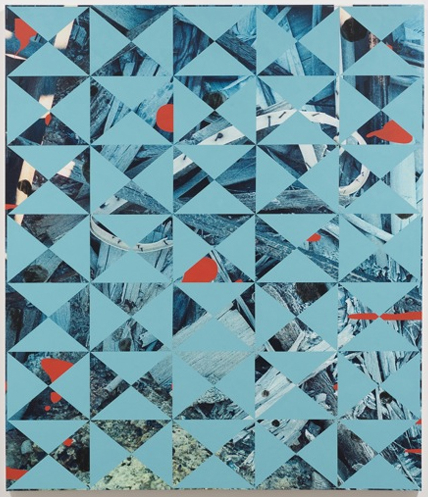 Kevin Appel: Paintings | In his new work, Appel breaches new territory in exploring the tenuous relationship between the modes of photography, painting, and architecture and the incongruities that are produced at their collision.
As in earlier projects, Appel builds his compositions upon a narrative stream of constructing and dissolving architecture. For this series, he has moved from found photographs to those of his own, emphasizing his intimate relationship to the landscape in place of one mediated by an outside source. Appel's photographs are of the Salton Sea, a complicated space of utopian collapse and a failed site of sorts. The photographs function as the basis of each composition -- large scale images are being printed with UV ink directly onto the canvases which have been prepared with a porcelain finish. Acrylic, oil and enamel paints are then layered in complementary ways, creating a complex correlation between the painted and the printed surfaces. Evoking a sense of ordered chaos, the reclaimed landscapes featured in the photographs break down into the essential patterns, tones, and textures of painting.
Kevin Appel: Paintings closes August 24 at Susanne Vielmetter Los Angeles Projects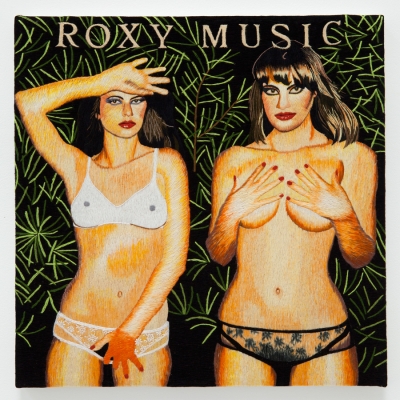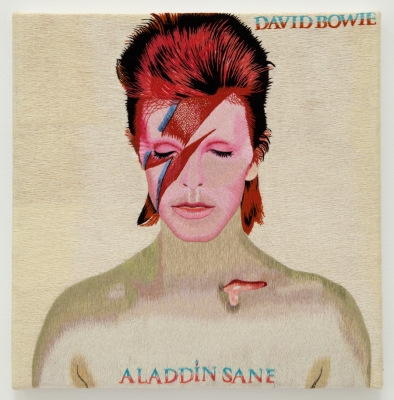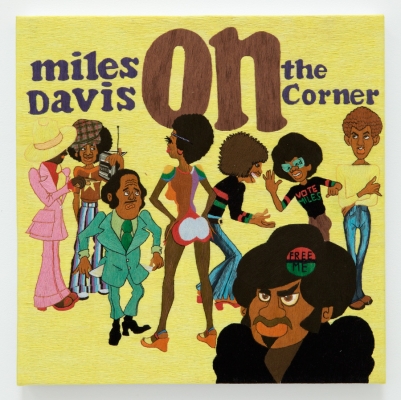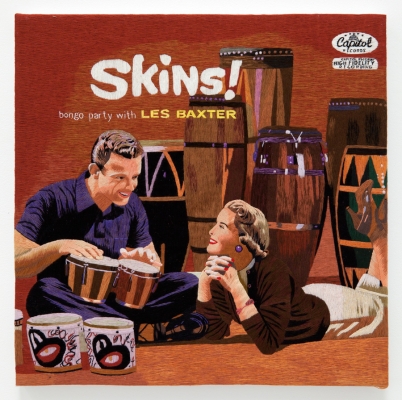 Maurizio Vetrugno: Love, Commas and Asterisks | Vetrugno's practice alters everyday objects, such as cloth and tools, into wry commentary on popular culture of a bygone era. Hand-made, embroidered textiles, woven in Laos, depict the distinctive designs of vinyl record sleeves from the 1950s-1980s. The selected album covers reference the legacies of exotica, modernism, glam rock and the golden age of graphic design in music. Fashion has been a continuing influence on Vetrugno's work, as exemplified in his female portraits woven in monochromatic hues of blue and green. Sources for these works derive from black and white images taken from fashion magazines of the same time period as the album covers. Models such as Twiggy evoke mid-century popular culture and become self-referential in the works -- the cloth "wears" the model. There is a lushness and preciousness to these labor-intensive textiles, whose technique co-opts and contradicts the Pop content.
Maurizio Vetrugno: Love, Commas and Asterisks closes August 25 at Blum & Poe
For the most comprehensive calendar of art events throughout Los Angeles go to Artweek.LA.