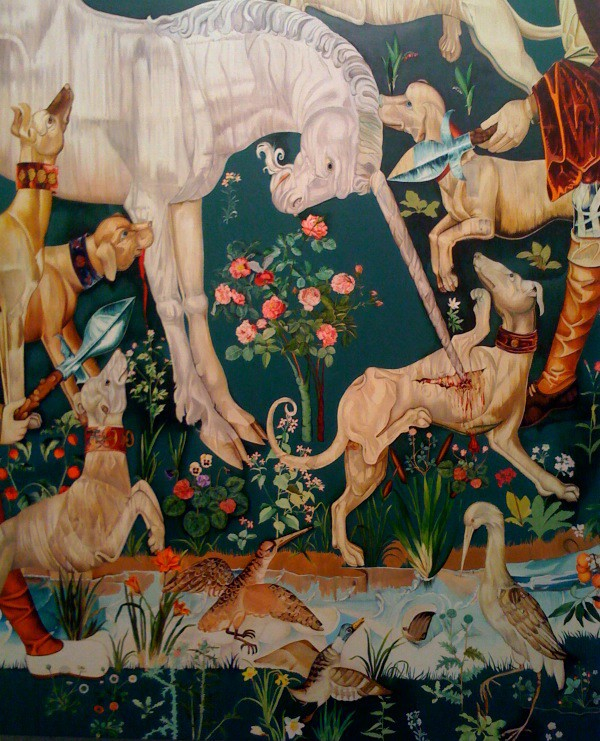 Charlotta Westergren: SERE | SERE is an acronym for Survival, Evasion, Resistance, and Escape, a military program that was supposed to provide soldiers with training in evading capture and survival skills. The techniques used in SERE training soldiers to resist interrogation were turned around to provide the template for torture methods. Each of the words that make up the name has an emotional resonance.
The series of work begins with War on Terror (above). The painting comes out of a long period of creative block. The turning point for Westergren came in looking at Théodore Géricault's The Raft of the Medusa. It depicts the aftermath of the wreck of the French ship Méduse. The captain, a political appointee, fled in one of the few lifeboats, setting the survivors adrift to endure starvation, cannibalism and madness. "As I stood in front of the The Raft of the Medusa," Westergren recalls, "time flattened. I felt Géricault's rage." Bush might as well have been King Louis XVIII standing on that raft, with a 'Mission Accomplished' banner. The paintings here draw inspiration from this scene: they are about control, anger, power and powerlessness. The image in War on Terror comes from the Unicorn Tapestries, the most iconic artworks to come out of the "Dark Ages." The aggression of the unicorn, usually a symbol of innocence, is highlighted by the close crop that focuses on the unicorn goring a dog with his horn. "It may be the only tapestry that shows a unicorn attacking," Westergren points out.
Charlotta Westergren: SERE opens March 31 at Patrick Painter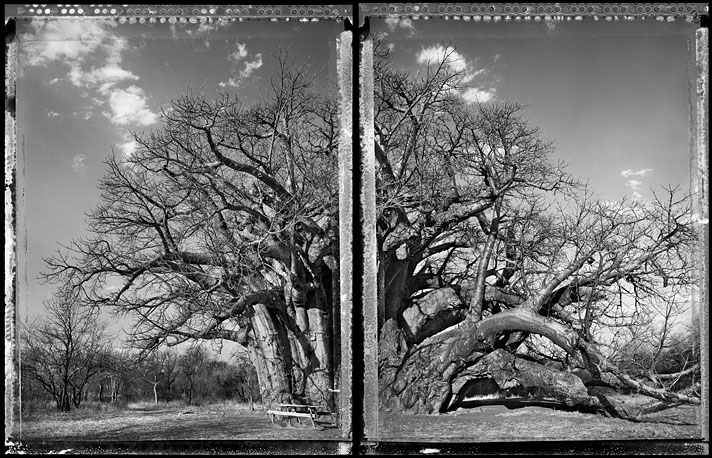 Tree: Garret Suhrie, Elaine Ling, Thomas Basile | These three photographers introduce us through their individual sensibilities and unique narratives, to a natural element protagonist of the exhibition -- a tree.
A tree represents a vital and timeless symbol. Immerses in the mist of a dreamy and surreal land, it is rooted in the earth dense with experience. The image of a tree extracts the essence of the harmony, uneasiness, lack or abundance. It enjoys a privileged relation with the environment; it grows and expands in our mental space to become a source of artistic inspiration, a monument erected to protect our history. This exhibition offers cues and suggestions to deepen our understanding of the relationship between man and nature through a vital plot that unfolds in front of our eyes in a intimate and complex manner. These three photographers introduces us through their individual sensibility and narrative intensity, to a natural element protagonist of the exhibition, a tree.
Tree opens March 31 at ADC Contemporary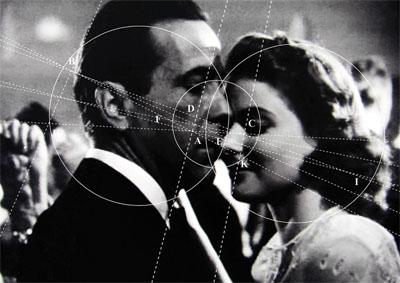 Mounir Fatmi: Kissing Circles | Kissing Circles proposes an encounter between two classic Hollywood films: Modern Times by Charlie Chaplin and Casablanca by Michael Curtiz.
The circle serves as the link between this ensemble of recent work presented in the gallery. Mounir Fatmi has been working for several years with this universal shape, which is explored through a wide range of fields, including visual art-from Duchamp and his roto-reliefs, to another modernist artist, Sonia Delaunay. The circle is also found in religious symbolism, with one strong example being the pilgrims who walk around the Ka'ba, in Mecca, the most sacred structure in Islamic architecture. More concerned with philosophy than mathematics, the artist is inspired by Descartes geometric theorem, which establishes a relationship between "kissing" or mutually tangent circles. A response to this relationship is found in a poem titled, "The Kissing Precise" by Frederick Soddy, and Mounir Fatmi interprets this response in a series of bas-relief sculptures made with coaxial antenna cables, called Kissing Circles.
Mounir Fatmi: Kissing Circles opens March 31 at Shoshana Wayne Gallery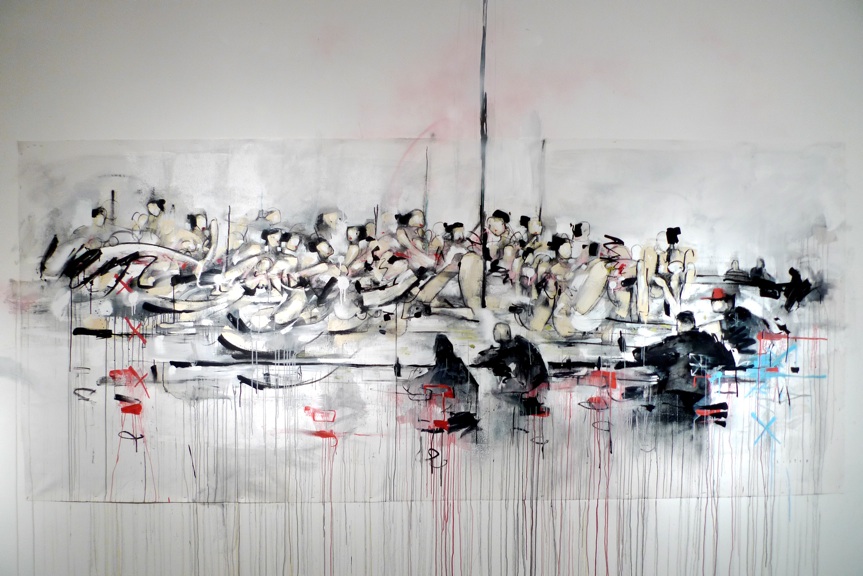 Anthony Lister | Lister's work takes influence from street art, expressionism, and pop art. Taking inspiration from his immediate surroundings he paints the parodies of modern life. His distinctive style is a visible tension between figuration and abstraction executed with bold confidence.
For this exhibition, Lister has created a montage of figurative renderings with special focus on the central theme of the beautiful and sometimes twisted form of the dancing ballerina. Along with a special print release and new series of sculptures, this new body of work promises to wow the viewer in its technical skill and refinement derived from sketching a live model.
Anthony Lister runs through April 7 at New Image Art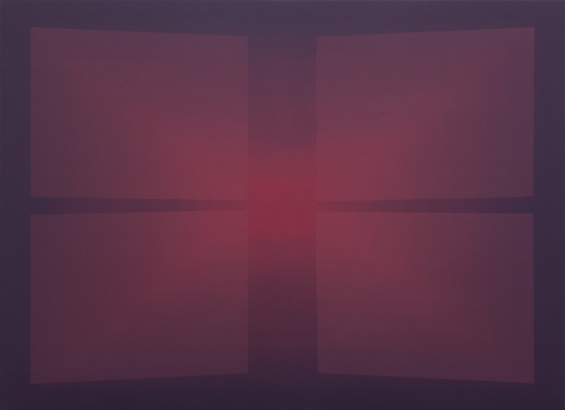 Marcia Roberts | For many years, Roberts been dedicated to a careful exploration of the phenomena of light. An early practitioner of the principles of California's Light & Space ethos, Roberts has eschewed the customarily synthetic, modern materials and dimensional installations common to the movement and instead uses some of the oldest and most traditional art-making instruments available: paint and canvas. This gesture away from new, fabricated materials deemphasizes the sensuousness of modern industrial enterprise and signals instead an emphasis on the perceptual effects of light as mixed with pigment, and contained within a painting.
The effect is a series of paintings that are illusory and hypnotic. Roberts' latest works range from very pale to almost black; they all depict faintly receding planes that look to our eye to be translucent, and from under which there appears to be a murmur of glowing light. Here artificial light, natural light, and the expertly rendered gradations of light in paint intermingle, causing an almost magic-like illusion of perceptual misdirection.
Marcia Roberts runs through April 14 at Rosamund Felsen Gallery
For the most comprehensive calendar of art events throughout Los Angeles go to Artweek.LA.