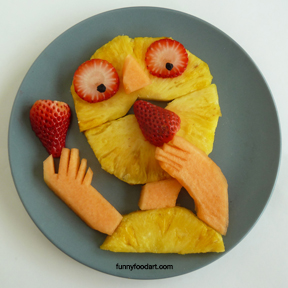 We've been thrilled at the success of Bill's April/May exhibit at NYC's Chelsea Market. The next show is at the Karisma Galleri in Vallsta, Sweden.
We loved observing people's responses as they viewed the framed photographs.
Now we're getting many requests for prints on our website.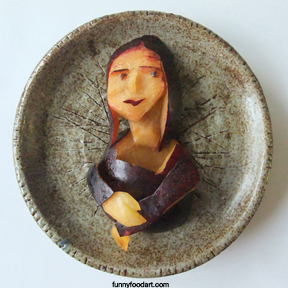 It was fascinating to see how the art drew strong reactions from people from many different countries. Something about Bill's art evokes powerful human emotions. To see more about the relationship between art and emotions check out the article Art is the Language of Emotions.
People were very moved in the exhibit video.
My favorite comment was, "It makes me smile and I don't even know why."

The back-story about Funny Food Art:
Bill is a jazz musician and artist who improvises on his guitar as well as on my breakfast plate. He has been making me whimsical breakfasts for over 50 years. He can transform oatmeal into edible art- eggs into clowns or jugglers and cottage cheese and fruit into portraits of us.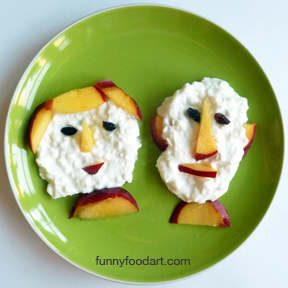 He's not a cook- but he can make a nutritious breakfast that swings!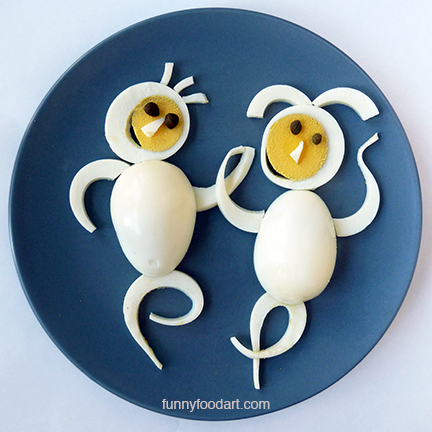 We only eat nutritious meals, so Bill's breakfasts are low in calories and fat, and high in flavor, nutrition...and humor.
With Bill's fun, nutritious breakfast images, and my background as an educator, we initiated Funny Food workshops for school-age kids to promote healthy eating habits.
The children love these workshops and gain insight into an artist's eye and an understanding of how food nurtures their bodies and minds. It never fails- the kids are mesmerized by the slides of Bill's art.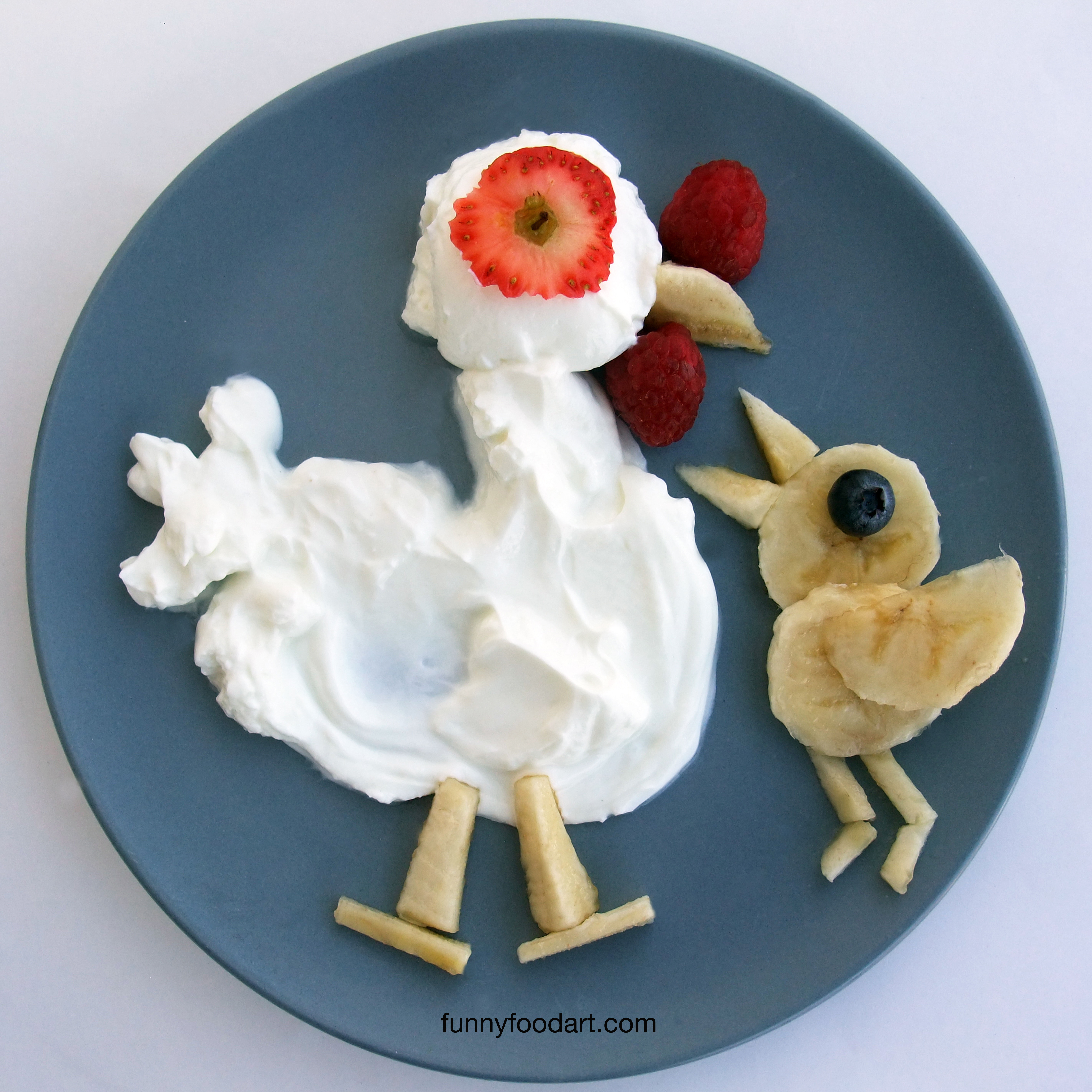 Inspired by Bill's work, kids are excited to make their own fantasies come to life using healthy ingredients. The best part is watching the children gobble up their nutritious creations. They will try foods they might never have tried before. As Bill says, "When kids make it they'll eat it".
It is a joy to be sharing my husband's nurturing art not only with children in schools and museum, but also with grown ups.