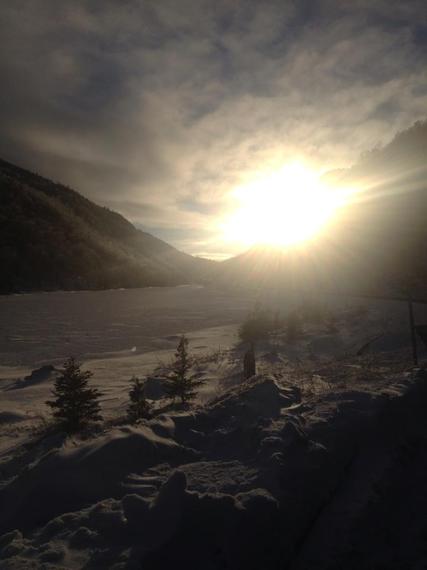 These last days of December I had scheduled meetings and in doing so found myself reporting on this year's progress of Less Cancer. We have reached more people with better information, to be put into action for policies and best practices to protect individuals and communities. The world at some level is increasingly better educated to act on policies that work to protect human health and the environment. But the climb for less cancer is still steep.
This last week, as I charged from one meeting to the next, Christmas was percolating in the back of my brain, more of an annoyance that anything. I found myself wanting to postpone Christmas in the scramble of the year end. At 2 a.m., I was still behind the wheel of the car, and the Christmas clock was still ticking in my head. I was exhausted as I drove through the snow-covered tops of the Vermont's mountains, warmed by the northern lights. As if forced to reboot my train of thought, all the internal dialog lifted, and I felt the immenseness that surrounded me so early in the morning. I was alone, but not lonely.
Up and down hills and around bends I slowly drove past Vermont's hallmark barns and farmhouses with candle-lit windows, I continued to be pulled in by the beauty of the simplicity and gentleness.
I saw a copula in the distance -- in it, a small Christmas tree with white lights. This beautiful scene stopped me in my tracks; I pulled my car over to the side of the road to take in the moment and then moved on.
The picture above is one I took a couple of days later, driving through the Adirondacks to meet family. I stopped and was in awe of the extraordinary beauty that must be Christmas.
Is this what Christmas is? A forced reboot of sorts to pay attention to the surroundings of the moment to take in as much as you can? I think for me yes it is.
As the reality of Christmas gets closer, I have so much gratitude for all of those in my life that have been supportive.
With meetings now behind me. My holiday has started; I am truly blessed and thankful to see those I love and for the opportunity to be able to hike around these untouched spaces, these virtual chapels of the universe here in the Adirondack Park.
Today and in days to come I will be taking in every moment breath by breath. Yes, Christmas is here, and I love it.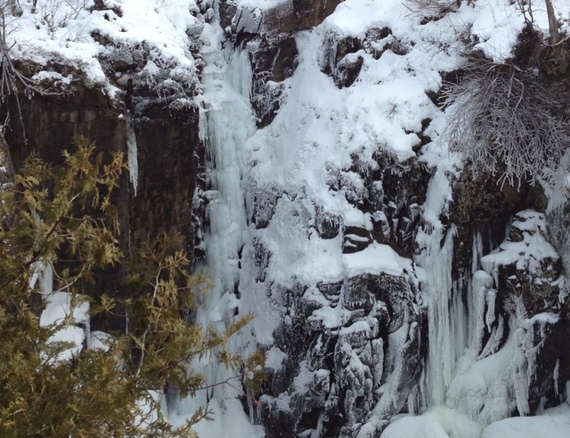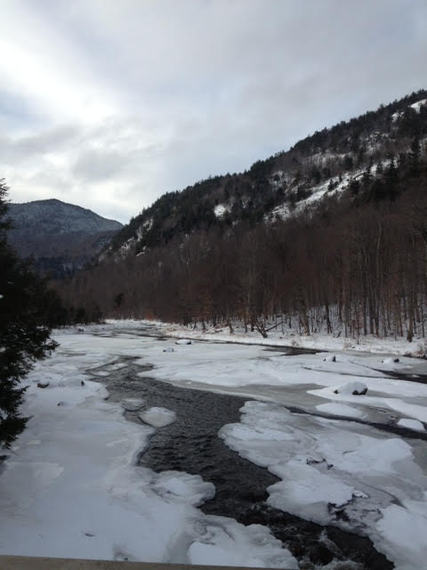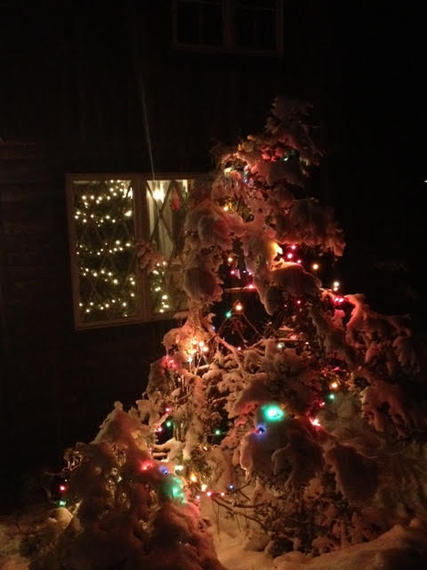 Photos By Bill Couzens (iphone)