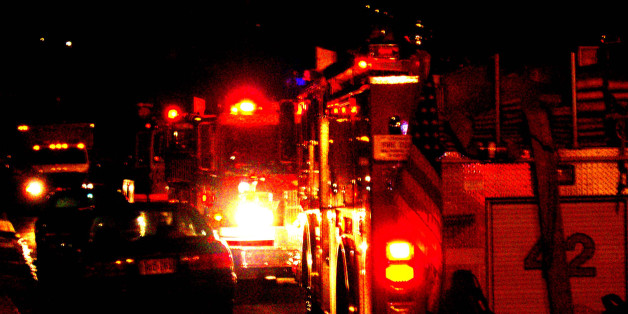 My initial understanding of how the environment can impact one's life occurred on January 24, 1970, when I was 10 years old.
That cold January evening, in what seemed like the middle of the night, I was awakened by the terrific sound of two explosions that shook me out of bed. My dad called me from my room. Grabbing our hats and coats to shield us from the cold winter night, we were soon on our way to check out the excitement.
We arrived on foot in the shadows of flashing lights to see firemen from every nearby town spraying hoses at the blaze. As if it was a yard sale, furnishings, including made beds, windows and doors, were strewn around the neighborhood.
We reached the big fire truck with an aerial lift, and I stood there next to my dad, watching the firemen work to put out the flames. Shortly after we arrived, BOOM! Another explosion occurred. As the pavement bucked up under our feet, it separated me from my dad's firm hold on my hand. In my faint memory, I remember seeing a fireman falling from a bucket, from where he had been spraying water on the flames. I never knew exactly where I ended up, but remember my dad lifting me from the ground after the last explosion, barefoot and cold. The explosion had somehow shot me out of my boots, which were found across the street days later.
While I have not thought about this event in my life for decades, I look back now and see all the things that took on the natural landscapes of our lives -- all the things that looked like what they were and nothing more. Some things were like this fire with two explosions: one would think the worst was over when, in fact, the worst was yet to come. That was my tipping point of understanding how the environment can impact human health. Something like gas -- something invisible -- could lift a several-ton fire truck off the ground and throw people around as if tossing a salad. While the course of events was extreme in that case, we often do not see the potential of what can happen, under the assumption of safety.
While the environment can be powerful, its negative effects are primarily man-made. Everything we put in the environment impacts our surroundings and inevitably, human health. It's not just the things that we can see, such as litter or smoke, but also many more things we do not see, things like the more than 80,000 chemicals in commerce today, where consumers, much less scientists, have little understanding of safety. As a culture, we have prioritized convenience and profit over human health and the environment.
The National Institutes of Health reports that there are many diseases and common conditions in addition to cancer that evidence shows may be strongly linked to environmental exposures, including asthma, autism, lung diseases, lupus, Parkinson's disease and reproductive problems.
The environment will not get better by itself, nor health risks and consequences connected with environment unless we make change today.
Let's not wait for virtual explosions to react to, but rather, let's work to prevent their negative effects on human health by ensuring our environments are healthy. Communities and individuals can take charge of creating safer and healthier futures, and we must call on our leaders on all levels -- to not just clean up but also prevent further damage to human health and the environment.