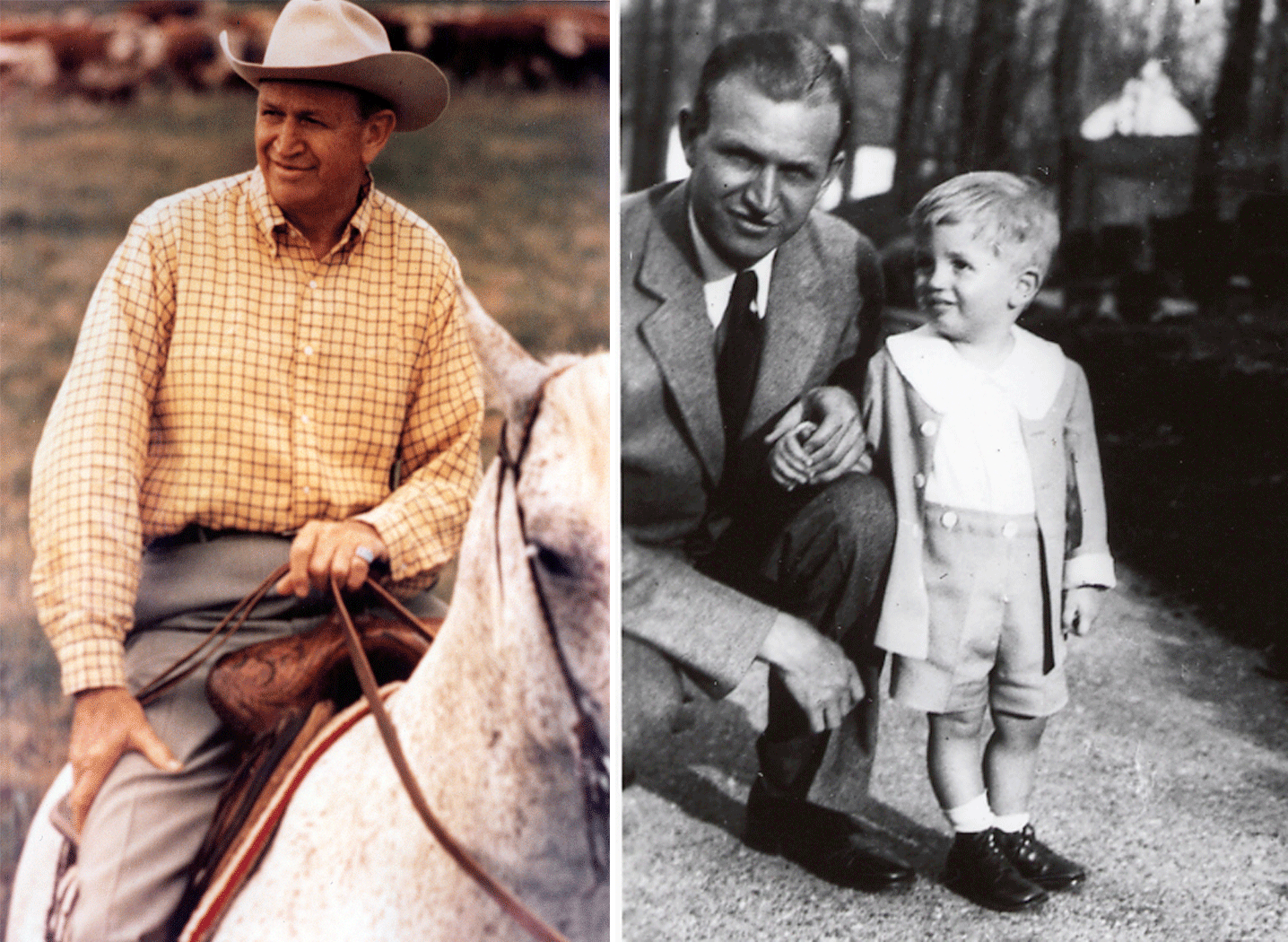 September 17th was my dad's birthday. He was born in 1900 so he would have been 113 years old this year. He passed away on August 13, 1985, 28 years ago.
He was an amazing man. He certainly overcame all obstacles to open a nine-stool A&W Root Beer stand in Washington, D.C. in 1927. He built it into a powerful restaurant company which laid the foundation for what Marriott is today. Around the company we still talk about him with reverence and grateful appreciation for his role as our founder and leader for 45 years. Of course, I revere and remember him as my dad.
He grew up a very poor farm boy in Ogden, Utah. His father was primarily a sheepherder. He had a large herd of sheep which always seemed to search for food as they traveled from Utah to southern Nevada for the winter range. My dad learned to ride a horse before his 12th birthday. He carried a 6-shooter gun in his early teens as he became involved in herding the sheep from one range to another throughout the winter.
When he was 13, he made his first trip with Basque sheepherders to herd the sheep far away from Ogden for greener pastures. When I was a kid, he would tell me about that exciting journey. I especially remember his story about often sleeping out under the stars. He told me that one morning he woke up and rolled up his blanket and a rattlesnake moved out from under where he had slept. Dad shot it with his 6-shooter gun. Along the trail they were tracked by coyotes and mountain lions. My father had a good imitation of a coyote howl which he taught me!
That summer when he was 13, my father discovered there was a large plot of land on their farm that was not being planted. Dad asked his father if he could plant lettuce in the area. He was given permission but my grandfather who said that dad would have to share the profits with him. Growing lettuce was a lot of work, so my Dad enlisted his brothers and his sisters to help and paid them with soda pop. The lettuce harvest sold for $2,000 which my dad gave to his father to help feed the family.
The next year at the age of 14 my father was assigned by his dad to accompany a large herd of sheep to market in San Francisco. The sheep took up several freight cars on the Union Pacific Railroad. Dad was all by himself as he took his first train ride, went to San Francisco and sold the sheep. We still have a picture of him as he bought his first suit in California as he attended the San Francisco Exposition of 1914.
These exciting stories of my dad's youth, full of adventures, were exciting to me as a young boy. Dad was my hero growing up. His bedtime stories were all about rattlesnakes, mountain lions, coyotes and trips to far off San Francisco.
Dad was not around the house very much when I was a kid, as he worked 16 hours a day building the business, but he would try to drop by my bed and excite me with these wonderful stories.
I'm Bill Marriott and thanks for the memories and for keeping Marriott on the Move.
This first appeared on www.MarriottOnTheMove.com.