 Supporting Washington Nationals Youth Baseball Academy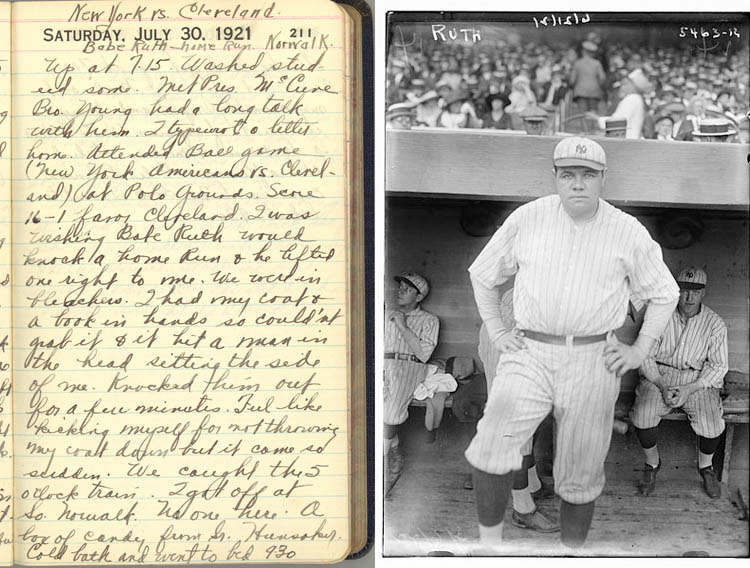 In reviewing my father's old journals, I found a 1920's entry. He was in New York City on July 30, 1921 and wrote:
"Attended ball game (New York Americans vs. Cleveland) at Polo Grounds. Score 16-1 favor Cleveland. I was wishing Babe Ruth would knock a home run & he lifted one right to me. We were in bleachers. I had my coat & a book in hands so couldn't grab it & it hit a man in the head sitting the side of me, knocking him out for a few minutes. Feel like kicking myself for not throwing my coat down, but it came so sudden."
My only experience with big league baseball players was when I attended a pre-season football game between the Redskins and the New England Patriots. I was invited to sit in the owner's box at Foxboro Stadium in Massachusetts. Seated next to me was Joe DiMaggio. I was, of course, overwhelmed. I was speechless throughout the game, as was Joe. When I tried to meekly open up the conversation, he was not forthcoming. So, we watched the game in silence.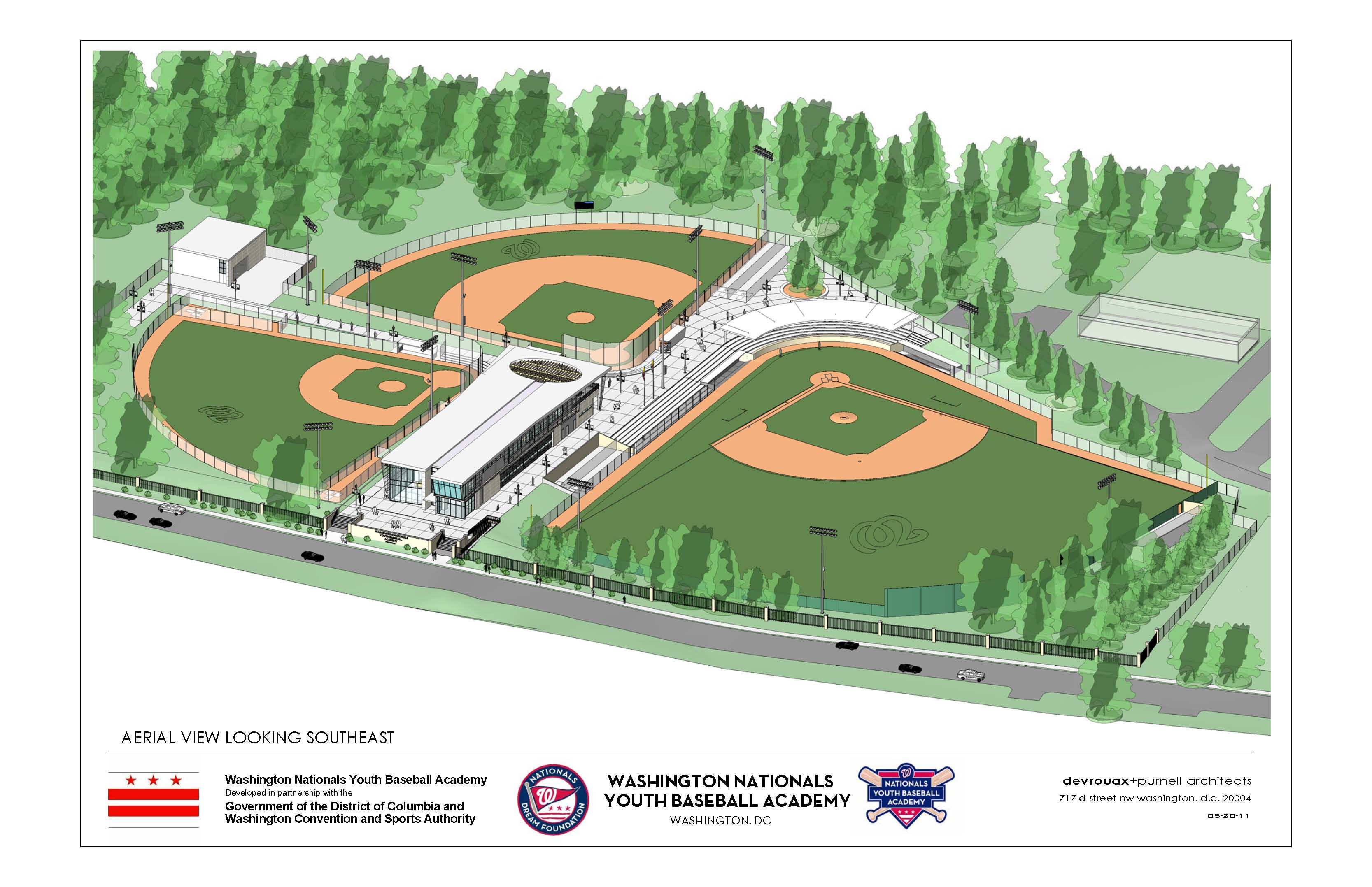 A few weeks ago, our family foundation agreed to support an effort by the Washington Nationals baseball team to help endow educational programming for the Nationals Youth Baseball Academy. The academy will help youth in Washington's inner city by providing a first class physical environment for after-school and summer programming.
The academy will implement a nationally recognized program model that uses baseball as a hook to empower youth to raise their educational aspirations and achievements, improve physical health and develop leadership skills.
As National's playoffs get underway, it's fun to look back on some of the greatest players and look forward to the role baseball can play in shaping the lives of our inner city youth.
I'm Bill Marriott and thanks for helping me keep Marriott on the move.
This post first appeared on MarriottOnTheMove.com.