Ah yes, that "Aha Moment" I love so much.
It's that electrifying moment, frozen in time, when one or more humans have an idea, usually surfaced by some urgent or compelling situation which then leads to a necessary solution and finally, a business idea. Usually nowadays, it's a high-tech business idea.
"Our story begins two and half years ago on a Friday," Bob Shor told me. "Friday is a family day in Israel and part of our weekend, like Saturday would be in the USA, except we spend Fridays with our families. My father came to me with a simple question and said, 'Bob, did you see me take my medication?' My father is diabetic and takes insulin. I had not seen him take his medication, so I said, 'No, I didn't,' (see him take it). And so he took a second, accidental dose of insulin."
"We caught it in time but it could have killed him."
"My Dad is very tech-savvy and loves his smartphone but he didn't have any app or technology to help him with his medication--so my brother Rotem and I started thinking about that and how to solve that. We decided to create a data platform--not just an app--that would connect back to the HMO or doctor and help ensure the meds are taken properly while also connecting back with the patient's family to help the patient take their medications safely."
Medisafe, an Android/iOS medical, social and contextual platform for taking your medicine safely, correctly and on a timely basis was born.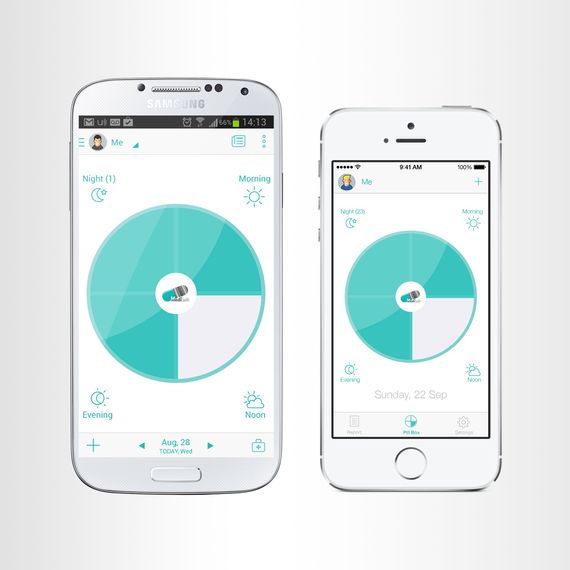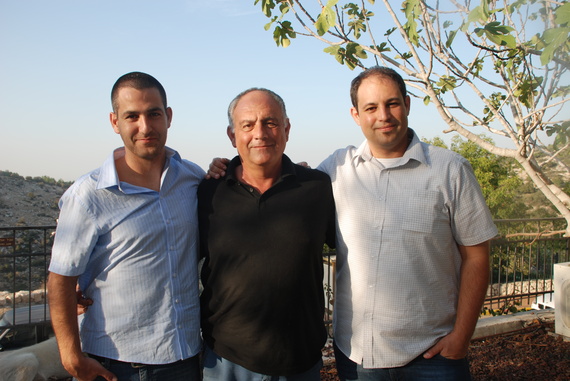 Rotem, Yochanan and Bob Shor at the point of Medisafe's conception
"Taking things from a single user/device," Shor told me, "and turning them into a single platform is very complex. Focused on medication administration broadly, we think of single user-single devices as little islands in the big ocean, that need to be connected. The first problem is, you're only in the device and you're trying to connect all this data; the system has to be very scalable. When you're doing Healthcare, everything is much more complex."
"Then we have all these issues of privacy and connecting to the physician and nurse. Initially, privacy was so complex for us ... and HIPAA is a curse. But we figured it out by reading and understanding HIPAA. Two of my tech people come from a top Israeli security firm so they figured it out. But becoming HIPAA-compliant is like a disease because when you're HIPAA-compliant, you can only deal with HIPAA-compliant companies."
I've written about many Israeli entrepreneurs and their companies here. It is a troubling time right now in Israel; but life and business go on there inexorably and Medisafe is a prime example of that dynamic.
Omri "Bob" Shor is an Israeli-born "Sabra" as they are called and as such, served his required time in the IDF (Israeli Defense Force). Though we haven't had a compulsory draft in America for decades now, if the IDF's contribution to their entrepreneurial innovation is any indicator, perhaps we should. Young Israelis' participation and education while serving their two years in Israel's military is special and extraordinary, as it prepares them not only to defend themselves and homeland, but also to excel in their business and technology pursuits afterward.
If I was an American venture capitalist, I would bet my bottom dollar on an Israeli/IDF technology-hardened entrepreneur before an American MIT or Stanford educated geek. Wouldn't you?
David Blumberg is a prominent investor I wrote about in my 2012 "TechStar Interview" column who likes investing in Israeli start-ups. "Our recent experience with these very talented founders, showed the value of the IDF elite technological training," Blumberg told me convincingly. "This value is demonstrated across the entire spectrum including leadership, management, perseverance, innovation, teamwork and bravery."
One example of the rapid-deployment style and military execution of these Israeli entrepreneurs is Cyvera, a company in which Blumberg Capital had invested. After Blumberg invested $2.1 million at a $6 million valuation shortly after the "military-style, Zero Day network defense" startup launched in 2012, Cyvera sold to Palo Alto Networks in May of this year for north of $200 million. "It happened so fast," Blumberg recounted, "it went from soup to nuts in about 20 months."
Bob Shor was on such a mission. Not solely to exit and become rich; but to build a company that would protect his father and others in taking their medication.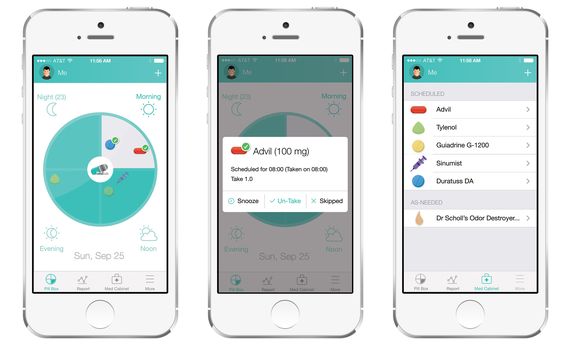 First stop for Shor? The HMOs and physician/caretakers. "I started making phone calls to the HMOs, trying to talk to anybody who might be interested in helping people take their medication properly and safely. I wasn't having any luck but I kept right on going. One of the main targets for me was Clalit, an Israeli HMO that's the second largest in the world after Kaiser. Finally, I had the good fortune to call Dr. Yossi Bahagon and get him on the phone--it was about the 20th 'door' I had knocked on the phone." The good doctor was in and helped Shor and his new company get connected internally at Clalit.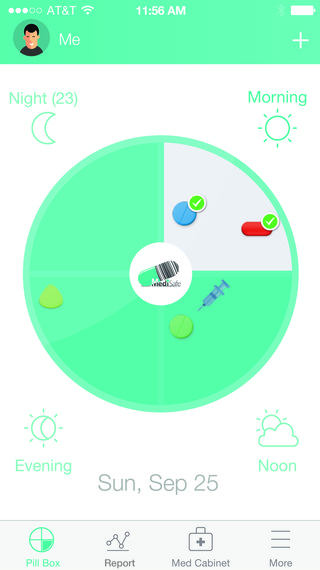 Partnering with the giants in Healthcare and connecting to their systems is very tricky, isn't it? "We're in the process of signing partners in the EMR (Electronic Medical Record) vendor; Healthtech; and HIE (Healthcare Info Exchange); and Pharma spaces," Shor said.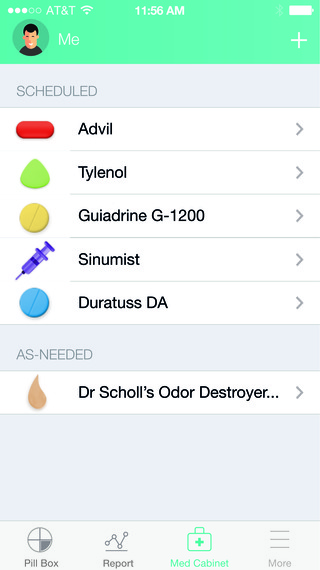 One day about five months ago, Shor was approached by one of his investors. The investor asked if Bob had heard of the PIP program through USAID. Bob had not. Turns out, the 10-week PIP (Palestine, Israel and Palestinians) work/internship program gives Palestinians the opportunity to work in Israeli companies and gain skills, start down a career path and hopefully, make friends and bond with each other. "It's designed to help give the intern the 'start-up vibe' and to help transfer the start-up economy to the West Bank," Shor recalled excitedly. Medisafe took on a Palestinian programmer from Hebron who immediately fit right in and started accomplishing great things.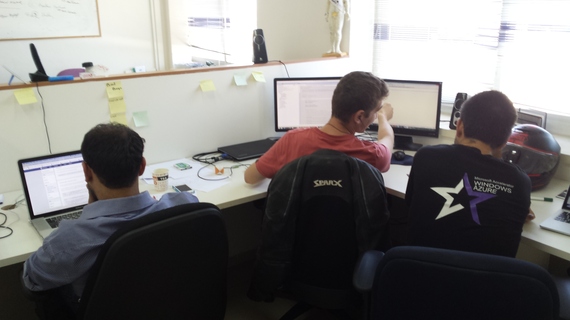 Israelis and Palestinians can work side-by-side in Israeli tech start-ups like the brothers they are ... hopefully, there will be more of this
This great commercial teamwork for societal benefit between two warring people reminded me of a visit I made in 2000 to Northern Ireland, where similarly, there was a long, unfortunate battle between brothers that was political and religious. I interviewed the general manager of the Cisco Systems' plant outside Belfast and was very keen to learn how they ensured there were not fistfights between Protestants and Catholics in the cafeteria everyday. "The great Irish employees who work here," the general manager began, "hang their religion on the front gate. We don't have any fights or acrimony here. Let me tell you what it is: the good, educated citizens of Northern Ireland don't get involved in all the nasty political and religious unpleasantness; they avoid all that. What they really care about is improving their lives through hard work; educating their children and giving them a better life than they had. To do that, we all work as a team, no matter what our religious beliefs." Oh, for that sentiment to grow in Israel and Palestine.
Meanwhile, Bob Shor keeps right on building Medisafe to be something different from all the other apps in a crowded space. And by making Medisafe more of a big-data healthcare/medicinal platform, he's off to a good start. "There are 277 medicine management apps out there," Shor said concerned, "Medisafe is not an app by division or application--Medisafe is a platform, a social community wrapped around you taking your medication. If you don't know if you've taken your meds, then somebody else around you will know. It sounds easy but it's not. Multiple devices, databases, data that must sync regularly and be trusted. We use the MySQL database, Microsoft Azure (cloud platform), Java and Linux to make all this happen."
"Medisafe does two things: First, we are a big-data analytics company and second, we are a small analytics company. The individual person's data is important but we also need as many people as possible to get the big data we need to scale quickly and have a huge impact. We currently have over 850,000 downloads and hundreds of thousands of monthly active users." Medisafe is now available in 13 languages and its strongest markets are the USA, Brazil and Germany.
Started in November of 2013, Medisafe is based in Haifa, Israel; has nine full-time and 14 total employees; and in September of last year raised a one million dollar investment from a number of Israeli VCs and Angels.
"My brother Rotem is the CTO and in charge of everything Technology and has been developing some great innovations. Soon, we will announce a new partnership to seamlessly refill medications for our users and include a nice discount on that medication. This way, there's no risk of unexpectedly running out of your medications and you save money."
And the Palestinian intern who started at Medisafe is now the lead developer running a project on his own and has become a regular, full-time employee. "I truly hope our developer will leave us someday, and go back to open up his own start-up in the West Bank ... I truly do," Bob Shor wished wistfully.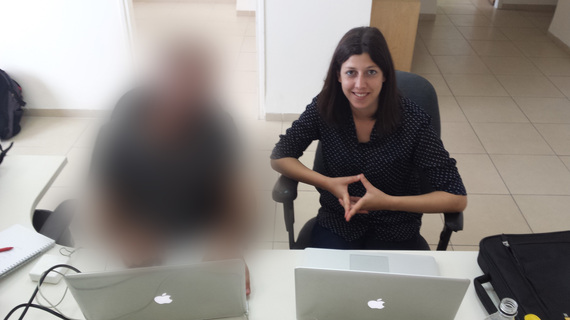 So there is some good news from Israel, where at Medisafe, Palestinian and Israeli work as brother and sister