In 2008, Rony Zarom had a problem. The Israeli tech entrepreneur living in New York wanted to watch YouTube videos with his son while his son was away at college; in other words, watch videos together online, but while separated geographically. Zarom wanted to "stay attached" to his son faraway. Like many of the best technological advancements, this one was clearly another case-study in 'necessity is the mother of invention.'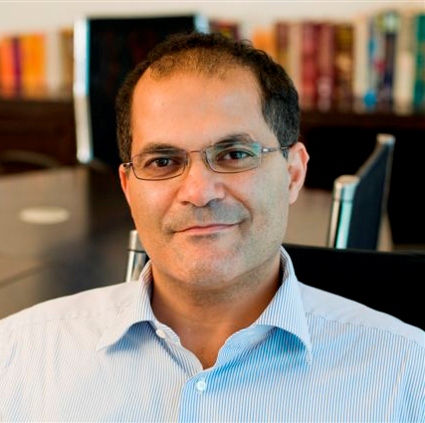 Doing this -- watching a movie or YouTube videos -- together in an online platform couldn't be done at that time. There was no technology or much less an Internet platform for doing this, so Zarom created one, handling the software-architecting duties personally. "It was the process of getting lots of information about YouTube and watching online videos," Zarom said excitedly, "that taught me about how these markets develop."
Zarom invented the software and platform for him to keep in better video touch with his son where unlike Skype, they could watch movies -- together -- while at different ends of the world. Think talking on Skype video while watching The Hangover on Hulu with your son; simultaneously. This new technology was called Watchitoo.
I'm fascinated by Israeli tech entrepreneurs and their companies for a couple of reasons.
First, I'm also fascinated with Russia having lived in Moscow and seeing the great technology migration of Russian Jews to Israel. What this influx of Russians did for the already rising Israeli software industry and technology sector as a whole cannot be overstated.
Secondly, the Israeli requirement that all Israelis serve in the Israeli Defense Force (IDF) has more and more Israelis choosing to arm themselves with computers rather than a gun. MIT, Stanford or Cal Tech deliver no finer technology education or expose their students to more cutting-edge technology than the IDF does. And Rony Zarom's educational and entrepreneurial stories are about as interesting as I've encountered.
Zarom spent his requisite time in the Israeli military as a paratrooper, which one might say gave him invaluable, transferable experience he could then use in the internecine world of tech entrepreneurship. "I served as a paratrooper in the IDF," Zarom started out, "when I left as an officer, I had skills I didn't have before and service creates a more disciplined population."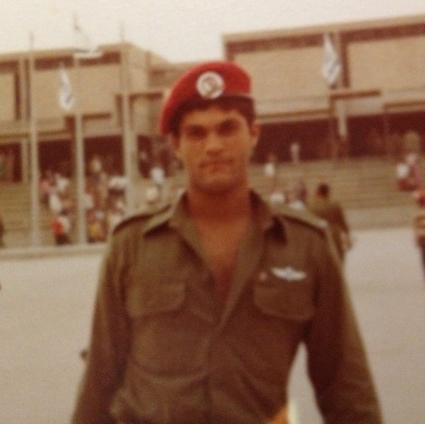 While Watchitoo is not a true Israeli company having been 'made in America,' it is founded by an Israeli, Zarom; funded by the same Israeli; and the skills, acumen and vision for Watchitoo was acquired fundamentally by Zarom in Israel.
Zarom came to the U.S. to study computer science at Queens College, getting a bachelors and capping off his studies with a Master's degree in 1994. After deciding to put off a Ph.D., Zarom studied with Nobel Prize winner Dr. Gerald M. Edelman at the Neuroscience Institute, giving him another entirely different and new area of expertise.
When Zarom talks of Gerald Edelman, he speaks in a respectful tone, as one does about a trusted, elder mentor. He speaks in much the same way about Uzia Galil (founder of Elron and "Father of Israeli High-Tech") and Abe Peled (former IBM VP and current Chairman and CEO of Israeli media company, NDS).
In July of last year, Peled's NDS was acquired by Cisco Systems for $5 billion. Two things jumped out at me about Peled, NDS and Zarom. First, NDS was a digital video company. Get it? Second, this acquisition highlighted the white heat of this online, digital video platform sector. Expect more M&A activity.
In 1994, Zarom was back in Israel and working in a number of key management capacities for Elron, a big Israeli tech consortium that after merging with Netvision created the first ISP (Internet Service Provider) in Israel, elroNet. In 2001, Zarom helped take Elron public on the Tel Aviv exchange. Ending up as Managing Director of Elron, Zarom was a superstar. But he was just getting started.
Next stop: Arelnet, an Israeli VOIP company. The year 2001 was a busy one for the Israeli tech guru. In addition to the IPO of Elron, Zarom was also EVP of Arelnet. Arelnet was then also acquired. At this point, Zarom is batting .1000 with a solid 2 for 2.
The most impressive Zarom success was a company he founded called Exalink which Zarom says "was all about connecting cellphones to the Internet" using a router-based WAP technology. Hmmm ... sounds like a pretty important and profitable mission at that time. After only a year or so, Zarom sold Exalink to Israeli tech giant Comverse (NASDAQ: CMVT) for $480 million in July of 2000. Along the way, Zarom somehow found the time to built his own tech investment firm, Decima Ventures.
Whether Zarom and Watchitoo will take off and succeed beyond his wildest imagination cannot be predicted with any certainty. However, given the perpetual plethora of Zarom successes, I would definitely not bet against him.
"The first prototype took me six months to complete," Zarom told me with respect to Watchitoo, "and the first release was in the second half of 2009. It was geared at people who want to share rich content while video conferencing. At the time I felt it was a unique business opportunity since this version was the first to offer a real-time social collaboration platform," the Israeli told me. "The professional version soon followed, and it transformed online live events by introducing the first interactive multi-streaming platform for large scale online live events. Since then, and after gaining recognition in the market, we created multiple different products that address different verticals and use cases."
Designed for three central markets (the original Entertainment market propagating the invention plus Education and Corporate), Watchitoo was "designed to fit all three platforms and give a 'second-screen' experience," Zarom said. Offering a 'Control Room' which gives a kind of central command authority to one person who can control themes, layers and all kinds of customization for presentations, Watchitoo is beautifully designed. This ability creates the opportunity for a 'white branded' kind of personalization which is really kind of cool.
Perhaps the best, most convenient thing and clear differentiator of Watchitoo is a very simple thing: no application to download. Of course, it's easy to overlook the importance of this design factor in Watchitoo but with a desktop and smartphone screens full of icons for apps I hardly use or don't need, the fact that you just go to the Watchitoo web site and you're in is extraordinary and very smart.
And Watchitoo appears to have mastered a number of things the Skype/WebEx/GoToMeeting/
Telepresence cabal hasn't such as a 'stage' where everything happens conveniently for all parties' attention. This stage area of the Watchitoo users' screen is a very clever consolidation of plasma screen, whiteboard, flip chart and Power Point. Zarom describes the Watchitoo zone as that between YouTube and the Skype/WebEx/GoToMeeting/Telepresence chasm and filling in that fertile void.
Watchitoo incorporates some fascinating developments into its platform like the Control Room and Analytics functions and a superior noise-cancelling function that allows you and up to 25 people play a YouTube video and still talk to each other. There is a recording and playback function which Watchitoo also conveniently stores free for you to retrieve when ready.
Though the consumer use case drove the invention of Watchitoo clearly, the enterprise use case will be a huge market. Presumably, Zarom will have to build the brand through the consumer channel first.
Whether it be providing the real-time debate and chat platform for Discovery Channel's Whale Wars program ...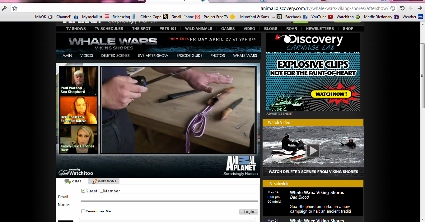 Or "The Flame Challenge" hosted by Alan Alda in association with Stony Brook University to answer kid's questions about science, interactively ...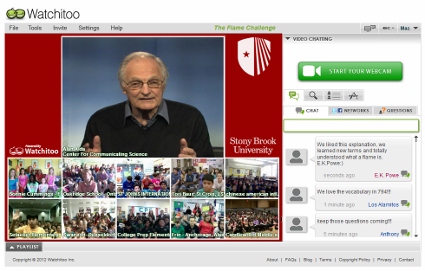 To the many celebrity users from Dr. Phil to Charlie Rose and numerous sports and entertainment stars, Watchitoo is a cool, new technology to use in their work.
But perhaps the most exciting potential to me is that within the education sector. The much-ballyhooed impact of the Internet on education has not been fully realized. Unfortunately. What has been missing in my estimation is the proper, fully-integrated platform for that advanced education to take place. Watchitoo may be that extension.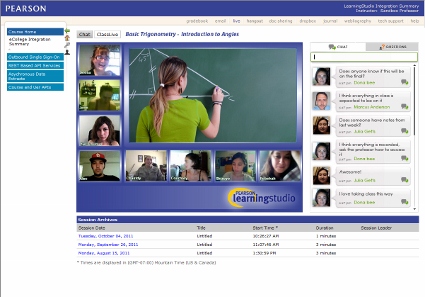 With nearly 50 employees spread out over the world, Watchitoo has been financed solely by Zarom thus far.
Rony Zarom and his Watchitoo crew have been busy expanding their product offering with different flavors for different customers, now including:
StreamingPro -- Targeting media, entertainment and enterprise. Used for Social TV, Live events and town hall meetings
MeetingPro -- Targeting corporate. It is being used for collaboration
ClassInteract -- Targeting education, corporate training. It's being used for online classes and online training
Playground -- SOHO, SMB. It's being used for collaboration
Playground is perhaps the most interesting new extension of Watchitoo.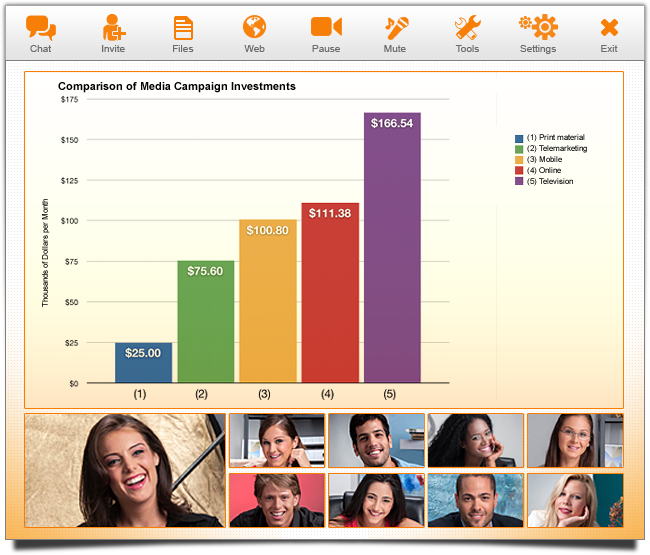 So like many necessity-inspired technology inventions, Rony Zarom's Watchitoo has evolved well beyond its humble roots for sharing a video with a loved one into a new platform with immense potential to surge education; empower business; and help people truly and positively exploit the unexplored benefits of the Internet.