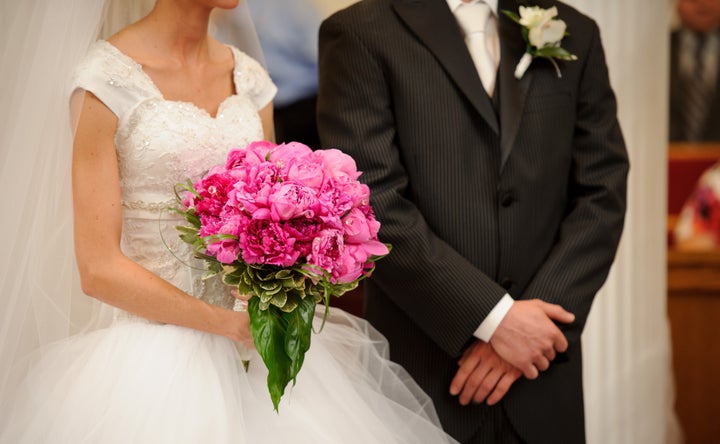 I have to admit... As much as I preach about not being a bitch during your wedding planning, it's also important not to be a bitch during your marriage. And frankly, that was me this past weekend. I was a complete bitch to the only person who truly gets me, supports my every move and has my back... always. And that person was my husband. Oh... my poor husband. He did not deserve my terrible attitude and nasty comments, and I did not deserve his calming (and forgiving) nature. All of this all because I was stressed out and nervous for the next event I was about to produce.
The crazy part? It was good stress. I was excited for the event, and thrilled to be a part of something so huge, and almost life-changing that you'd think that it would have been the opposite. You'd think that I would have been floating on the adrenaline instead of wallowing in my own nerves. But, I wasn't... I was a complete lunatic. I was emulating the exact behavior of the bitchy brides I do my best to educate. The brides I want to sometimes strangle for being so foul. And suddenly I became one. And yet, there was my husband, ignoring my bad behavior and snappy attitude, holding my hand (quite literally) and encouraging me to do my best.
Once it was over, I showered him with apologies and told him that I would catch myself the next time I felt the bitch bubbling over. It wasn't fair for me to direct my craziness at him, when all he was doing was being a good man and not firing the nastiness back at me (even though I totally deserved it)... And then I flashed back to our wedding vows, and realized that he was living up to his words by not adding fuel to my fire. Because since he has known me, I have had a tendency to throw daggers at him undeservedly, and because he is a good good man... my good good man, he simply recognizes that the bitch standing in front of him certainly was not me at my best. And no matter how wrong it was for me to beat up an innocent bystander, he understood that my awful behavior was a symptom, not a sickness.
I know I'm not perfect. I know that I made the situation worse when it should have been special and almost euphoric. But, I am strong enough to accept that I was out of line, and apologized to my husband for treating him like the enemy. I told him it was all my fault (which he obviously knew, but bit his lip); I did not deserve him. And with a lovely smile and wink, he agreed. God, I am lucky to have him.
Brideys, similarly to the stress involved in planning your wedding, when emotions are intense, and the barrier between sane and insane is often broken, it is really important to take a step back and be grateful for the men brave enough to accept our imperfections, even when we don't deserve it; even when they should pack a bag and run. So be kind to the man who knows when a battle is worth fighting and when it's worth supporting, because down the line, when the excitement of the wedding fades into the background, what matters most is the man. Got it?
You Might Also be Interested In: