I discovered Jennifer Louden's work several years ago when I was doing research for my book, Why Don't I Do the Things I Know Are Good for Me? Self-care is such a challenge for so many women -- we are so busy taking care of others that we neglect ourselves. Jennifer Louden is an expert on self-care and she's helped millions of women with her books and workshops. She understands women and why we don't always act in our own self-interest.
When I discovered her new book, The Life Organizer: A Woman's Guide to a Mindful Year, I was curious. Was this a new topic for the renowned self-care expert? Or is organizing your life an aspect of self-care? I wanted to learn more so I asked Jennifer for an interview. She graciously agreed.
BJG: I've loved your previous books about self-care for women and that's the area of expertise that you're best known for. Tell me, what made you write about this new topic: organizing? I suspect there's a connection between the two, but I'd like to hear how you came to write this new book.
Jennifer Louden: I'll let everybody in on a secret: this book isn't about traditional organizing. I like a shopping spree at the Container Store and my list app as much as the next gal, but that's only half the story of organizing our lives -- the easier half. The other side is listening to our needs and dreams, and making sure those get honored and included.
I realized when my daughter was little (she's almost 20 now!) that the feeling I had of being pulled in a thousand directions and not doing anything well was not going to go away, no matter how many cute wicker baskets I bought for my clutter. I knew I needed a way to navigate my life that accepted being interrupted, that included all the roles I played, that included my needs and desires.
This book is a deeper iteration of self-care. It's living your life by mindful choice through a few simple concepts and tools.
BJ: Your book is really lush and gorgeous... a feast for the eyes, for sure. What part does the book's design and layout play in delivering the message you have for your readers?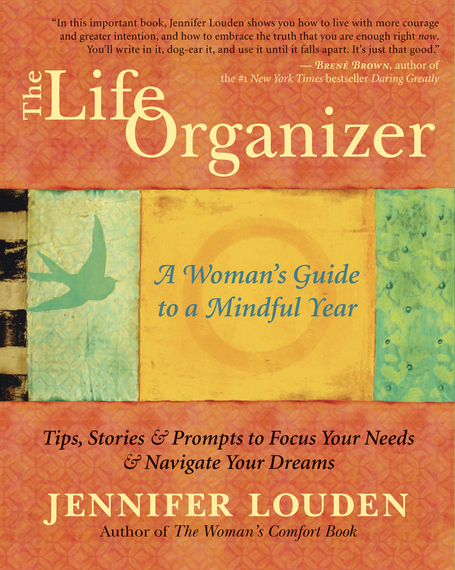 J.L.: Pleasure and beauty matter. Allowing ourselves small pleasures strongly affects our happiness and satisfaction, yet in our rush to get things done, these are often the first things we jettison. I'm all about getting sensual pleasure and beauty back into our lives, especially to support the healthy and mindful habits we're each trying to create. Mindfulness does not need to be dry and austere -- thus the book's beautiful design. Also, research shows we make successful habit changes by breaking things down into small increments and the book's structure is all about getting you to take small steps directed from the inside out.
New World Library is one of the coolest publishing houses on the planet, with authors including Eckhart Tolle, Marc Allen, Shakti Gawain, to name just a few. What's it like to publish with them?
New World Library cares about their authors. Honestly, some publishers act as if they would rather the books dropped out of the sky, unattached to a person with desires and plans for their book. New World Library wants me to be involved and supports all my efforts. Plus everybody has a great sense of humor, which is at the top of my list for working with anybody.
As a successful author, I'll bet people ask you for publishing advice all the time. What advice do you give others who aspire to become authors, too?
I always ask clients who hire me about writing or getting published, "Why do you want to write a book?" You need to know why because books aren't a brass ring, although people often think they are. They very rarely make you money and publishing one never signals you have "made it." Don't wait for someone else to pat you on the head and validate your ideas. That model is, thankfully, dead. Do know why you want to write and publish: to build your business, spread a message, gain credibility for teaching? Then be sure and learn about all the ways there are to publish - that world changes constantly.
In addition to writing wonderful books, do you offer workshops and seminars ... or webinars? I know most authors speak as well as write, so I'm wondering if it's the same with you, too. Are you on the road doing workshops and/or keynotes?
I started speaking and teaching because I was literally called to - as in the phone rang - after my first book, The Woman's Comfort Book, became a word-of-mouth bestseller way back in 1992. I had no idea what I was doing, and through much uncomfortable trial and error, I learned that I love to teach as much as I love to write. I teach mostly online now, offering several courses once or twice a year and a live writing retreat in Taos every summer, and then a few keynotes here and there. You can find details at my website.
What's your favorite part of your new book?
The section on "Desire" (page 37-42). I love the idea that desire is the flow of life urging us to be present, awake, and taking action on what we care about without getting caught up in outcome. I love the idea of how desire brings us back, over and over again, to being more alive and more connected to what we most care about, rather than what we fear desire will do, which is make us selfish and self-absorbed. I love how revolutionary an idea it is, especially for women, to ask often, "What do I want?"
Why did you create an app to go with the book?
Because a big part of leading a mindful life is being reminded to check-in with yourself, and a crucial tool in making changes in your life is tracking those changes. The app elegantly and playfully does all that, and more. There is a desktop version and also an i-phone/i-pad app right now, and both are currently free, and the Android came out on March 1st! Details are here: http://jenniferlouden.com/life-organizer-app/
Got any new books in the works? What can you tell me about the cool things you're up to next?
I'm "touching" a project every day except Sundays (if you read pages 240-242 in the book, you'll see I'm using my own advice). It's about the moments in life when we decide to go left or right, to do something or do nothing. I hope it will be a collection of stories and ideas for how to meet those times skillfully, but right now it's a lot of scribbles and teeth grinding.
Thank you for taking the time to talk with me, Jennifer. I know my readers will enjoy your new book as much as I'm enjoying it.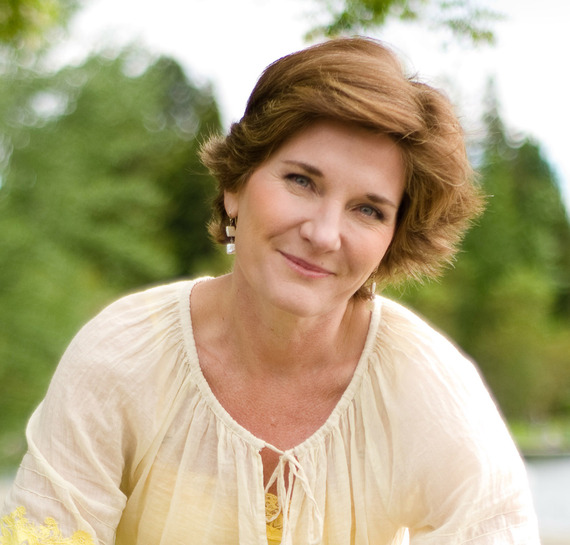 For more on Jennifer Louden and her books, visit www.jenniferlouden.com