Girl-on-Girl cruelty, a rite of passage some say, has been widely chronicled, and somewhat celebrated, in pop culture, movies, TV Shows, and teenage literature. Nice Lindsay Lohan -- who plays a 15-year-old high-schooler -- turns mean to join a clique in the movie Mean Girls.
But after the recent suicide of Phoebe Prince,15, in South Hadley, Massachusetts, officials have applied a new seriousness to the subject. District Attorney Elizabeth Scheibel aggressively indicted nine teenage girls on criminal charges of statutory rape, violation of civil rights, criminal harassment, and disturbing a school assembly..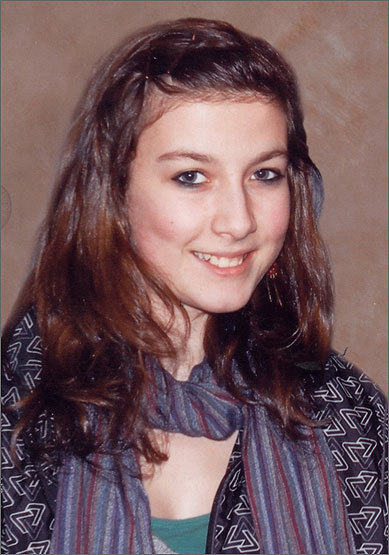 "Their conduct far exceeded the limits of normal teenage relationship-related quarrels,'' Scheibel said of the nine teens, the oldest of whom is 18 years old, according to the Boston Globe.
Phoebe, a pretty high school freshman who had recently emigrated from Ireland, hanged herself after intense bullying at school, via Facebook, and text messaging. The Mean Girls called her an Irish Slut. It was a tortuous for her, said the DA. Her crime: a brief fling with a high school football player. Her parents complained to school officials many times.
Too often, American schools foster a culture of cliques and teasing isolation which torments millions of children who have no place to turn. This culture of mob mentality and peer conformity has led to a record number of suicides, murders, and psychological scars that never heal. Since 1960, suicides among American teenagers have more than doubled.
Today, more than 3,000 teens kill themselves each year; 250,000 attempt suicide.
More teenagers and young adults die of suicide than from cancer, heart disease, AIDS, birth defects, stroke, pneumonia and influenza, and chronic lung disease combined.
How many kill other people? In a survey by Bolt Media of more than 4,000 teenagers, 47% answered "Yes" to the question "Could one of your classmates be a killer?" This large number indicates that teens themselves are aware of their peers inability to cope. But educators are not recognizing the cancer that is crippling so many of our youth. The American Medical Association found that 1 in 10 boys have been kicked in the groin by age 16. Twenty five percent of these kicks resulted in an injury and, most tellingly, a quarter of the injured boys exhibited signs of depression a year after the injury. National statistics show that 30-35% of students are either bullies or victims of a bully.
A big problem is that educators and parents are still on the wrong side and in denial. Blaming the victim makes life easier for everyone.
American educators largely operate on the premise of "benign neglect" -- that students have to work out their social problems by themselves and that teachers should not interfere with this childhood "rite of passage."
But it is precisely this ethos of secrecy that thrives in the embarrassed shadows of teenage souls that allow this brutality to thrive.
But there is another way. A growing movement from abroad in Sweden and Canada has begun to challenge these premises. A book on mobbing by Dan Olweus shows that this kind of culture of cliques, social torture, and cruelty can be changed by educators. "Bully Beware" programs have been successful in dozens of schools around the world.
Unfortunately, few of these schools are in the U.S. and these notions are not being accepted by traditional American educators. Technology -- Facebook, Twitter, Ims, and email -- have made the problem much worse in recent years.
And the laws ave still murky. Prince's needless death and tha 2009 death of 51-year-old Carl Walker-Hoover of Springfield, recently led the Massachusetts Senate and House to push through new anti-bullying measures. A few years ago the Washingtgn State Senate passed legislation aimed at cracking down on bullying, but not without opposition. Some of the Republicans questioned whether a law could fix the problems of bullies.
One study of pediatric leukemia patients showed that they associated their worst pain not with chemotherapy, surgery, or spinal taps but with "going back to school and being teased."
We have seen this particular brand of American poison many times before.
The mass teenage murders in Santee, California and Littleton, Colorado and the massacre at Virginia Tech flow directly from widespread neglect of mobbing behavior by educators and teachers.
Consider what might have happened if any of the schools had been attentive, but no one was trained to be sensitive to such problems and the possible consequences of traditional teen-age cruelty.
The story is the same at all the schools. The disturbed killers clearly gave off signs of alienation and dysfunction for months, if not years. They were being tormented by the "jocks" and others at the school until they felt they had no choice but to react as they did, with fatal consequences."
The problems of bullying are everywhere, in every town, and city in America. If nothing changes, the consequences and mayham will continue to traumatize the entire nation again and again.
Write: Jfleetwood@aol.com