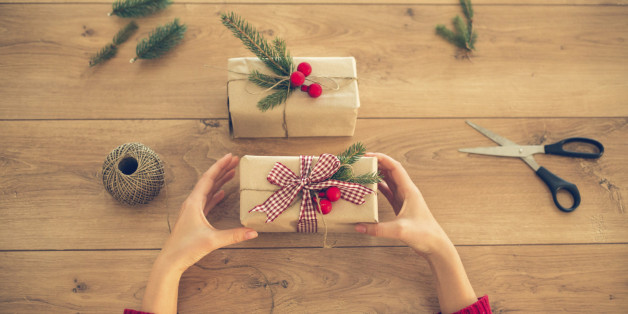 By Audra Danzak -- Owner of A Garden Floral in Las Vegas, NV and florist on BloomNation
Forget the holly boughs and icicle lights; this Christmas, it's all about thinking outside the (gift) box. Sure, there's nothing like a newly decorated Christmas tree to get your tinsel tingling, but there's something a little magical about the unexpected. And depending on where you live, your creativity just might give you the Christmas cheer you thought was impossible.
Wall Trees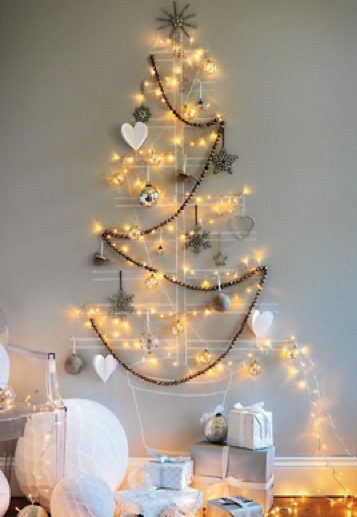 Photo: Architecture Art Design
For city folks and apartment dwellers, an eight-foot blue spruce might not really be in the cards this Christmas. After all, would you want to haul a freshly cut evergreen up 15 stories? We call that a little too much "needlework" (get it?). Instead, use one or more strands of LED Christmas lights to outline a tree on your wall. With a little wall putty or tape, you can begin loading gifts under the "tree." And bonus -- no vacuum required!
Card Collages
Who needs expensive wall hangings that need to be stored 11 months out of the year? Instead, make up your own holiday-themed focal point by filling a simple bulletin board with Christmas cards from your friends and family. After all, what could give you more cheer than the smiling faces and thoughtful words of those you hold most dear?
Chalkboard Fireplaces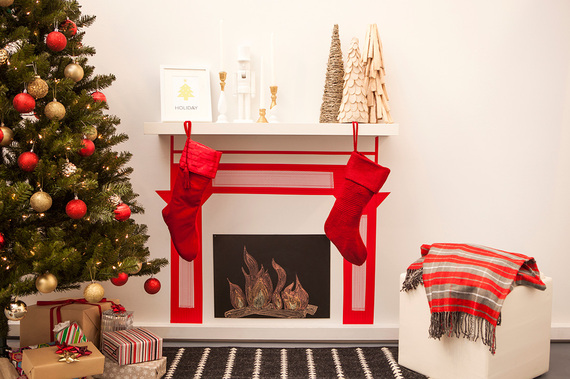 Photo: Brit + Co
No fireplace? Santa need not worry too much; you can fashion your own out of a large chalkboard. Just draw your dream hearth on a traditional chalkboard (or on vinyl chalkboard material like this one) and tack it to the wall. A little orange chalk and you'll have a nice fire going to boot. Don't forget to hang the stockings!
Man-Made Snow
Live in the desert or by the beach? Don't wait for the snow -- go find it yourself. Take Las Vegas, for instance. Located downtown, the Winter Wonderland holiday event offers "real" snow that is created daily and ready for sledding. With a 50-foot tree, an ice-skating rink, a "snow" area and, of course, Santa himself, there's no reason to let your surroundings prevent you from some traditional holiday cheer. Find out more about the Winter Wonderland on Fremont Street in Las Vegas here.