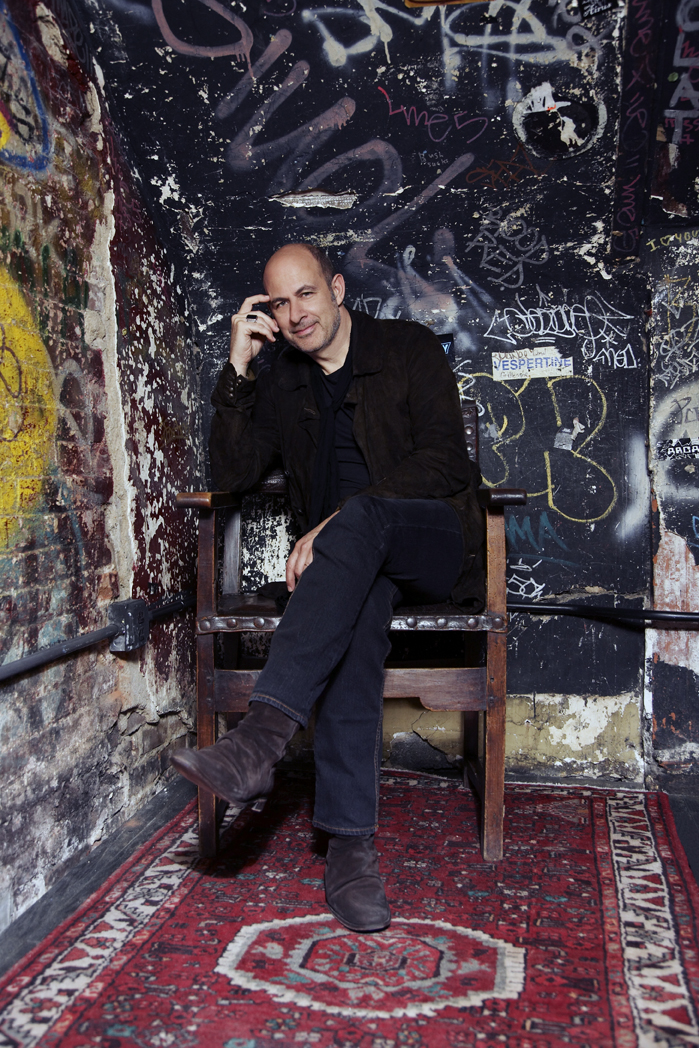 The menswear designer John Varvatos whose style is all about irreverent, tailored and rock and roll pieces talks about alternative careers, tequila and of course, rock and roll.
When I wake up... I can't wait to see my daughter Thea.

Before I go to bed... I check my schedule for the next day.

A well dressed man/woman... is more about how they carry themselves than the clothes they wear.

Women should always... be confident.

Men should never... underestimate a woman.

The best thing that's been said about me... is that I'm passionate.

The biggest misconception about me... is that I'm laid back.

If I weren't doing what I'm doing today... I'd be doing something in music or architecture.

My legacy... are my children.

A great idea... creates the need for another great idea.

Botox... is not for me.

My mother... I miss her every day.

The soundtrack of my life... It's all the great music to come out of my hometown Detroit.

The future... is filled with endless possibilities.

Happiness... is being with my family and friends.

There's a time and a place for... tequila!!

There is too much... to do and not enough time

In the end... It's only rock 'n' roll but I love it!
All photos with permission from John Varvatos.
Follow me on Twitter and Instagram: @bluecarreon
Read more from me on Style Intel