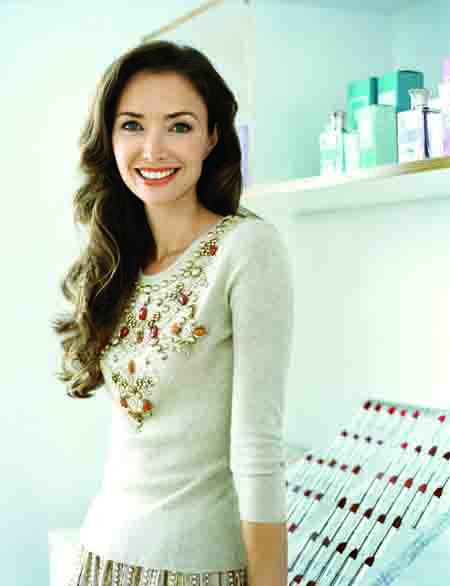 As the creative director of her family's cosmetics and skin care company, Chantecaille, Olivia Chantecaille is at the forefront of the very best and the latest news in the beauty industry. She is also a front row regular at fashion shows thanks to her impeccable style.
Below, Olivia Chantecaille talks about being grateful, her trailblazing mother and helping to make women feel beautiful.
When I wake up... I check my emails that have come in from Asia and Europe.
Before I go to bed... I kiss my husband goodnight and think of ten good things that I am grateful for that day.
A well-dressed man... has self respect.
Women should always... smile.
Men should never... ask a woman her age.
The best thing that's been said about me... is that I made someone happy.
The biggest misconception about me... is that I can't cook.
If I weren't doing what I'm doing today... I would have a lifestyle TV show.
My legacy... is that I helped women to feel beautiful and great about themselves.
A great idea... was to work with my mother on launching our cosmetic company.
Botox is... optional.
My mother... is an AMAZING woman!
The soundtrack of my life... is dance music.
The future... is only getting better.
Happiness... is the overwhelming feeling of love and joy.
There's a time and place for... talking about money.
There is too much... waste.
In the end... my life was better than I ever expected.
All photos with permission from Chantecaille.
Follow me on Twitter and Instagram: @bluecarreon
Read more from me on Style Intel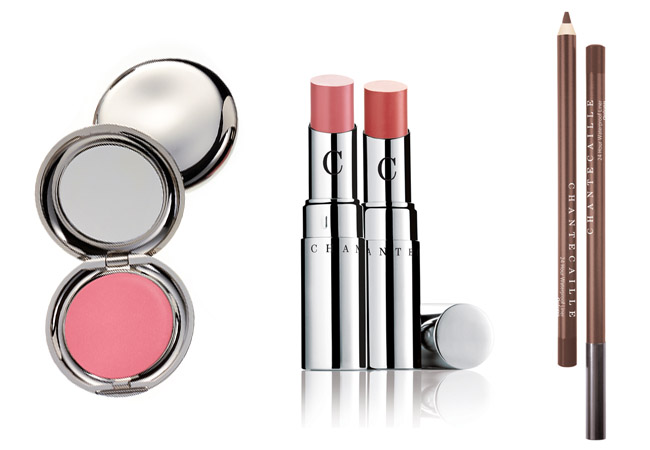 New summer products from Chantecaille. From left to right: Cheek Creme Pebble, Lip Screens, and Waterproof Eyeliner