Christopher Columbus was cruising around the eastern Caribbean in 1493 when he spotted a bunch of islands so pristine he's said to have thought of the 11, 000 virgin handmaidens of the legendary St. Ursula. He named the lovely dots in the blue-green waters "Las Virgenes," a tag known today as the U.S. and British Virgin Islands.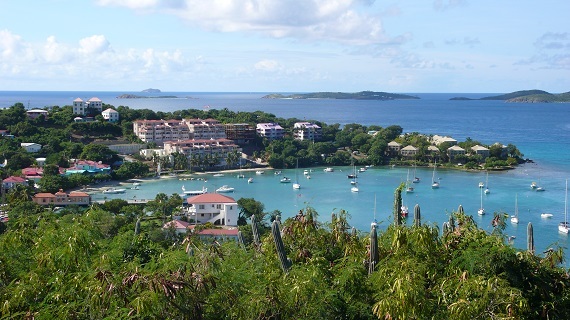 Some of the 100-plus U.S. and British Virgin Islands.
Look close, and you'll see St. Ursula's name in a lot of other places. For instance, churches named after her show up in cities around the globe, from Cologne, Germany, to a village up in the Mexican Sierra Madres to a little town on the island of Virgin Gorda in the British Virgin Islands.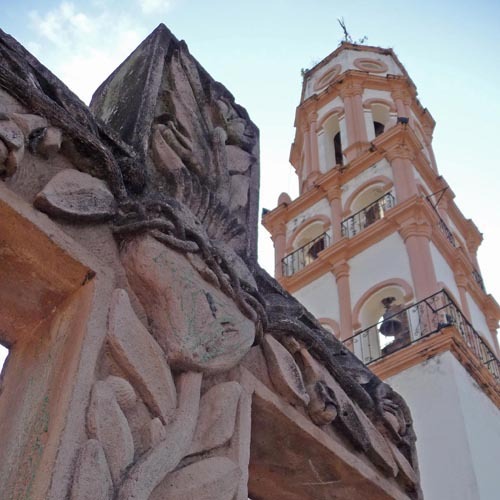 Church of St. Ursula in Cosala, Mexico.
Among other landmarks tagged for her is Cape Virgenes at the entrance to the Straights of Magellan in eastern Chile. What's more, she's the patron saint of students, which sparked the Order of Ursulines (founded in 1535) and its worldwide work to educate young girls. And there's a St. Ursula Academy for young girls headquartered in Toledo, Ohio. Her legacy goes on and on.
But just who was St. Ursula? Other than a few words on the Basilica of St. Ursula in Cologne, no official records show she existed. Nor are there any records of the adventure said to have led to her death and martyrdom in the Roman Catholic Church. All we really have about the legendary lady are, legends.
The stories generally agree that she was a 4th (or 5th) century British princess who was engaged to a pagan nobleman from a kingdom now part of France. But from there the legends greatly differ. Some say Ursula and her staffers drowned while crossing the channel for the wedding ceremony.
Another version has Ursula and her virgins successfully making it to Europe, but after landing taking a little pre-wedding trip to Rome to visit the Pope. Along the way, Ursula and her ladies were said to have been killed by the Huns. Another twist on the latter tale has it they all made it to Rome, then talked the Pope into joining them for a trip to Cologne, where they were all beheaded by the Huns. (The story doesn't say whether the Pope kept his head or not.)
But what about those 11,000 virgin handmaidens? What in the world did they all do? And how did Ursula find 11,000 virgins?
The legends don't say much to answer those questions - other than one story that claims the number 11,000 was a sort of medieval typo. Ursula, this yarn says, only had one handmaiden, and her name was Undecimilla. When jotting the story down on paper, a monk mixed that name up with the words undecim millia, meaning 11,000... and thus the legend was born.