The grocery lists have been written, stockings hung, and guests en route. Your scene is almost set, save for one last step: a Christmas scent. Nothing gets you into the spirit when your olfactory sense is tickled by the scent of gingerbread and Christmas trees. The aromas of cinnamon, pine, and peppermint are truly a hallmark of the holiday season. Didn't spring for a live tree this year? Never fear. There are still a few tried-and-true tricks that will make your whole house smell like holiday happiness. Pick your favorite and get its magic working before your friends and family arrive.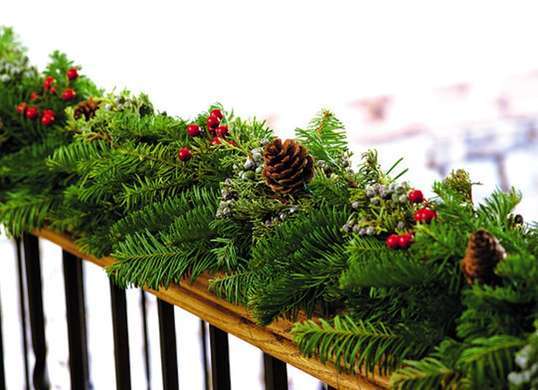 Use Fresh Greenery
Nothing beats the smell of fresh cut pine. In fact, the scent may be the most appealing thing about a live Christmas tree. Use fresh greenery wherever you can, whether it's in wreaths, garlands, or arrangements. (It even comes bottled up in a spray!) The smell will permeate the room and immediately put you in the seasonal mood.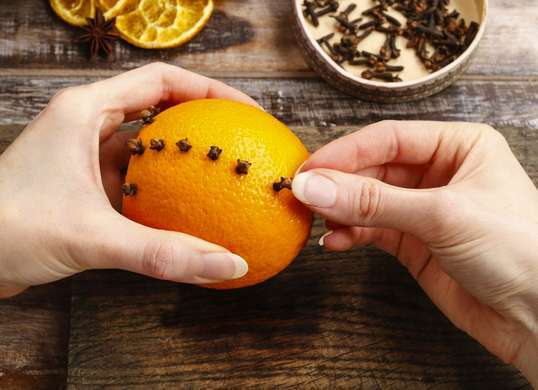 Make Pomanders
Clove-studded fruits like oranges and apples have been used to mask odors for centuries. Making pomanders is a simple craft project even the kids can enjoy. After decorating your fruit, roll them in a mixture of cinnamon, nutmeg, and sandalwood oil to let them cure, and they should last for years.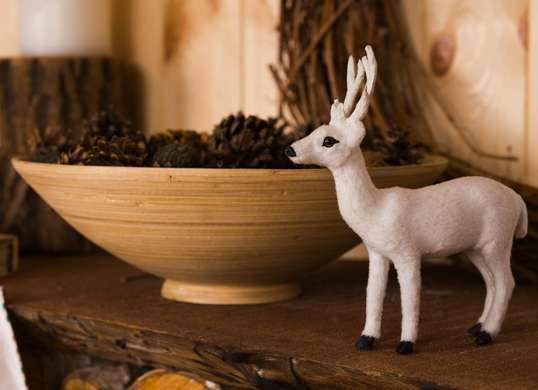 Scent Your Pine Cones
Cinnamon-scented pine cones are in nearly every store during the holidays, but you can DIY them very easily. Collect them from your backyard, then wash and dry the bunch. Spritz the pine cones with a solution of water mixed with essential oils like cinnamon, apple, or orange. Finally, seal them in a plastic bag for 24 hours to set the scent. When you take them out to air-dry, the perfume will dissipate into the rest of the room.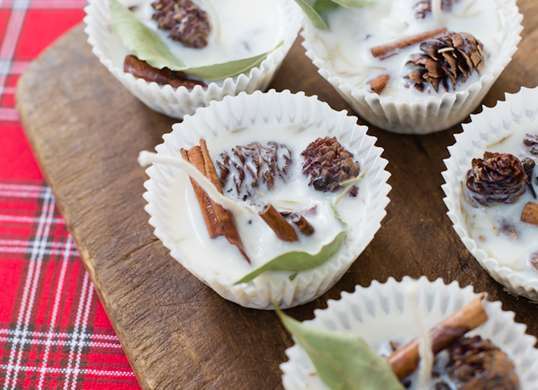 Make Scented Fire Starters
Get the house warm and smelling great with homemade scented fire starters. Making these is just like baking cupcakes, only easier--and they'll make your fire-starting chores easier too. For a full tutorial, visit Hello Natural.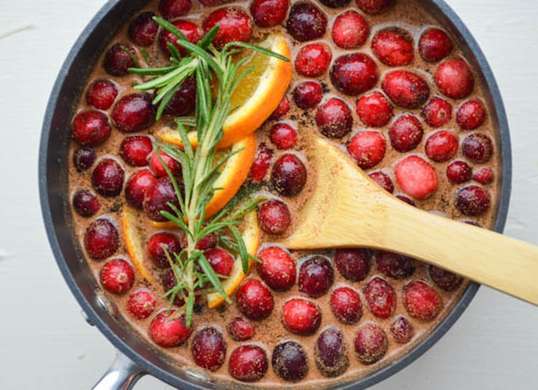 Simmer Smells on the Stove
If you can boil water, you can make your house smell like Christmas. Get a pot of water simmering on the stove and drop in a combination of natural aromatics like cinnamon stick, pine, orange peel, or cloves. Check Rachel Schultz's site for a full recipe. Before you know it, the whole place will be bathed with the warm, spicy scents of the season.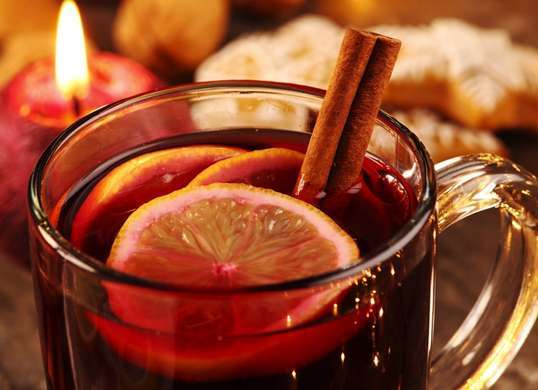 Mull Some Wine
Mulled wine brings holiday cheer to friends and family, with the additional benefit of bringing the bright smell of Christmas to your house. Whether you use a quick-boil method or a slow Crock-Pot simmer, pick your favorite recipe and infuse the entire day with happy spirits and homey scents.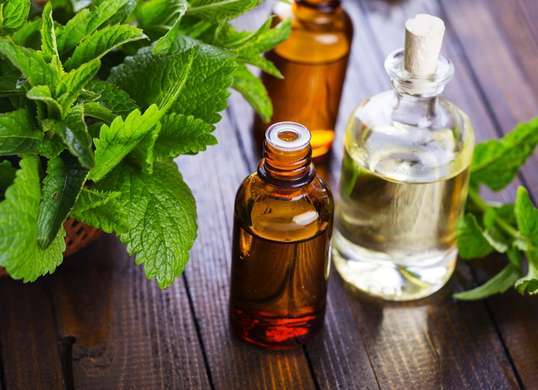 DIY a Peppermint Spray
The sweet and spicy smell of peppermint is an instant mood lifter. Make your own homemade peppermint spray by adding about 20 drops of peppermint essential oil to 8 ounces of distilled water, then pour it into a spray bottle. Spritz the air, furniture, and draperies for a candy-cane fresh scent.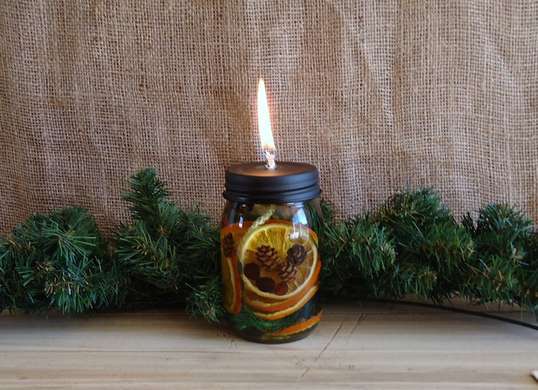 Make a Liquid Candle
Create a custom-scented candle with a mason jar, lantern wick, and any oil that burns--even the olive oil that's in your kitchen cabinet. Add your favorite aromatics, like vanilla bean, cinnamon, clove, pinecones, or oranges. More cost-effective than a wax candle, it will both look decorative and smell delicious.
For more from BobVila.com:
Bob Vila's 10 "Must Do" Projects for December
The Most Impressive Before-and-Afters We've Seen All Year
Weekend Projects: 5 Ways to Make a Snow Sled
8 Quick Tips for Solving Winter Woes
Experts Predict the Most Popular Remodeling Projects of 2015
8 Clever Ways to Reuse Wrapping Paper