Rochelle Bilow, recipe by Brad Leone, photo by Danny Kim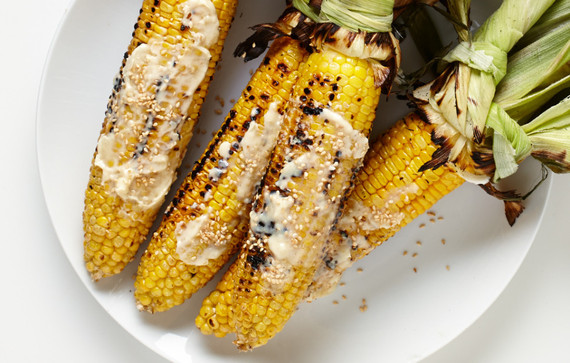 Surely you've grilled an ear of corn or two in your day. It's a classic because it's always tasty. But hey -- have you ever slathered that cob with salty, creamy miso butter? It's an upgrade we can get behind.
SEE MORE: 7 Fried Chicken Mistakes You're Making, and How to Avoid Them
GRILLED CORN WITH MISO BUTTER
"Coating sweet grilled corn with miso butter brings nutty flavor to a classic." -Brad Leone, test kitchen manager
Ingredients
:
4 tablespoons (½ stick) unsalted butter, room temperature
1 tablespoon miso
4 ears of corn, husked
2 tablespoons vegetable oil
Kosher salt
Toasted sesame seeds (for serving)
SEE MORE: 14 Maine-Inspired Recipes for Lobster, Chowder, Blueberries and More
Preparation:
Mix butter and miso in a small bowl. Rub corn with oil; season with salt. Grill over medium-high heat, turning often, until lightly charred and tender, about 5 minutes. Spread corn with miso butter and sprinkle with sesame seeds.
More from Bon Appetit:
25 Tomato Recipes for the Height of the Season
Common Quick Pickling Mistakes
The Best Ultimate Classic Perfect Recipes
21 Peach Recipes Perfect for Summer