Travel is more than the seeing of sights; it is a change that goes on, deep and permanent, in the ideas of living.— Miriam Beard
How To Do Exceptional Things Inexpensively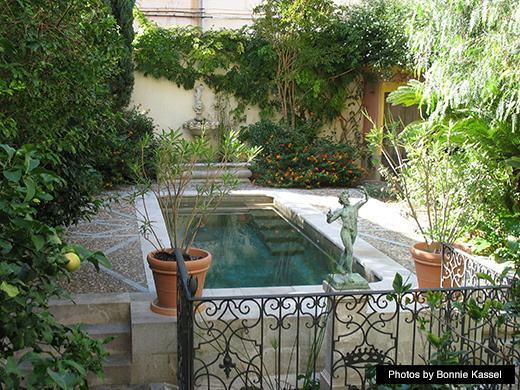 The first time I heard friends talking about Airbnb, I didn't know what it was. Then, like learning a new word, references to it seemed to appear in everything I read: affordable private rooms with bath as well as entire apartments or homes offered by their owners in 192 countries. So when my recent housesitting assignment in the southwest corner of Mallorca was over, it was the perfect opportunity to give Airbnb a try.
I'd become enamored with Mallorca and wanted to experience another part of the island before returning home. The port town of Sóller in the north, citrus-growing region and weighing station for olives and grapes from all over the island, seemed to be an ideal location. Sóller is surrounded by exotic Moorish gardens, picturesque hamlets, and easy-to-difficult mountain hikes that afford scent-filled views and peeks at the homes of the wealthy. Both Michael Douglas and Richard Branson have estates here.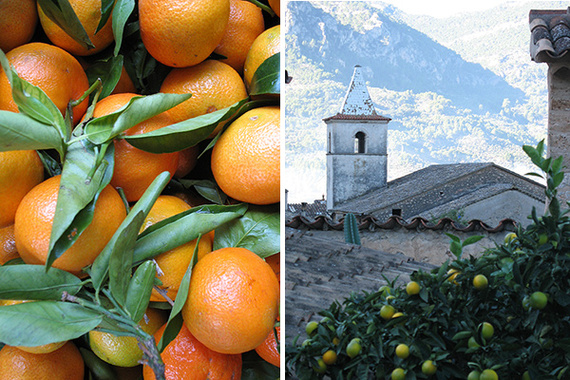 Sóller
I opened my laptop, went to airbnb.com, and entered Mallorca, Sóller, Spain. Considering the size of the town, there was a large variety of accommodations--some quite charming. One listing was a small stone cottage with well-stocked kitchen, set on a private estate! Then the words "beautifully renovated 16th century palacio" caught my eye. In a separate annex off the main house, two rooms were available, each with an enormous contemporary black and white marble bathroom. The photos of the pool and garden to relax in at the end of the day were enticing.
The palacio was owned by an American/Spanish couple, Barry and Pablo. They were upfront that they lived with three cats who often lounged around the pool. It was clear they preferred creative-type guests: writers, artists, lovers of design. The standards seemed high and I laughed at myself as I edited a routine email requesting a room--and can't deny I felt flattered when Barry immediately replied that I would be welcome!
The stately house was on the corner of a narrow winding street a mere two blocks from the main square; opera was playing as I pushed open the huge heavy doors. The entrance hall was vast and more beautiful than I could have hoped, but it was Barry and Pablo that made my stay so extraordinary. Pablo was an architect/designer and his partner Barry was working toward his PhD in medieval history.

For several years they'd written a magazine together called Contemporary Balears. Late into the night I sat propped up in bed reading old editions filled with lush photos and in-depth articles on the island of Mallorca. I didn't know about the Jewish community in 14th-century Palma whose maps and charts were essential to early Renaissance navigators; I would have missed the art nouveau statuary on the third level of the cemetery built at the edge of town. Then one afternoon, Pablo invited me for coffee and I felt like a local sitting in the square with a few of his friends who lived in the area.
If you want to visit Sóller, I'd recommend arriving from the capital Palma by train, even though it's touristy. The panorama is stunning, and where else can you arrive at a 100-year-old railway station and be greeted by a Joan Miró mural? When leaving Sóller, the bus taking the longer scenic route back through the mountains is thrilling--if you can stomach uncountable hairpin turns!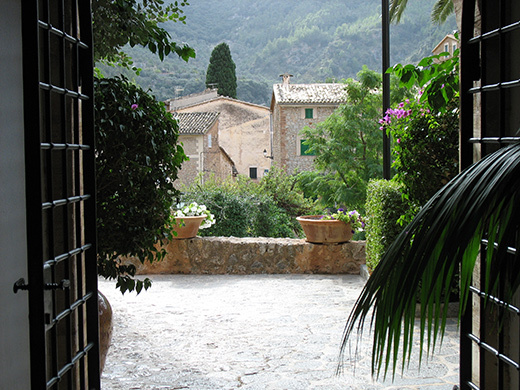 Hotel La Residencia in nearby Deià
I became an instant Airbnb fan after Sóller. I've since learned that in large popular cities like Paris and New York, it's competitive and can take time to snag a great apartment. But for finding unique accommodations in smaller towns, Airbnb is an unrivaled resource. Instead of selecting the destination for a trip and then looking for a place to stay, why not the other way around? Go to Airbnb, enter only a country, and when the map opens, start clicking on places you've never heard of. When you find yourself dreaming of being in the picture on the screen in front of you, look to see where the nearest airport is located!
Click on the green comment box to the left of the article as you read. Let me hear about your experiences. Ask questions. I'm happy to offer suggestions and look forward to solving challenges together. And check back every two weeks for my latest travel tips. Next blog: Maza's Story: A Mexican Street Dog Charms Her Way to Manhattan
*Disclaimer: I receive no compensation for my recommendations.