Globe trekkers Heather Morrison and Neil Navin brought back more than trinkets and souvenirs from time spent living, working and traveling in the Middle East. Although they may not have realized it at the time, they also returned with seeds of architectural inspiration.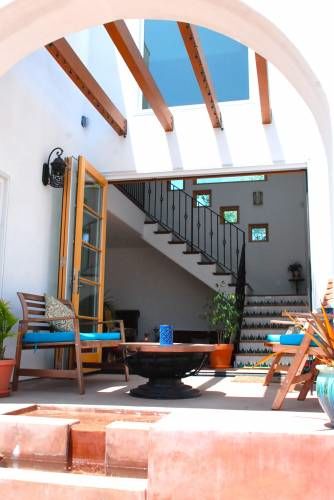 Several years and a couple of relocations later, when the family decided to build a LEED (Leadership in Energy and Environmental Design)-qualified addition onto their Southern California home, the inclusion of a Middle Eastern-inspired wind tower seemed obvious.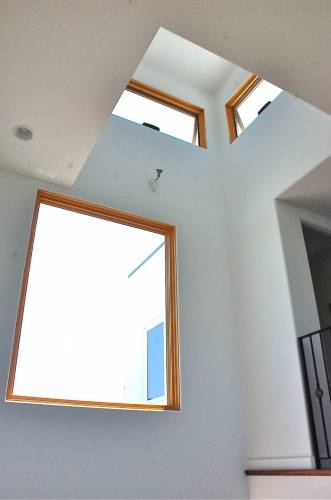 Originating from Southern and Central Iran and reported as early as the 13th century, wind towers were built as natural cooling systems for desert homes and buildings. As described by F. Fardehab in the IB Scientific Journal of Science, although they can differ in design:
Wind towers resemble a chimney, rising well above the houses to catch the prevailing breeze and channel it down to the rooms and the courtyard... [they] are always subject to air circulation, with or without wind, because of the draft effect created by the change in air density. [There] can be an increase in the cooling process if pools of water are added directly under the tower for evaporative cooling.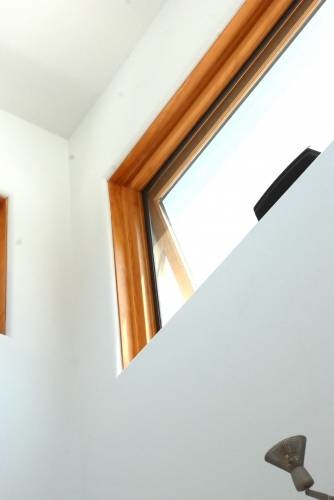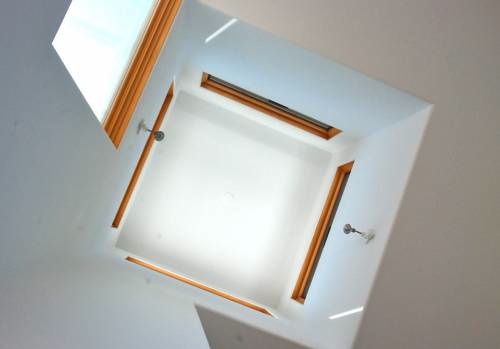 Although Morrison and Navin's tower does not look Middle Eastern, the premise is the same.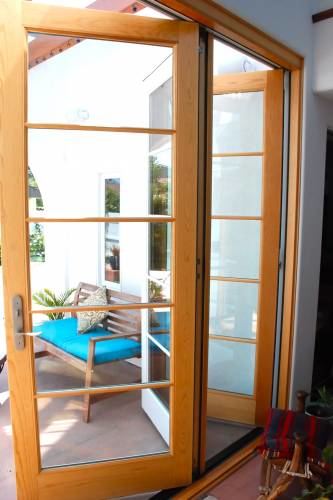 To achieve their vision, the couple enlisted the help of family friend and architect, John Trautmann. "He was very excited about the project from the beginning," said Morrison. "Since we were interested in something that bridged Spanish Revival and Moorish/Middle Eastern, he researched an Egyptian architect by the name of Hassan Fathy and tried to sort of channel him. He also had a lot of experience with LEED projects."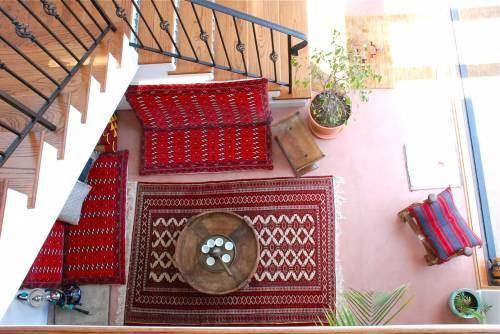 The Long Beach city planning offices were not as excited, and they initially balked at the idea of a tower in a residential zone."It was a very long, drawn out process," says Morrison, "and involved some reworking of the dimensions... What we ended up with was a compromise, but we are very pleased with how it turned out! It took a fair amount of bugging people -- and not being afraid of going down to city hall and knocking on doors to get it done -- but maybe now that we have done it, it will be easier for the next person."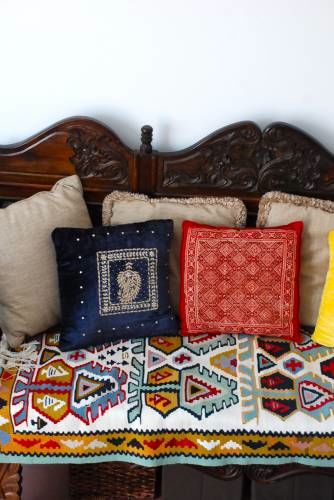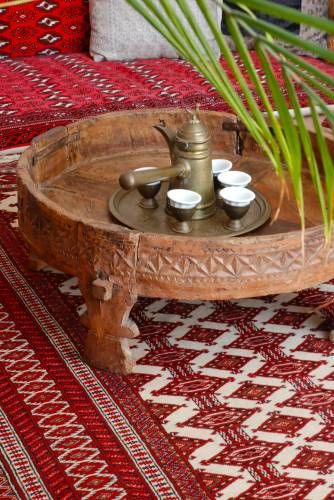 In order to green light the additional height for the wind tower, City Planners required the entire addition to be built to the more stringent Gold LEED standards.
As a result, the couple decided to make the addition smaller and put the savings into the kind of green building practices and materials that would earn the Gold rating.
They were not required, however, to pay the additional $25,000 to acquire actual certification. "In my opinion," says Morrison, "the whole certification process makes it so much more unlikely that people will build green because of the costs on top of the cost issues... It took a lot of work on my part to figure out the whole LEED thing."
This is coming from someone who is a passionate advocate for green living. Last month, Morrison helped lead her local elementary school to winning one of the country's first ever National Green Ribbons for best environmental and recycling practices. She walks the walk.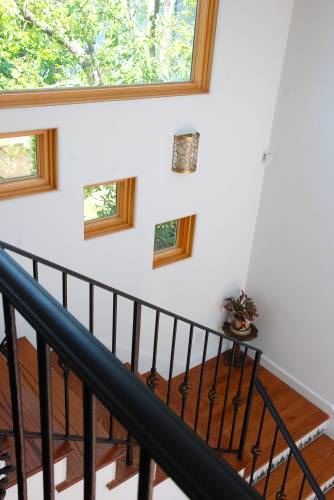 Morrison says many elements contributed to meeting the Gold LEED standard equivalency including: FSC certified, or locally sourced, lumber; insulated windows; recycled denim used as insulation; porous concrete on the driveway surface; rain barrels and drought tolerant landscaping; low or no VOC paint and flooring; a tankless water heater and insulated pipes; undersized heating and air-conditioning units with separate zones; the composition of the concrete; hiring a contractor who has LEED experience (of Zieba Builders Morrison says, "They were assets in a sometimes complicated process."); and of course, the wind tower.
Although Morrison says she is a "big advocate" for green building practices, she advises against paying for certification. "I would definitely do everything to a LEED equivalency and skip the certification process as it is so expensive. Using environmentally responsible building practices benefits everyone, not least of all, us -- the residents -- since the materials were all chosen with things like internal air quality issues in mind."

In addition to architectural cues, Morrison and Navin were able to bring back many Persian and Pakistani rugs from Saudi Arabia or the United Arab Emirates and several have pride of place in the new tower room. "The little tribal carpets are from the Persian nomadic tribes along the Iraqi/Iranian Gulf region," says Navin, while the large red and white one is Afghani.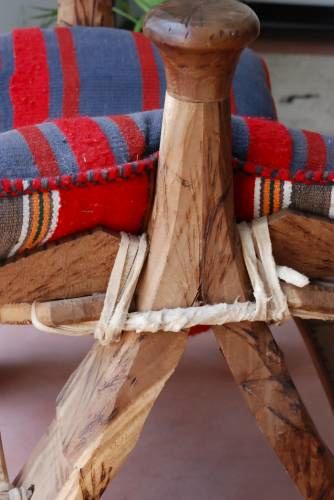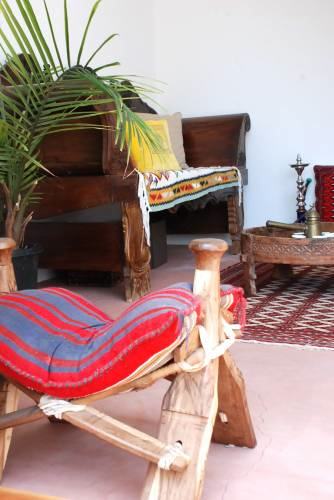 The small wooden stool with the striped cushion is actually a camel saddle (!). Morrison found the small, engraved silver seal in Saudi Arabia as well as the handmade date basket which is a craft traditionally made by women.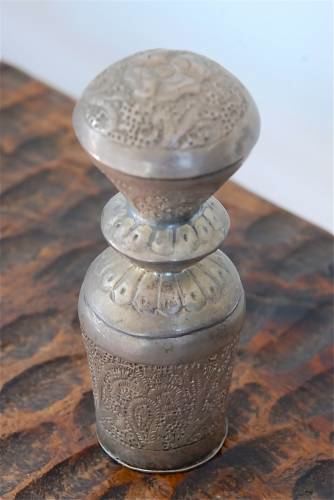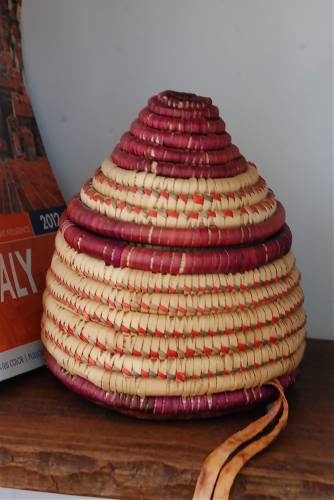 The outdoor wrought iron lanterns are Energy Star from the Grenada Collection at Lamps Plus.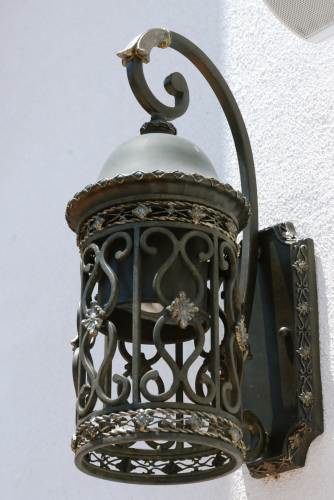 Morrison says of her home's new addition, "I think the room with the stairs and wind tower is my favorite thing. It has been wonderful in the summer, when we open it all up, and it is also really cool during winter storms because of the big windows."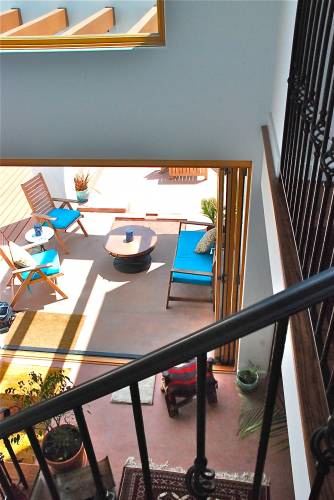 "I am also very fond of the tile on the stairs, which our contractor's wife, Karen Zieba, found for us. It was very similar to some super expensive tile we had looked at but saved us a bundle while still being beautiful!"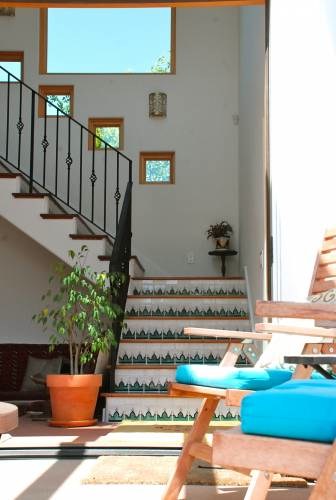 Photography: Bonnie McCarthy