I recently had the privilege of talking story with Lukela from Ekolu and Micah G while they were on their "Strictly for the Lovers" Tour. Once again, my good friends over at Da 808 Music Entertainment, came through with another great island reggae show for our region.
I had been listening to Ekolu for a little over a decade now and it was truly awesome to hear the stories behind the band, their music, and the love they have for their family and fans! Micah G is an up and coming artist from Honolulu yet he's not stranger to the music industry with a strong lineage to beginnings of Hawaiian reggae music.
Both Lukela and Micah were rich in passion and although they've proven their status as mainstays in the island reggae scene, remain humble and thankful for the gifts and blessings they've received thus far.
Hang out for awhile then download their music on iTunes (Ekolu : Micah G). You won't be sorry!
All Photos Credit to: Brad Puet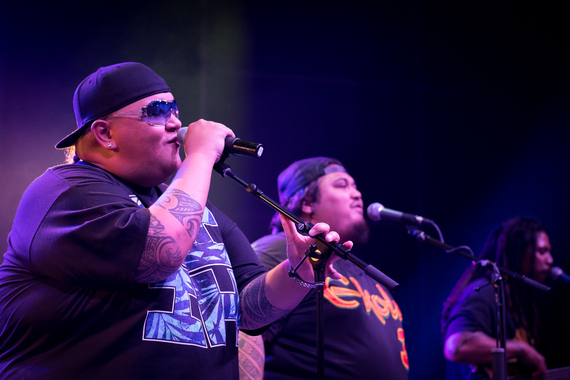 Brad Puet: Aloha ya'll! Welcome Lukela from Ekolu and Micah G! Currently on tour through the mainland coming from Maui and Oahu! Guys if you would, please introduce yourselves to the readers of Huffington Post!

Lukela: My name is Lukela. I'm from Ekolu and from the island of Maui. I'm Hawaiian. I mean with that I am Hawaiian, Tahitian, and Chinese.

Micah: I'm Micah G and I'm from Honolulu. I'm Hawaiian, Chinese, and Portuguese. I'm thankful to Ekolu for the opportunity to go on tour.

L: It's crazy, I love Micah's music. We hang out and play music all night and so we thought let's go on tour. So here we are, Strictly for the Lovers!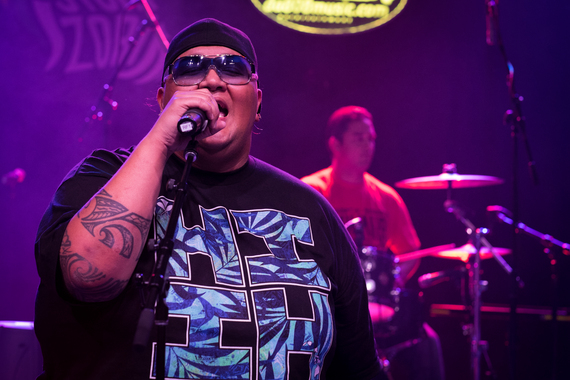 BP: So let's start with Ekolu, what does it mean?

L: Ekolu means "3" in Hawaiian. Currently we do have eight in the band. When we first started Ekolu back in high school, there was only the three of us. We played mostly acoustic Hawaiian music. The name stuck with us throughout the years.

BP: So that was like 1994-1995, so in some aspects you can consider yourselves "pioneers" right?

L: Well I don't know about that. I'll let you say that but I don't know if I can say that for us.

M: I can consider them that kine. They are pioneers for me.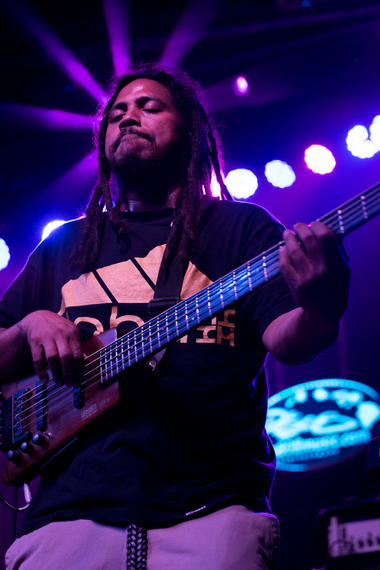 BP: I'm sure you have stories of your journey of being in the music scene and industry for the years you've been a part. Can you tell us about the starting times of Ekolu up through now?

L: So yea, the band started off in high school. We entered the 1995 "Brown Bags" and lost to ballerina dancers. Pretty much from there we kept close with everybody we met along the way. Me, Makapu, and Akoni (who is no longer in the band) kept practicing as a trio band, again why we call ourselves Ekolu. From there we added keyboards, then drums, and now we have horns. Then we added another guitar player. It's weird to talk about this now because what is like 20 years ago now?!? That's crazy.
Professionally we've been together for 16 years. That was when we put out our first album in 1999. That album had "Down in the Valley" and "Stuck On You" and all that stuff.

BP: Can you tell us how it felt when you guys started seeing success in your music?

L: Honestly it just felt like normal. It's just how we are. We're really laid back. Like "Ok cool our song is playing on the radio" "Ok cool we're playing here" but that was back then. Nowadays I'm much more appreciative and thankful. Like back then, we were young. We didn't know the impact. But now, for me, I feel like all the new artists, I see them working so hard for what we have. It makes me appreciate that I have "that."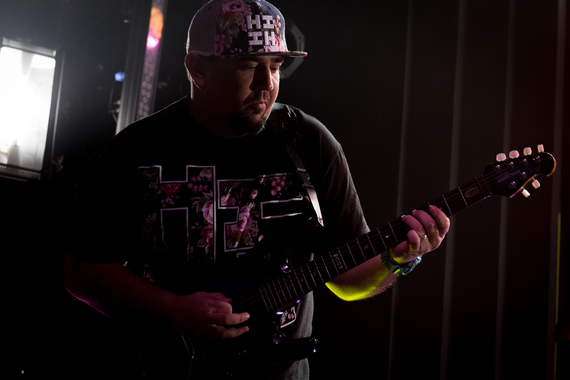 BP: So to keep pushing your music out, what keeps you motivated and inspired?

L: My wife, Dar, is the backbone of everything for me. I don't know if people know, but like before, I was like 541 lbs. So she helped me and supported me and I lost a lot of weight. She was there for the hard times. I stay motivated and inspired because of her. My songs are about her.

BP: So who writes the songs for Ekolu?

L: I pretty much write all the songs. Usually on all the albums, Makapu writes one, Akoni writes one and then I handle the rest pretty much. Again for me, most of the songs are inspired by my wife. Also these songs are influenced from God, living in Maui, and all that stuff. The message of our music is pretty much love. All of that God, Maui, my wife - all of that for me is love. I think I can say the same for the other band members also. They have their own inspirations but in my contributions it's God, Maui, and my wife.
It's all about love. Love for our land, love for God, and love for my wife.
To my wife: I appreciate you. I more than appreciate you. You already know I love you. You do so much for this band. Thank you.

BP: How have you seen the direction of island/ poly music change since you guys started 20 years ago?

M: A lot of bands come and go.

L: The whole idea of selling CDs have dwindled. Like before you could sell 5000 CDs in a month and now everyone waits for YouTube and then grab it off there. Like this new time, has its good and has its bad. Like iTunes is good yea. You record and put it straight onto iTunes. Before you do the studio then you got to find a distributor and go through all that hassle. Now you can reach your audience much faster. Of course the bad with the technology is that people can just steal it off YouTube or download it somewhere. So for us artists, we gotta find a way to still be with our fans. Before we use to sell albums like crazy you know. Now we keep doing the work by things like gigging. Doing gigs helps with things financially and connecting to the fans. Ekolu has been it so long, we have a pretty good track record.
The people who are going to show up tonight they want to hear our older stuff. Even if we have new stuff, we know they want to hear stuff like "Stuck On You" or "Down In The Valley" or "Shores of Waiehu." They want to hear the classics.
It feels good. I'm grateful for our fans.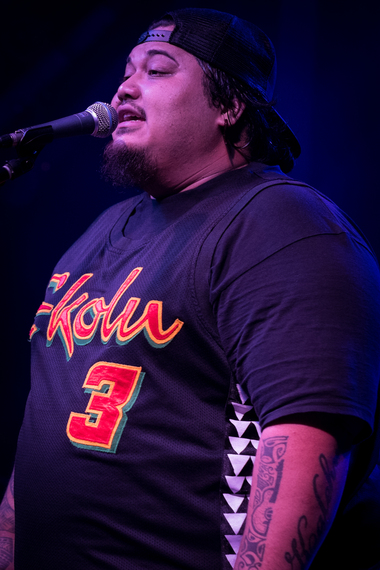 BP: What are your musical influences?

L: I started listening to Hawaiian music. So it was bands like Makaha Sons, Kapena, and for reggae - ASWAD. Along with that of course comes Steel Pulse and even the newer ones like Morgan Heritage.

BP: Describe for us the sound of island music.

L: Island music is easier to take in. It's more "feel good." It just feels good simple. That's probably due to our culture in the islands. We laid back and just want to feel good.

BP:How do you see yourself and Ekolu in five years?

L: I see myself making an album of just Hawaiian music. I kinda went backwards. I started out doing Hawaiian music but never put out an album. Ekolu has a total of eight albums out. Before I do another album with Ekolu I think I'm going to try to put out a Hawaiian album. All my aunties, all my uncles they're all getting old. What I grew up on is their music, their Hawaiian music. They want me to do an album that is just Hawaiian music.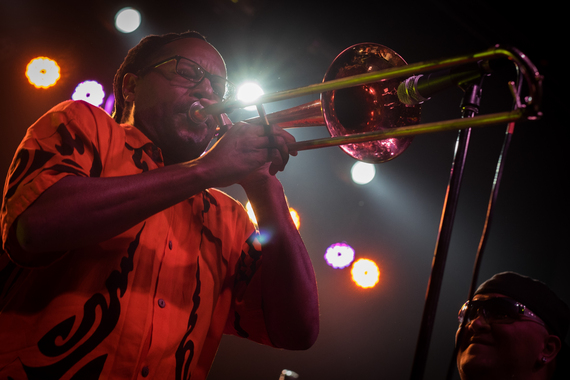 BP: So explain to us what is traditional Hawaiian music.

L: Hawaiian music is in Hawaiian language. It speaks about our land. It speaks about love.

BP:So what is your favorite moment of being in Ekolu?

L: The first memory that comes up for me is doing a show in Japan. Being in a foreign land and having folks who don't speak English but singing my songs with me and the band is my favorite moment. It's crazy to think that even though we probably can't communicate well outside of song, that through music we connect.
Our music back then was banging and the way it is now its even more so. Oahu music scene is so good and there are so many more good things to come out of the islands but Oahu especially.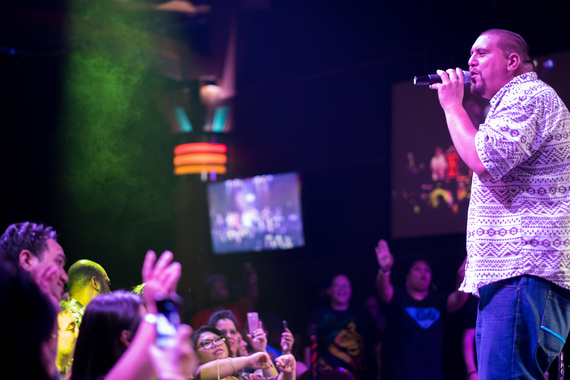 BP: That's a great segue to Micah as he's from the island of Oahu. Honolulu to be exact. Micah, how'd you start in music?

M: I started from a young age. My first time in the studio recording something professional was when I was about 15-16 years old. My brother - Calub, cousin, and I came out with an album under Next Generation. They are now a part of The Green. Calub was our lead singer and at that time he was just 13. We've been doing this kinda long time. We started real young.

BP: So when ya'll started who helped ya'll understand what you were getting into?

M: My uncle was one of the founders of the band, Mana' o Company. He was a huge influence in what we did then and do today. Kapena and Ekolu were also a huge influence in pursuing our music careers too. I know that they are very influential in me wanting to pursue my passion in music.
Right now I'm solo. I was in the band Next Generation. I decided to go my own way because I wanted to try my own things you know.
Outside of island music, I'm very influenced by Luthor Vandross, Stevie Wonder. Those kine music yea. I play lovers rock reggae. Lovers Rock is a lot more pop-py type reggae music. Its usually love driven, a lot of love songs. Ekolu is a huge lovers rock band. Some of the mainstream lovers rock bands are Beres Hammond, ASWAD.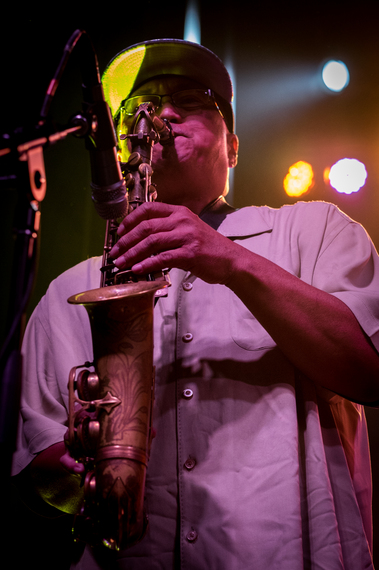 BP: What is your inspiration behind writing your music?

M: I try to be as original as I can. A lot of my songs are about how I feel. Things I'm going through. It's based on some of the things that are going on in my life. That's what influences my songs and my music.
Hawaiian reggae has that island style to it. It's easier on the ears and a lot more pop-py like I said. Hawaii of course is a big inspiration.

BP: How do you see your music? Ekolu's music?

M: I love reggae music. I believe that some bands are either more island than reggae or more reggae than island. I feel Ekolu is a good balance of both and its what inspires me to be more balanced. I don't want to be more than the other. Lukela, what do you think?

L: So in 2004, we did an album that was titled, "Ekolu Music." We called it that because we didn't feel that our music was just reggae or it was just island. Our music is Ekolu music.

M: I definitely agree with that. It's Ekolu music.

L: In fact, long story short, our fourth album was supposed to be called, "Reggae, Reggae Music." Well this guy at our label told us that our music is not reggae music. Your music is its own music. Your music is Ekolu music. So since then, that's how we came up with Ekolu music. It's our music.
Its spread yea. I hear our music, I hear Hawaiian music spread past just our islands. I hear it in Japan. I hear it Guam. You can just tell in the subtle licks where the sound is from or been influenced by Hawaiian music.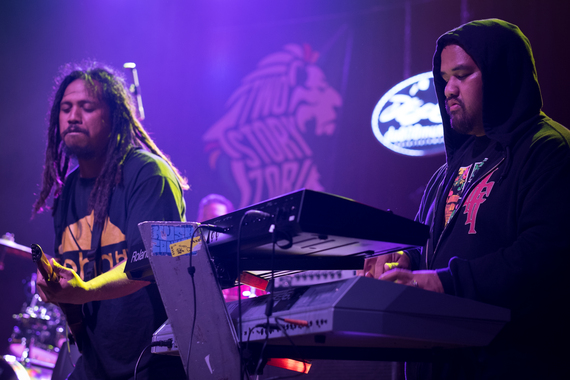 BP: Why do you think there is such a rich, soulful music coming out of Hawaii?

L & M: It's cultural.

L: For us, we were brought up in it. Micah's uncle is from Mana' o Company, my uncles are from the 1960's. There was Hawaiian traditional music around us all the time. We just grow up with it and it continues on too. My nephews are learning and playing the music now.

M: I think music is part of any culture. It's a part of Hawaiian culture HUGE. It's stronger I feel like. It's really hard to tell you "what" it is. I can try to explain it to you how it keeps perpetuating itself. You see me and Lukela is really close. Our families are really close. For instance, when they are in Honolulu, they come over to my family, to our house. It doesn't need to be a party but of course it can be. There is a formula to it. You ask yourself, "Where you gon eat? What you gon play?"
You have to have good food and good music to any family house or party you go to. Otherwise if you don't have both and you're missing one, you're party goes down.
It's not just our house or our family, it's all houses and all families in Hawaii. This is the formula.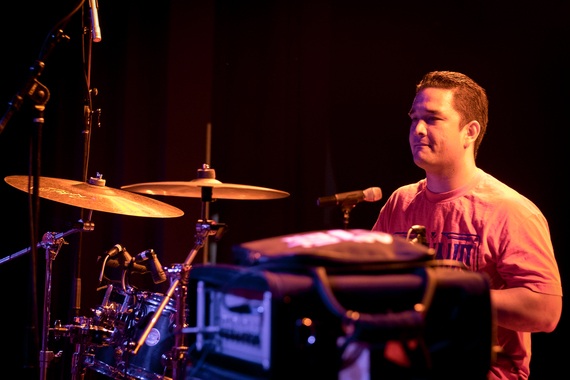 BP: My last question for you guys is this: How do you see God play out in island music and specifically in your music?

L: For me its so crazy. One of our managers from before, they didn't want us to put church songs in our albums. So before I did Ekolu, I had another album called "Valley Boys." On that album I started putting the last song as a church song. From there on out on every Ekolu album, the last song is a church song. It's my way, our way of giving back you know. It's my "thank you" to God and honoring Him. I have so much people from prison coming to me and telling me that the last song helps them. It's that type of giving back. I'm thankful to God for blessing me. It's my way of saying thank you for giving me this gift. It's a crazy gift.

M: God is a huge part in my life. My grandma is a pastor. My wife and I live according to what is right according to Him. I'm blessed by Him and never want to take it for granted and living out this gift.
Follow Ekolu: Ekolu Live Website : Facebook : Twitter