I was taken aback when I saw several people wish my friend Mike Watson a happy birthday on Facebook back in 2013. Nearly 30 people did the same thing this year! Big deal? You bet it is. You see, Mike died in 2012, but his widow never took down his page.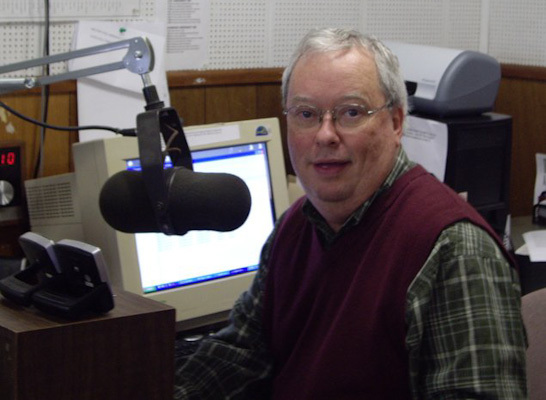 On Father's Day, Mike's son put a special message up there as a tribute of sorts, but the folks wishing his father a happy birthday clearly paid no attention and one even hoped the elder Watson "had a great year."
Mike and I had worked together at a radio station in Austin, Texas. The instant I met him, I liked him. He was always nice to me, was a great storyteller and had a decent sense of humor.
And over the years, we kept in touch through Facebook -- a great way to stay social with people who've moved away.
But many of us, me included, tend to block people from our news feed. They're still our friends, but we don't necessarily want to see they've checked in at the mall, how their baby is growing or look at that wonderful meal they're about to devour.
And I'm sure many block me because I too post photos at restaurants, of a beautiful Los Angeles day (rubbing it in the faces of those living in colder climates) and the occasional selfie. But really, who doesn't like a selfie?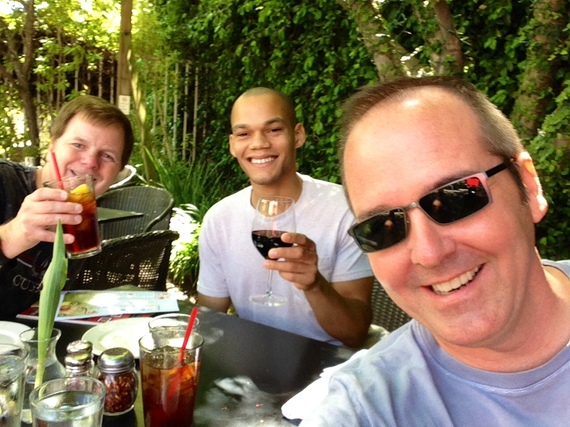 But when we remove people from our news feed, we don't see the other life events, some of which are important.
Facebook conveniently reminds us that our friends are having birthdays, so we simply scroll through, complete our social media duty by wishing said person a quick "happy birthday" and move on to inspirational quotes, the funny video someone posted, or a cute HuffPost piece about a bearded drag queen that won a song contest.
My friend Mike has been dead for two years, and yet people are still wishing him a happy birthday, and not in that "hope you are keeping them laughing in heaven" kind of way.
I'll admit I wouldn't have known of Mike's passing had it not been for Facebook, so it can act as a great communication tool.
We also see people become active in world events, or help raise money for someone in need.
And in the case of my friend and former ABC News co-worker Tara Howard Knauff, friends have kept her page up as a tribute. They post pictures from time to time and special messages about the woman we loved so much.
I'm not discounting this social media platform by any means, I'm simply saying we might want to pause a moment and think about the hundreds (even thousands) of friends we have and whether we can really keep up with that many people.
In a way, Facebook allows us all to have our own reality show. We post where we are, what we're doing and how freaking fabulous our lives are. Trust me, my life is pretty great, but there are the not-so-good days and you won't see those on FB.
Facebook is a great ego booster. There's nothing like getting dozens of "likes" when you post a picture, or breaking that 100 mark in birthday wishes. But are we fooling ourselves into thinking we're more popular than we really are?
When I was in high school, admittedly a while ago, the most popular kid probably had 15 friends who actually spent a great deal of time together and then ran in circles that included about 50 people. Social media sites weren't around. So if you were like me and had anywhere from two to five friends, you were considered unpopular.
Today, we measure popularity in a different way -- by the number of Facebook friends you have or the number of Instagram followers you can muster.
I realize that we also use Facebook to network. I'm the first to tell you I would like to get more people to "like" my professional page.
I suppose we're all still trying to figure out how social media fits into our lives and as it continues to change so do our online actions.
The point here is that we should pay better attention to those we have connected with. They may have some wisdom to share on line, a video that will make us laugh when we're not feeling so great, or we find out they've died and can no longer bask in the glow of a Facebook birthday.