Effigy and Exile is the third installment of the Minneapolis collective Holdfast, a group dedicated to finding the timeless in the contemporary by calling attention to the best in the figurative arts. An extraordinary level of new work will converge at CoExhibitions Gallery which opens June 28.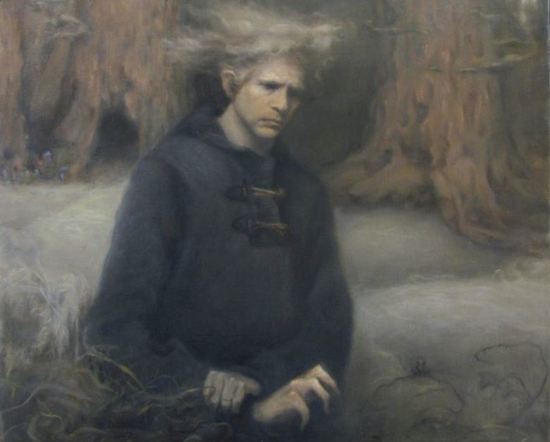 Self Portrait as Possessed by Caleb Knodell
Minneapolis natives Jamie Lee Cook, Luke Hillestad and Luke Tromiczak have invited some of their favorite painters and sculptors from New York, Paris, Iceland, Arkansas, Missouri and the Twin Cities to participate in. Each of the 13 talents in the show bring a distinct background and style, yet they share a common creative focus of depicting the vitality of flesh, timeless myths and images that haunt us -- a life's memory in an earnest face -- stories of wandering and loss all engraved into single objects.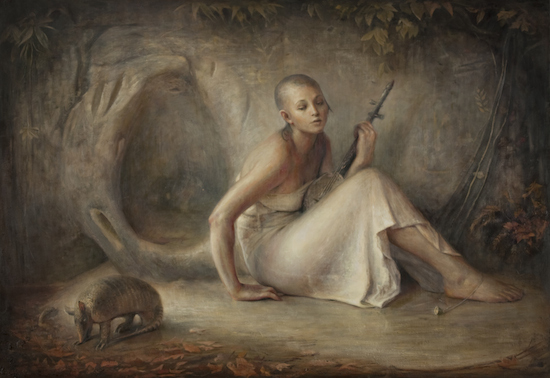 Cerce by Luke Hillestad
Perhaps the images we ordinarily see move too quickly. Maybe we wince when we are stared at or when are caught staring. Holdfast III will allow you to slow down and stare at our faces, engage the characters depicted, be they familiar effigies or exiles come home.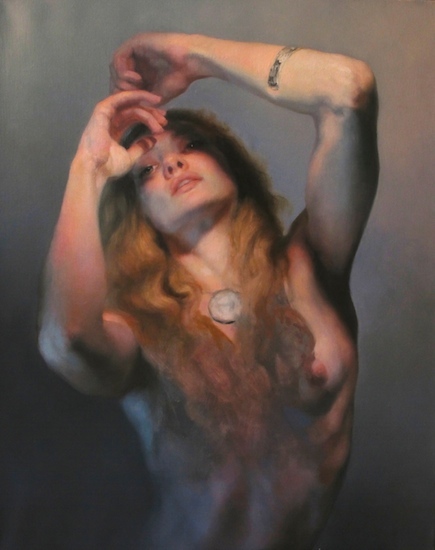 Androgyny by Maria Kreyn
Effigy implies to me that there are images to be found here of individuals who have carved out a place for themselves, sculpted as much as painted a shared experience, the experience of the outsider, the one who refines their talents, in spite of the social marginalization that results from it.
When I asked Luke Hillestad about the title of the exhibition he described effigy as being about obsession, and noted that exile either precedes or follows obsession. He said that they decided to include both words in the title because either one of them seemed incomplete without the other.
To wander away from the city-state (the home) is to be exposed without the protection of government (laws), friends and family. In the ancient Greek world, exile was seen as a fate worse than death. Are effigy and exile companions by nature? Does effigy making lead to exile or does it represent exile? Is the exile self imposed by dedicating oneself to making effigies? Questions to contemplate.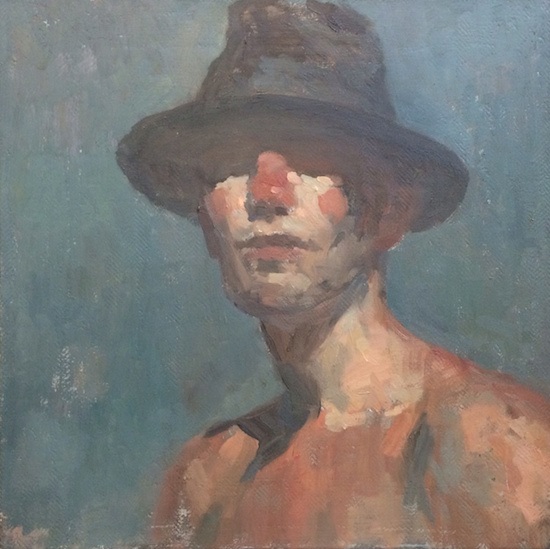 Contemplating Men by Stefan Boulter
We discover here a group of painters who impose isolation upon themselves in order to follow their vision, that is to say, their obsession to paint and make the symbols, carve out the effigies that will echo through time, regardless of the consequences.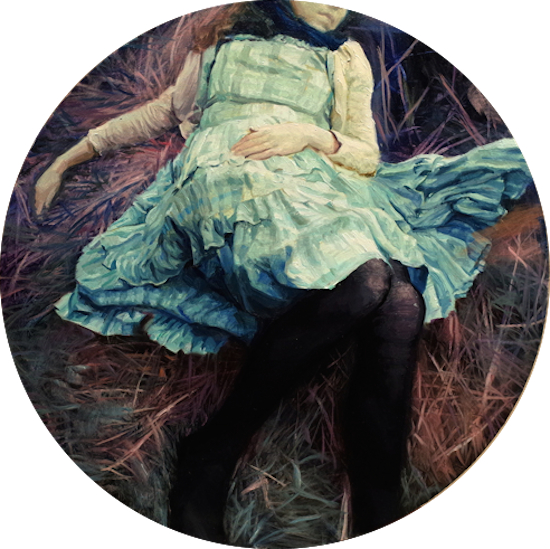 Pink Grass by Hélène Delmaire
It is interesting to see how Odd Nerdrum's influence continues to resonate with today''s representational painters. Several of the painters have studied with Nerdrum and the show can be considered a homage to the Norwegian figurative painter, according to Hillestad. In light of the most recent episode in the case against Odd Nerdrum by the Norwegian State, in which he was sentenced to 1 year and 8 months in prison, we can see a tragic but pertinent example of how a talented individual can be punished by exile. It is more important than ever to pay attention, to value and respect in society what is well done, honor lives well lived and to not take what is being offered here for granted.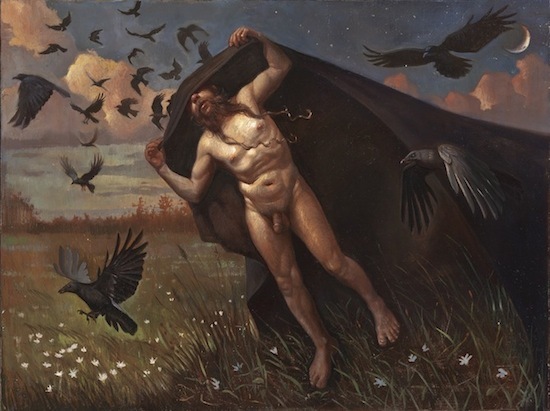 Consider the Lilies by Stephen Cefalo
Effigy and Exile offers you the opportunity to see some truly remarkable sculptures and paintings. Work which is being done now, by contemporary, living painters and sculptors who, in their exile, have come together to give us effigies that ask us to take a look at ourselves.
The exhibition runs until the 25th of July at Coexhibitions Gallery in Minneapolis.
For more information please contact: lukehillestad@gmail.com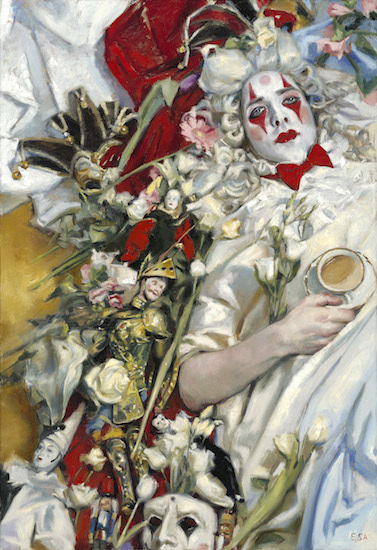 Allegory of Tea by Teresa Oaxaca