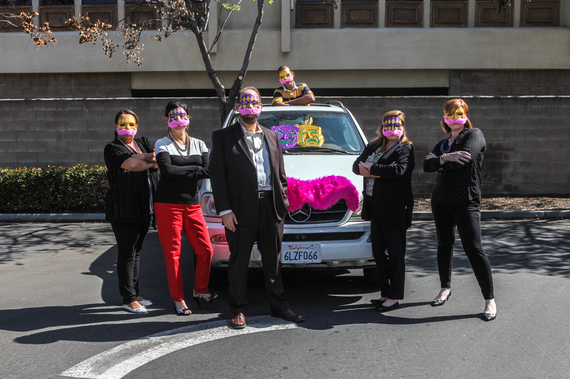 Beads? Check.
Mask? Check.
Free ride home from Mardi Gras celebrations? Double check.
Through the Sober Lift Home Program, The Law Offices of Howard Kitay are footing the bill for rides home for up to 125 revelers in San Diego this Fat Tuesday (March 4).
The firm has partnered with the ride share app Lyft, to help remove cost from the ride home equation.
By simply entering the code "KITAY" into their Lyft app, users will be credited $20 that can be applied towards rides anywhere in San Diego County. According to Lyft's pricing guide, most rides up to 10 miles should be completely covered.
"Drunk driving is a serious issue in San Diego and, really, all of the United States," said attorney Howard Kitay. "If we can help even one person make the choice to arrange a safe ride home and not drive impaired, then we'd be thrilled."
Well over 40,000 people are expected to participate in Mardi Gras celebrations in San Diego, making them among the largest west of New Orleans. With any event of this size and nature; however, drunk driving can be a problem.
According to Kitay, "This program aims to be a preemptive strike against drunk driving and help make it easy for people arrange a sober ride."
The code will go live on the morning of Tuesday, March 4.
A program like this comes along at the right time, after a recent string of DUI-related fatalities in the San Diego area.
The average drunk driver has driven drunk 80 times before their first arrest. In 2011, nearly 1.2 million people were arrested for driving under the influence of alcohol or narcotics. In 2012, over 10,000 people died in DUI related crashes in the United States.