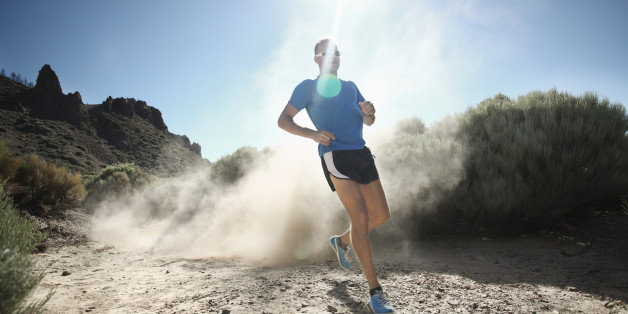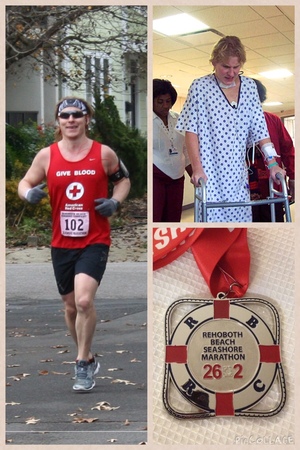 This past weekend I participated in the Rehoboth Beach marathon in Delaware, which was my 13th marathon in my running career. Throughout each mile of the race I couldn't help but reflect back to this point in time ten years ago when I was transitioning from a wheelchair, to a walker, to taking my first few steps without any help or assistance.
With the journey that I have been on over the past decade, I'm grateful just to be able to walk without a cane. Luckily, those days are long gone. It truly is amazing to see what the human body is capable of doing when you put your mind to something. To be able to not only walk, but to run is a beautiful thing.

At any distance that I choose to race in, whether it is a 5K or a 50 mile ultramarathon, I always acknowledge that I'm very fortunate to even be able to make it to the starting line. When I cross the finish line, the feeling can not be put into words, but only felt through a combination of adrenaline, exhaustion, and pure triumph.
I've competed in over three dozen endurance events over the past seven years, and I look at every race as a metaphor for life. You set your goal, create a plan to accomplish it, and then you set out to pursue the goal. In life and also in a race, you don't quite know how your body will react or hold up along this path, but the objective is to continue on. To never settle, or hold back, and most importantly, to never give up. You will face challenges along the way, but you transform those challenges into opportunities for growth, which will ultimately make you stronger. You may question yourself along the way. Is the goal worth it? Was I being realistic to set out on such a task? You constantly wonder all these thoughts until you have a clear view of the finish line, and it is in that moment where your goal has been achieved and your dream has become a reality.
In a marathon like this past weekend in Rehoboth, I spend the first 26 miles of the race wondering whether I can finish it, and I spend the last 385 yards of the race wondering when the next race will be. My goal in 2015 is to run my first 100 miler at the end of April, the C&O Canal 100 in Knoxville, Maryland.
As my good friend, Bart Yasso, told me several years ago, "Never limit where running can take you." Every runner has a reason that gets them to tie up those laces, take a step outside their door, put their body in motion and begin their quest to breathe life in.
I run for my family, friends, blood donors, American Red Cross, the health care providers that took care of me when I was in the hospital, and the incredible individuals I met throughout the recovery process. Running has become more than just a hobby to me, it is my platform where I am able to celebrate life and the people who have been a part of this journey with me.
I'm grateful for every step that I take. Every mile is an accomplishment, and every breath is a miracle.