The mystery store on North Avenue and Halsted has been unveiled and opens on Saturday, to teeming throngs no doubt. All thee roads around the immediate vicinity of the store have been smartly repaved, with new lines all shiny white.
The CTA Red Line station has been rebuilt at the surface and the dilapidated state of the underground part has been minimized by it actually having had its face washed for the first time in years. And a few drops of touch up paint have worked miracles too.
I was in the station last week and it was squalid. This morning, thanks to Mr. Jobs and his merry men in Cupertino, California, it is a place you could even be proud of!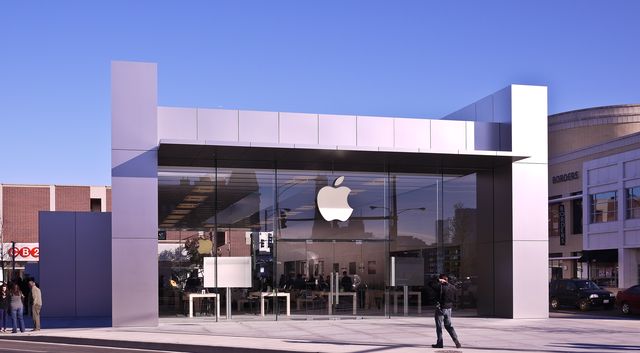 I was there to take the Red Line up to Evanston for auditions at Northwestern this morning - in the excellent Lutkin Hall. On my short walk from the station to the Music Department I was quickly reminded that I was in a university town by the window display at the T-Mobile store in downtown Evanston. Don't you love it? It's all about athletics isn't it?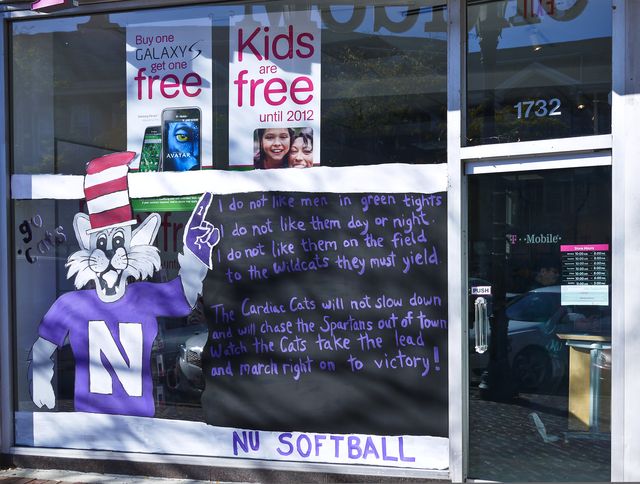 This is something strange to us Brits. The Oxford-Cambridge athletic rivalries don't seem to be important anymore. Years ago the Boat Race on the Thames was a nationally important sporting event, as was the Oxford v Cambridge three day cricket match at the home of cricket, Lord's. The university teams included a good many international players, and were regarded as at least as good as the other First Class professional teams. All gone now - it's all about learning, as of course it should be. Anyway, I enjoyed the Dr. Seuss thing. Bright kids are good whatever they may turn their brightness to.
And I enjoyed the auditions at Northwestern. It was a good day for tenors unusually. There was a terrific young man from Bangalore, India, and an excellent and very tall tenor whose accomplishments, in addition to his singing rather well, included proficiency in Viennese Dialect, and Waltzing. Both might come in useful somewhere I suppose, though probably not in the same production.