Social media allows anyone to connect with the masses and share their opinion with anyone willing to listen. Most people are connected with their friends, family, coworkers, acquaintances and others they're familiar with in real life, but social media has also given the opportunity to start relationships online first with new people. Networking -- whether personal, professional or romantic -- has become one of the most common activities happening today in social media.
For instance, social networks like LinkedIn, Twitter and Facebook would not have the success they've seen today if not for the outright benefit of networking with people of similar professional backgrounds, interests, philosophies etc. Yet there still remains a substantial disconnect between bringing your online relationships and experiences offline.
These three mobile apps work to fix this problem and bring the power of your social networks to the real world, helping you come face to face and get a chance to experience what you've been seeing on your screen all along.
1. OverNear
OverNear is a new app still in beta that is best described as mix between a social planner and Foursquare. The app allows you to check in at your current location or to check in at a location you'll be at in the future. The ability to check in ahead of time allows your contacts and connections to know when and where you'll be able to meet if they are in the area. This app could work wonders if you're attending a conference and want your contacts to know your location ahead of time. Planning meet ups with your professional contacts just got a whole lot easier. OverNear also notifies you when your friends on the app are nearby, giving you the most amount of opportunities to connect offline. Privacy is a major focus of this app, allowing users to customize which friends get alerts about their location. OverNear is less about the discovery of new connections and more about taking your existing online connections to the next level face to face.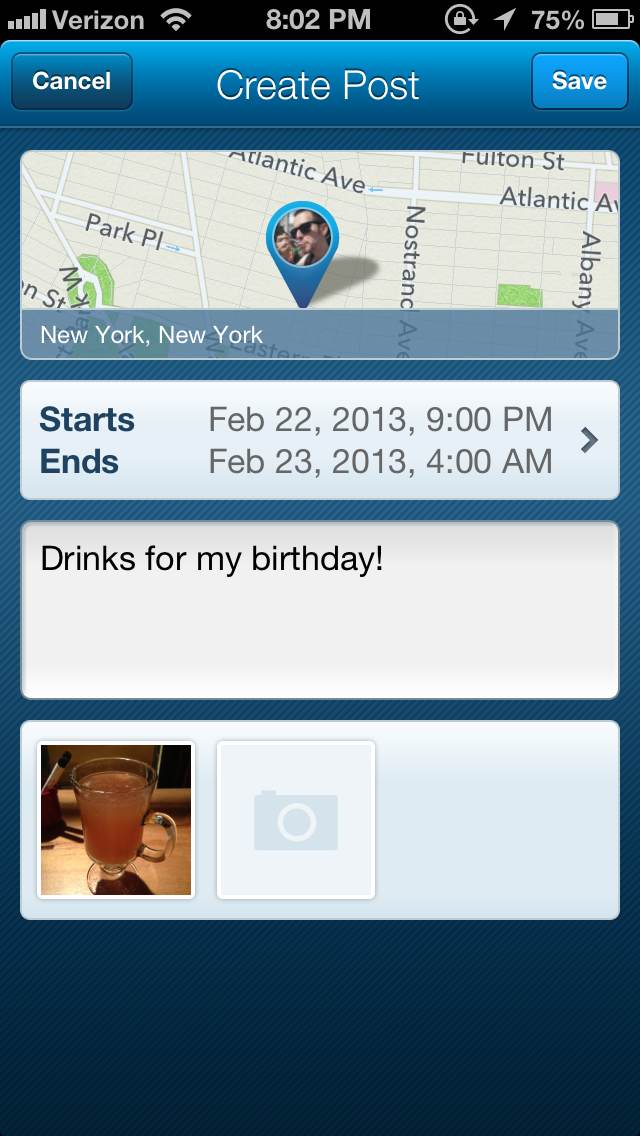 2. Sonar
Sonar is a hyper-local social network with the goal of greater relevance between a user and their connections. This mobile app taps into your existing social network and alerts a user when their existing and future connections are nearby. Sonar pulls info from a user's Facebook, Twitter, Foursquare and LinkedIn to highlight there interests, location, job and more to help find the similarities between your connections. The unique value in Sonar is that it can run in the background and alert a user about their connections on the major social networks, even if there connections aren't using the app. Although it isn't the main focus of the app, Sonar also allows a user to pull similarities or shared connections between them to better inform an introduction. Sonar seeks to be the "Here-Now" social network, empowering users to learn more about their nearby connections to strengthen these relationships in real life.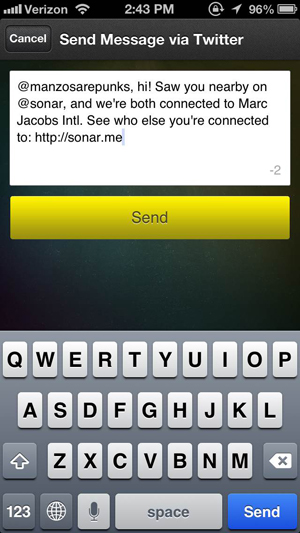 3. Circle
Circle is a highly visual location-based mobile app that helps connect users with their nearby friends, asking users "Who's around?" as they login. This app, unlike many of its competitors, is highly visual and pushes the limits of the iPhone interface with a unique user experience. The Circle app functions similarly to other location-based apps by alerting a user when their connections are nearby, but Circle also helps to organize your different connections into groups based on how you know them called networks. Circle breaks down connections as Professional, Sports & Activities, Social, Organizations and your Networks. Your networks consists of different groups a user can join covering a variety of interests, for example everything spanning Apple Fans to Catholics. This segmentation is a similar concept of circles on Google+, but is focused on better organizing your connections close to your physical location and who is and isn't allowed to see you on the app. Privacy was a major concern when location app Highlight was launched and Circle helps solve those same issues, giving users full control of who can and can't see that they are nearby. All and all, Circle connects its users with the people and places they care about most in a visually stunning way.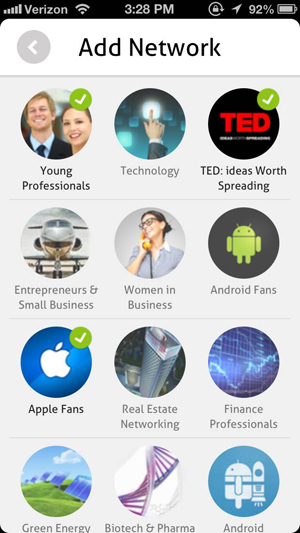 Have you used any of these apps to connect with your friends? Is your privacy a big concern when using location based apps? Share your thoughts in the comments below.