A successful career is like a rollercoaster with many ups and downs, whether you're an employee or an entrepreneur. Understanding how to maintain your success and move past your failures can help you lead a more productive and fulfilling career.
To help provide some insight on how to navigate a career you're proud of, I've asked 33 tech entrepreneurs to share some of their biggest lessons learned from their own failures.
1. Welcome detours and failures with open arms.
I learned that what you might think is the worst thing that ever happened to you in that moment might actually turn out to be the best thing that ever happened to you. I can recount a number of the instances when I thought the world was ending to only laugh about it several years later and thank my lucky stars that that's how things turned out.
One thing you will notice about successful people, especially people with an entrepreneurial streak, is that they welcome detours and failures as a natural part of the journey they are on. I've talked about this in more detail in my TED-like talk here.
So when I mentor young people I tell them first and foremost to never question their passion and their ability to get things done. If you have the confidence in yourself, in where you are going, and what you are trying to build, this is what will get you through tough times. And that is all it'll be - tough times that you can overcome, not Armageddon.
So it turns out that the cliché "When one door closes, another door opens" is more than a cliché after all. You just need to be confident enough to see that other open door. And that requires that you not stare at the closed door too long.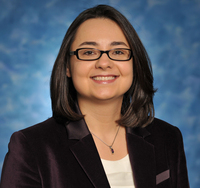 Ekaterina Walter is the CMO of Househappy, social media trailblazer, international speaker, an author of the Wall Street Journal bestseller "Think Like Zuck" and co-author of "The Power of Visual Storytelling." Follow her on Twitter.
2. A successful business requires 100% attention, everything else is a distraction.
About two years ago, I was running my company smoothly and successfully. Things were going so swimmingly, in fact, that I decided I could dedicate less time to running my company and instead spend more time working on a new startup for which I was really excited. I started spending more time on the new startup, as it was new and interesting. Most of all, it was fun working on a new venture.
Meanwhile, my original company continued to do just fine, but that's what blinded me. Running a company "just fine" is not what an entrepreneur's job is. Successful entrepreneurs don't do the minimum for their company; they constantly work to grow it, evolve it, and prepare it for the future. Because I was splitting my team between the two startups, growth stalled at my first company, and I didn't have enough time to dedicate to the new startup to make it successful.
The second venture eventually failed, and I stopped work on it. The original venture, AudienceBloom (which I still work on full-time today) is now stronger than ever, and growing quickly with my full attention toward.
I learned that a successful venture requires 100% attention, focus, and effort. Secondary ventures need a full-time manager or else they'll just distract you and derail your existing efforts if you aren't careful.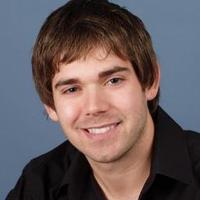 Jayson DeMers is the founder and CEO of AudienceBloom. Follow him on Twitter.
3. Your company's focus comes with trial and error.
One of my biggest lessons in building a business came in the first year of Sharethrough -- I learned that you can't build a business with two centers of gravity.
Your center of gravity isn't your product, or your customers, or your market. Rather, your true center of gravity is somewhere at the intersection of what you're passionate about + what problem you want to solve + why that problem matters.
For Sharethrough today, our center of gravity is to monetize the modern internet with meaningful content, beyond obnoxious ads. We believe that advertising can be high quality and valuable to the user who sees it, that ads can be clean, and well-integrated to the site they live on.
In the early days of Sharethrough, we didn't have that clarity of focus, and it took us a few years to learn that lesson.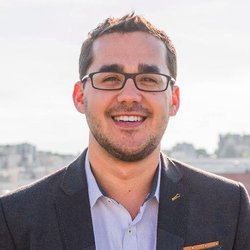 Dan Greenberg is the co-founder and CEO of Sharethrough. Follow him on Twitter.
4. Mistakes will surface new opportunities.
The greatest lesson I learned was that mistakes will not end your business. If you are nimble and willing to listen to constructive criticism you can excel by learning and evolving. In my experience as an entrepreneur, there have been times, especially early on, when I encountered issues that appeared to be insurmountable.
For example, when I managed an artist on Capital Records that got dropped, I felt like a devastating failure. But in truth, it showed me how vital social media is to breaking talent in this new world order. If I never failed with that project, I would not have realized the importance of social media and its impact on traditional media.
From that I developed a new set of skills, which led me to co-founding DigiTour. With a lot of persistence and a willingness to be flexible, we were able to overcome obstacles and prove we are a brand with staying power. I have learned not to get too excited or too defeated as I build my business. Each day is like a roller coaster filled with ups, downs, thrills, and unexpected turns.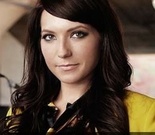 Meridith Valiando Rojas is the co-founder and CEO DigiTour Media. Follow her on Twitter.
5. Agree upon the direction of your company from the beginning with key stakeholders.
Be sure you're lined up with all the other co-founders before you jump into the deep end.
In past roles of mine, too often did people have different ideas on where they saw the trajectory of the company going, and if you're not on the same page it might not end as well as you had hoped for.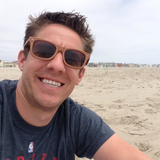 Evan White is the president of Evan White PR. Follow him on Twitter.
6. Use your negative experiences to regroup.
The biggest failure I ever had was when I invested in a $2000 program that promised if I simply followed their suggestions I would make a ton of money. I did precisely what they suggested and it was a huge failure. And ethically I felt disgusting. The return rate was off the charts and it was dismal experience.
I used all those negative experiences to regroup and figured out a way to launch events that fit within my comfort zone. What ended up happening was the birth of my online summits. Eventually Social Media Success Summit was born.
It was such a huge success that I launched a new experimental website called SocialMediaExaminer.com back in 2009. Turned out I was on to something. Today millions of people visit our site and it is one of the largest business blogs on the planet. So moral of the story: let your failures clear your deck, much like a forest fire, so new ideas can be born. You never know, one of those ideas might turn out to be a mighty oak!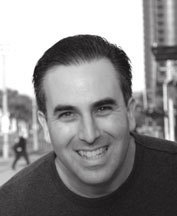 Michael A. Stelzner is the CEO and founder of Social Media Examiner and MyKidsAdventures.com. Follow him on Twitter.
7. The stability of your career is under your control.
Some people are afraid of going the entrepreneur / freelance route because of the lack of stability. I was one of those people who applied for jobs that did not fit my interests because I believed a full-time job equaled security.
While being laid-off is not typically considered a failure, I felt it was because it happened twice at jobs I wasn't truly passionate about. I felt the lack of passion was what made me an easy target for the first round of layoffs in both cases.
From these experiences, I learned that doing something you are passionate about outside the bounds of a traditional job can lead to more stability. This is because you have the power to get more work. You are in control of your marketing and client acquisition. You can adjust your pricing and offerings to match the supply and demand within your industry. You will be the one to ensure your own success.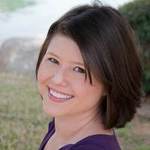 Kristi Hines is a freelance writer, ghostwriter and professional blogger for Kristi Hines Media. Follow her on Twitter.
8. Tune out the noise and find your instinct.
Trust your instinct. And if you can't tell what your instinct is telling you, learn how to peel back the noise in your life that is keeping you from hearing it.
The failures that you beat yourself up over are the ones where you experienced warning signs and can connect the dots backwards after the fact.
As an entrepreneur, the latitude of failure and of success is directly correlated to people. I am growing more and more attentive to my first instincts, even if I can't justify them, as they apply to people.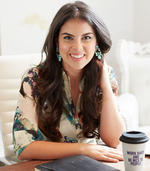 Caroline Ghosn is the co-founder and CEO of Levo League. Follow her on Twitter.
9. Balance taking your time with acting fast.
Take your time to think through something and when you're ready, act fast. This absence of this diligence has been a common thread among some of the failures I can think on - hiring vs. firing, inadequate snap judgments, arguments, etc.
Firing people for example, can be one of the most difficult parts of an entrepreneur's journey. It can be important for a company to move forward, but they're moments that are never devoid of emotion.
The final decision is also typically drawn out for a lot longer than it should be. But usually as soon as the decision is made, you tend to ask yourself "why didn't I do this before?"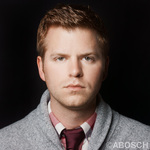 Matt Galligan is the CEO and co-founder of Circa. Follow him on Twitter.
10. Pay attention to your customers first.
Though my previous company was ultimately a failure, it taught me a very valuable lesson: be maniacally focused on your customers.
We had a great idea and the smartest tech team, but we fell in love with our technology and our concept of what the customer wanted, rather than actually talking to consumers to hear their feedback directly.
When we did finally hear customer feedback, we were too far down the road to change our idea and the company failed.
With Man Crates, I treat customers as co-creators helping to direct the company. This customer feedback loop is a core part of our DNA -- it's part of who we are as a company. It was an expensive lesson, but a priceless one in my experience.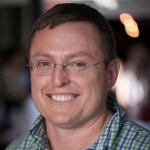 Jon Beekman, a graduate of Stanford Graduate School of Business, is an entrepreneur, the founder and CEO of Man Crates. Follow him on Twitter.
11. Finding success is much easier as a team.
The biggest lesson I've learned the hard way is entrepreneurship is much easier when you're not doing it alone. Partners whose skills complement yours and whom you trust completely make the difference between big success and small, or between success and failure.
And at a macro level, supporters--whether investors, advocates, communities--make it easier to do huge things than small. To get that kind of support you need to tell a big story that people can believe in.
My first several startup projects bombed or sputtered out because I talked small and didn't gather support. Included in my list of flops what was essentially a proto-Pinterest. Man, did I blow that one!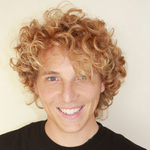 Shane Snow is the co-founder of Contently and author of the upcoming book Smartcuts: How Hackers, Innovators, and Icons Accelerate Success.
12. Use data to help fail less often.
Failures are unavoidable and ridiculously costly for start-ups with little time and money. So often start-ups invest huge resources into big product or marketing initiatives.
Naturally, we want to believe that our hard work has paid off, yet the reality is that a very small number of those projects will actually produce large scale, lasting benefits - most will have no impact at all on your business, and some will even make things worse.
The key to success therefore is in trying to fail slightly less often by using more data rather than gut feel in the project planning phases, and not let projects that fail to meet their success criteria linger around for too long.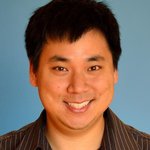 Larry Kim is the founder of WordStream. You can find him on Twitter.
13. The quality of your team will make or break you.
When you fail at something - say your product doesn't scale to the level you expected, revenues slump, or your rate of growth stalls - great teams use their shared experience to figure out what went wrong and develop a solution that generates results even better than previously thought possible.
Success is contingent on teams that are persistent, trust each other and learn from their failures.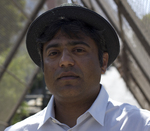 Kiran Bellubbi is the founder and CEO of Applauze. Follow him on Twitter.
14. Avoid a Field of Dreams mentality.
When we believe wholeheartedly that our product is going to meet a major need, based on personal experience, we avoid taking the necessary steps to do thorough market research to analyze whether or not our dream should become reality.
We all hear about Steve Jobs dismissing market research and the notion that customers know what they want. I would argue that this is an issue of semantics. Jobs utilized what's most important about the heart of market research: consumer insight.
He knew people wanted computers but were frustrated by how difficult they were to use. He came to this understanding by paying attention to consumer behavior rather than asking the "what do you want" question.
There is a big difference between building product we assume people need and being in tune with what our customers may actually desire, even if they don't know it.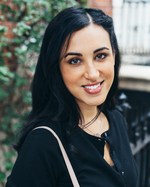 Melisa Singh is the founder of StoryShelter. Follow her on Twitter.
15. Being adaptable is the real test.
Here's what I've learned. The best-laid plans don't always work out as you'd expect. The real test is how adaptable you are when things don't go the way you'd planned.
It's how you adjust after failure that demonstrates your strength in leadership. Did you take what you learned and did you use it to better your plan for the next time? That's the key.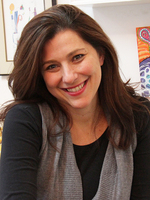 Carrie Kerpen is a self-described (Non)trepreneur, author, keynote speaker, and social media expert. She is the CEO and co-founder of social media agency Likeable Media. Follow her on Twitter.
16. Iterate for different learning styles across your company.
I initially failed at creating an education program for training my employees. My goal was to create an ongoing training program at Ironpaper for team members to gain new skills that could be applied to client projects. I created a cross training document outlining skills necessary for marketing, web development and design.
The expectation was that every team member would have in-depth training in their respective field of practice, while having basic training in every other discipline relevant to the company. The program fell short of it's objective however as it was something given to employees to go away and study on their own and as such was not integrated into the life and culture of the company gracefully. Everyone in the company completed the minimum requirements of the company, but many did not retain or comprehend the materials.
I was initially discouraged with the failure of the first education program within the company. What I learned after was just how important being iterative and interactive with my approach would be to the education program's success. I needed to build a more interactive program, with both passive and active learning approaches, taking into account different learning styles.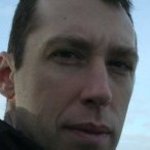 Jonathan Franchell is the founder and principal of Ironpaper. Follow him on Twitter.
17. The worst decision is indecision.
One of the biggest lessons I've learned isn't from a particular failure but from missed opportunity: the worst decision is indecision. When you're an entrepreneur, you have to move quickly and go with your gut. If you don't, you could miss out on things that can help your business immensely.
It can be nerve-wracking but it's important to get products out there and use data to see whether it's working. I think the best process is this: Release, Review, Optimize, Iterate, Repeat.

Also, at the end of the day there is no right way or one way to run a business. When you start a company, you think there is a road map or holy grail to success. There isn't. I used to be so focused on doing things precisely like others who had success before me to avoid hitting snags, but that can ultimately hold you back. Ask questions, acquire mentors, gather knowledge and then make an educated decision and do what's best for your business.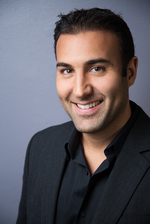 Ryan Harwood is the CEO of PureWow. Follow him on Twitter.
18. Look at failures as merely mistakes.
I "fail" probably once a week, maybe even once a day, I just think of them as mistakes, not failures. I'll make the wrong decision or go down a path that our customers don't want because I wasn't listening, and then I have to backtrack.
Most people see the word failure and think "unrecoverable." Instead, I see failures as mini test results. I tried something, it didn't work, so let's gather up what we learned and try again. I've never let my business get to a point of failure, I've set my guidelines and pivot if we start heading towards something that's failing.
I actually just wrote a guest article for The Muse about the idea that you have to fail to succeed, which I don't agree with.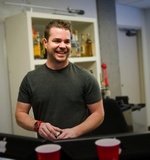 Jim Belosic is the CEO of ShortStack. Follow him on Twitter.
19. Try to be incredible at one thing.
You're going to be pretty good at a lot of things. Once you find something you love and can scale your business to, you've found it.
For us, it was infographics. We didn't get there overnight and it was a determination after folding in a few specialties into something great.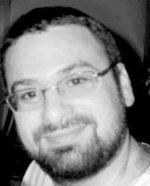 Brian Wallace is the president of NowSourcing. Follow him on Twitter.
20. Disagreement and conflict are healthy.
For years, my Mom and I ran a failing consultancy. We went almost $500,000 into debt, building a business that's supposed to require very little upfront investment. It was a case of groupthink - we (and the few people we hired) thought alike and didn't question each other.
Failure - a very harsh failure - taught me that you cannot surround yourself with "yes men" (or "yes women"). Disagreement and conflict are healthy. They create stronger, better decisions, and more exploration of the risks and opportunities.
At Moz today, there's a small leadership group that has a lot of healthy disagreement and conflict. Then, we all get on the same page about what's going to happen, and we pursue it as a unified team.
Last year, Moz's revenue (all from recurring software subscriptions) was nearly $30mm, and we over 21,000 customers. It's been a long, painful journey, but those early failures (and even the failures we make every week these days) have helped us continue to get better.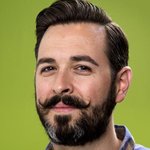 Rand Fishkin is the co-founder of Moz and Inbound.org, startup junkie, frequent traveler, blogger, social media addict and evangelist of all things TAGFEE. Follow him on Twitter.
21. Think simple from the start.
The single biggest lesson I learned is that you need to make your solution simple. I've had a lot of businesses fail and typically the failure wasn't due to the idea. Instead the solution was complicated and hard to use. By making your product really easy to use you are more likely to succeed.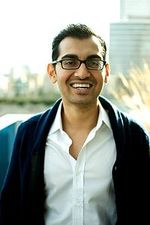 Neil Patel is an entrepreneur, investor, advisor and blogger. He started two SaaS analytics companies, CrazyEgg and KISSmetrics. Follow him on Twitter.
22. Tomorrow is always another day.
The most important part of failing is realizing tomorrow will offer another day to get it right. Earlier in my entrepreneurial career, I took failures very personally. One "big failure" would get me down for days, and in some instances diminished my confidence and productivity for weeks.
It wasn't until after my first business went under and I started my second--and, ultimately my first successful company--that I realized how important it is to take failures as lessons learned rather than hard knocks.
My second business was stronger as a result of the lessons learned on my first go around. Now, my companies minimize the potential for failures by shrinking our downside on any single decision. As a result, we get back up stronger and faster when we do face a set back, and the sun usually ends up shining brighter in the days to come as a result.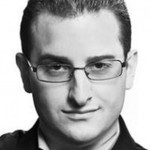 Scott Gerber is a serial entrepreneur, author (Never Get a 'Real' Job), TV commentator and founder of Young Entrepreneur Council (YEC). Follow him on Twitter.
23. Success is not the natural state of things.
The most important lesson I learned about failure is that without it, you do not truly understand success. When success comes too easily or too early in the process, we come to believe it is the natural state of things, and when failure comes at a later date in some form or another we are most often utterly unprepared.
My failures have opened my eyes to introspection and learning that has made me a better father, brother, friend, mentor... a better person.
This is not to say you should seek out failure, more about how important it is to stretch yourself and not be afraid of making mistakes. We need to empower our employees, associates, friends and children to understand that failure is incredibly valuable when you make learning part of the process.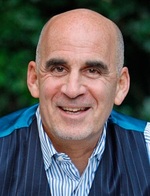 Ted Rubin is a social marketing strategist, keynote speaker, brand evangelist and acting CMO of Brand Innovators. Follow him on Twitter.
24. Push new ideas and projects forward.
As entrepreneurs, our life can sometimes seem like it is full of failures because of the constant need to experiment and do new things without fear of failing. What is important, though, is that we learn from our failures. My failure has been, and in some ways continues to be, the failure to focus. Let me explain.
We all come up with ideas on a new business or a new product and need to execute in the right time in the right way. The problem is that we also have "legacy" business, relationships, or interactions that sometimes keep us away from focusing on doing the right things to push new ideas and projects forward.
Sometimes it means simply turning down things that we used to accept or deciding to simply unplug from other activities. But the message is clear: Without clear and dedicated focus, whatever you want to do as an entrepreneur will either not be acted upon in the right timing or not implemented as effectively as it could have been should you have had the focus. It's a pretty simple concept, but sometimes the simplest things are the hardest to implement on a day in day out approach.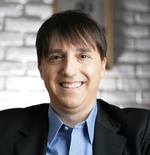 Neal Schaffer is a social business coach, consultant, trainer, speaker and author of Maximize Your Social. Follow him on Twitter.
25. Regard failure as a strength and not a weakness.
The thing about failure is that it's pretty frequent and almost always short lived, especially when you're moving fast. I don't think you'll ever hear a successful entrepreneur refer to their experience saying: "Oh! This was easy." But failing fast and hard comes with a certain charm to it.
With time and enough failures under your belt, it makes you immune (almost, nonchalant) to the uncertainties and risks involved in running a real business. You learn to take longer strides outside your comfort zone, believing everything has a way of working itself out. You learn to acknowledge and regard failure as a strength and not a weakness.
Reid Hoffman explains entrepreneurship quite well: "You jump off a cliff and you assemble an aero plane on the way down." In essence, as a fledgling entrepreneur, every day in your life is an effort against crashing and burning. It's the single biggest lesson in survival!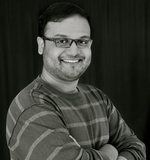 Rohan Chandrashekhar is the CEO of BUZZVALVE. Follow him on Twitter.
26. Start now!
The biggest lesson learned is "start now". Almost every decision I've made that's led to something awesome would have been way more awesome had I simply decided to start sooner.
By starting now, you also are able to figure out what works and what doesn't work that much more quickly. So it becomes easier to cut out things that don't work and do more of what does work.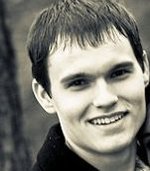 Wade Foster is the CEO and co-founder of Zapier. Follow him on Twitter.
27. Don't fail alone, find talented rockstars.
Single biggest lesson from a failure in my career: I didn't ask for help when I was stuck and just struggled along trying to figure things out.
Having powerful people alongside of me and a team of extremely talented rockstars has not only changed my life but also my business. Don't EVER go it alone! Find rockstars and fulfill your destiny.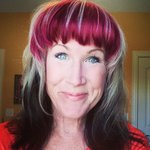 Sandi Krakowski is a Forbes Top 20 Social Media Influencer, as well as the president and founder of A Real Change International, Inc and Sandpaper Tablet, Inc. Follow her on Twitter.
28. Letting go of the need to look perfect.
I used to be so worried about how things looked that I was creating and how I thought people would perceive me if I "messed up" with something. Truth is, that energy took me away from living my vision and creating something that people were inspired by.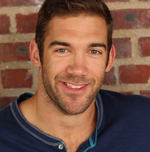 Lewis Howes is an author, Lifestyle Entrepreneur, former pro athlete, world record holder in football and current athlete on the USA Men's National Team for Team Handball. He is the creator of the podcast, the School of Greatness.
29. Failure happens, it's okay.
I've had several failures during my career and the biggest lesson, by far, is understanding that failure is just a part of being an entrepreneur. It happens, and it's okay.
I was brought up to think failing was bad and that it meant I wasn't good at something, but after almost giving up several times at the start of my entrepreneurial journey, I've come to enjoy the failures I experience.
They've taught me so much. Although I always shoot to win and don't want to fail, when I do I appreciate it because I then have a better understanding of what not to do the next time around.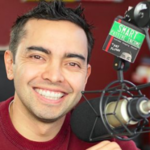 Patt Flynn is the owner of Smart Passive Income blog and podcast. Follow him on Twitter.
30. Nothing is as bad as it seems.
My single biggest lesson is something my dad taught me: nothing is as bad as it seems (but then again nothing is as good as it seems either). In other words, failure is just relative.
There is a billion people in India (and 329,999,999 people in the U.S.) who could care less about your failure and it's just not as "important" as you probably think it is. And neither are you (or I). So roll with the emotions, then get back to work. And also remember this same lesson the next time you succeed and you think all's great - because nothing's as good as it seems either!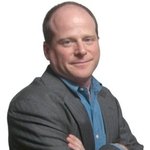 Gene Marks is the president of the Marks Group, a columnist and speaker. Follow him on Twitter.

31. Get told "no" on a daily basis.
The singe biggest learning for me was to not be afraid of failure and to actually embrace it. More importantly, I learned that you need to fail, and often fail often.
If you aren't being told "no" on a daily basis, you aren't pushing yourself hard enough or taking enough risks. As tech entrepreneurs, we're in the business of innovation, so failure is part of the journey.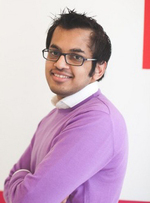 Shafqat Islam is the CEO of NewsCred. Follow him on Twitter.
32. Success isn't necessarily found by being an employee.
In my first summer after my first year in college, I desperately tried to get a job to earn some money as a poor student. No matter what I did or which place I wrote to, I got absolutely no responses back.
After a few days of feeling down, I realized that I could always go and work for myself. So I started a small social media consultancy that helped me earn my first few thousand dollars in that summer.
The key lesson for me, was that you might not get a job, but that doesn't mean there aren't some great things you can still go out and do.
The more I think back about that one summer, the more it became clear of how vitally important that experience of starting my own small company back then was, to help me get to where I am today. The obstacle is the way, as someone beautifully put it in a great book.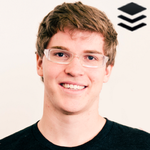 Leo Widrich is the co-founder and COO of Buffer. Follow him on Twitter.
33. Be patient and adjust on the fly.
First, patience, patience, patience. I was within a 6 month period of giving up and going back to corporate life and then seeing the business take off.
Second, the plan you start out with is never the plan that actually works. I believe if more entrepreneurs went in with that attitude they would be more successful. Startups tend to fall in love with their product, when they should be more focused on building a loyal audience, listening, and adjusting the offering on the fly until it takes.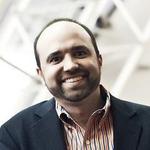 Joe Pulizzi is the founder of Content Marketing Institute and the author of Epic Content Marketing. Follow him on Twitter.
What's the biggest lesson you've learned from a failure in your career? Please share your experiences in the comments below. We'd love to hear your story!
Brian Honigman is a Marketing Consultant, Speaker and Freelance Writer. He's worked with clients like Dell, HubSpot, Adknowledge and Sumall. He's written for Forbes, The Next Web, WSJ and others. Follow him on Twitter.