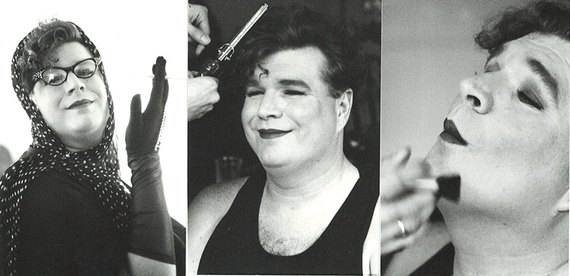 Alan Davidson grew up a misfit in a small Texas town. It was the 1970s. When the counterculture was flourishing in the U.S., he felt like he'd finally found a group where he might fit in and be accepted for who he was: a gay young man.
Davidson soon found himself regularly shooting up methamphetamine, and his life was spinning out of control. He felt that the root of his problem was always that he was different, that his sexuality would never be accepted. Internally his mind vacillated between manic fervor and chronic fear.
As bartender to Houston's "fabulous," he developed an outrageous personality to hide his anxieties and self-loathing. It might be nice to say he got help and got better, but his first attempts at traditional drug- and alcohol-abuse programs didn't work. Instead he spent years trapped in the cycle of drugs, with its flashing highs and crashing lows.
Davidson's wake-up call about the deadly dangers of his lifestyle didn't come until literally most of his close friends were sick or dying. It was the height of the AIDS epidemic, and gay men were dying in swarms. Research into the causes and treatment of the disease were in their infancy.
Davidson knew he had two of the biggest known risk factors for AIDS at the time: He was a gay man and an intravenous drug user. He looked around as his friends were dying and knew he had to do something, but he didn't know where to begin. Each day the news shared more information about HIV and AIDS and how devastating the disease was to the gay community.
Many gay people felt abandoned and isolated as the government and many religious groups turned their back on the raging disease.
"We felt like we were all alone in the midst of this terrifying and heartbreaking epidemic," says Davidson.
Charity events sprung up all over all over Houston's Montrose area to help the sick and dying with insurance, food, medicines and treatments.
To help, Davidson created one of many alter egos, Appassionnetta von Klymaxx, the "largest drag queen in captivity." Davidson is 6-foot-4 in flats, so imagine him at 7 feet with four-inch, steel-reinforced heels and big hair.
Appassionnetta was fierce onstage as she raised thousands of dollars for the cause. Davidson spent years doing drag, hoping that openly expressing his personality and his sexuality would garner acceptance and heal his feelings of not being accepted for who he really was inside.
Davidson explains that he finally did get clean and sober when he had to decide, "Am I making short-term plans for my life, or long-term plans?" The first step was to get one of the very first HIV tests to figure that out. Back then, results didn't come immediately; he had two weeks to think about his life. Finally his results came.
Miraculously, he was, and still is, HIV-negative!
He'd played Russian roulette with his life and dodged a bullet -- two bullets, really.
He remembers:
That was the "junkie/drag queen/bartender to the fabulous" part of my life. It was a lot of fun -- great music, great dancing, great friends, and a good time -- until it came with an awfully high price. It all came crashing down, and I found myself surrounded by death. I was spared for something. I didn't know what, but I knew it was for something.
He left the Montrose Clinic that day vowing to stop squandering his gifts and talents, and to make some kind of difference for his community. Six months later he found himself at the Winter's School of Massage.
"That was 1988," he explained. "It was the beginning of my healing path and teaching others to heal themselves. With bodywork I explored the place where my body (long ignored), my mind (long indulged), my feelings (long buried), and my spirit (longing) are interconnected."
Clean and off drugs and drink, Davidson dedicated himself to learning every kind of alternative medicine or technique that might help him heal those core wounds that had driven him to such despair. He needed an emotional replacement for what the drugs and alcohol used to do for him. He tried 12-step programs, meditation, yoga and the Emotional Freedom Technique (EFT). They all helped, but they couldn't heal what was empty and broken inside, feelings that had taken root in childhood but never really healed even after he got off drugs.
Davidson was taught Big Mind meditation by Zen master Genpo Roshi and EFT by Margaret Lynch. But then he took them much further, creating a unique program all his own, combining powerful techniques from various modalities he'd learned and experienced over more than three decades. Today Alan Davidson is the author of Body Brilliance: Mastering Your Five Vital Intelligences (IQs). You'd never know that he spent 12 years trapped in addiction and suffering before he found a way out.
Enlightened Tapping Meditation, Alan's meditation technique, teaches people how to access all parts of their highest self in any situation.
He says:
In forty minutes I can help someone who has never meditated in their life experience the same state of stillness that the Dalai Lama experiences when he sits in his daily meditation. Anyone and everyone can shift into their truest, most peaceful self.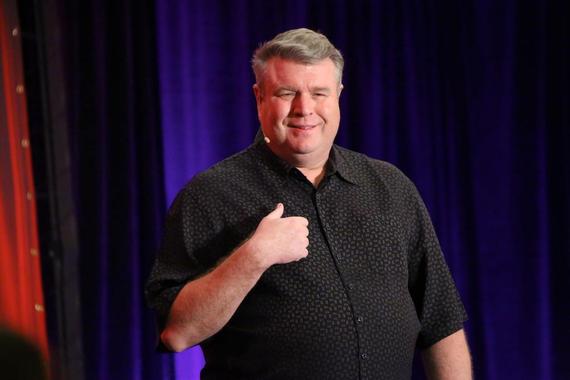 What is Enlightened Tapping like?
Dardan Oxley explains and shares her very personal experience with the practice:
Alan leads us through ever-deeper shifts in our brain-wave states, which allows us each to freely make a choice to release the old, negative emotions and their accompanying limiting beliefs, or not. What was once an entrenched feeling holding a limiting belief in place is transformed into knowing a new truth for myself.
Alan taught Angela Bautista his method of Enlightened Tapping. She says:
The practice of invoking the non-dual and archetypal energies has been the most powerful for me. With presence of mind, my perspective shifts, and I have been able to focus and persevere through seemingly overwhelming situations. The best way I can describe my experience is that it seems like I have a kaleidoscopic mind and can invoke specific energy as needed for particular situations.