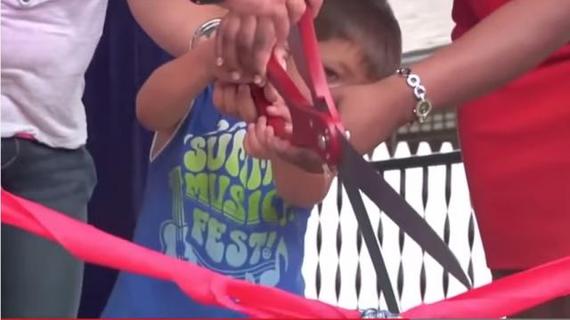 No one thought Mark Evans would graduate from high school. Even his teachers thought he should probably just try to pass and then get a minimum wage job.
But Mark had different plans for his life. He did his first two real estate deals before he turned 19... and that changed everything.
After years of financial success, Mark decided to give back in a big way.
Mark regularly gives away fully refinished and furnished houses to homeless families, including veterans.
Yes, you read that right. He gives away fully furnished homes to veterans.
Let me give you the back story.
It started with one veteran. She had fought for our freedom and returned home a hero. But life doesn't always deal a fair hand to everyone so this veteran found herself homeless.
When Mark first learned about this veteran and her story, he was shocked and dismayed. Why was someone who had fought for our freedom now begging for spare change on the street?
So he did something about it.
He wanted to make a big impact on this hero's life. Something that would change her life and give her a hand up that she needed (not a hand out). So he bought a home, renovated it and furnished it, and then gave it to this homeless veteran, free and clear.
The veteran said the house giveaway changed her life.
... But she has no idea how much it changed his.
Since then, he's been on a mission to donate fully remodeled, fully furnished homes to other deserving families.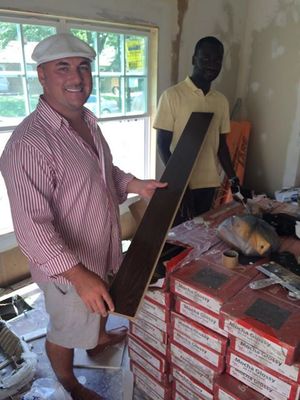 Mark's mission is "to give a hand up not a hand out" to those whose lives would be changed by a new home.
His mission started as a grassroots project and he gave away a home as often as he could. Along the way, he developed the concept of "full-circle giving" and we partnered with other private, non-profit, and government organizations.
Evans stated, "More than a few tears have been shed as we have watched one deserving family after another receive the keys to their fully remodeled, fully furnished home... at no cost to them."
Fortunately, other people caught his passion and have joined the cause, helping him to grow the house giveaway project into something even more exciting than he could have even imagined when he first started.
In the spring of 2014, he partnered with the former Ohio State football player Maurice Clarett, and his organization The Comeback Project.
Together, they're partnering to change the lives of Americans, one family at a time by providing them with a furnished home, free and clear.
"We've committed to giving away one house a year, with the goal of giving away a million dollars in homes over the next ten years," said Evans.
There is so much need out there and the impact we can all have is truly life changing.
We can all learn a lesson from Mark.
If you want to be involved in the house giveaway project, you can follow the updates at HouseGiveaway.org.