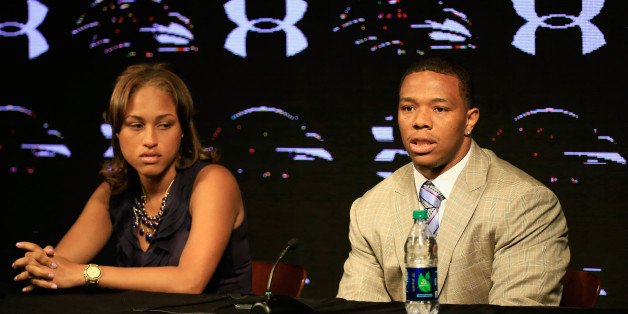 The unacceptable violence committed by Ray Rice against Janay Palmer and the ensuing controversy has hit close to home for the City School District of New Rochelle. Rice is a celebrated alum with an ongoing presence in the New Rochelle schools and surrounding community. With a spotlight turned on our district, we are determined to use the event as a teachable moment, to focus on the immediate and ongoing needs of our students and staff. In an era of national concern about the academic college and career readiness of high school graduates, the incident also highlights the moral imperative to raise young people with compassion, emotional intelligence and confidence to prevent domestic and dating violence.
Well before that now-famous video was seen worldwide, the City School District of New Rochelle was committed to educating students about dating violence, in partnership with My Sisters' Place, a leading domestic violence awareness organization. Since 2011, My Sisters' Place has delivered its Domestic Violence Education & Prevention (DVEP) program to 1,200 of our students, teaching them about healthy relationships and defining the dynamics of abuse. In addition, My Sisters' Place launched Project Team On in partnership with our district to provide training and education to our cheerleading squads, football, soccer, and volleyball teams and provided in-depth workshops for coaches, students in grades 6 through 12, and their parents.
We have intensified our efforts and increased teaching opportunities throughout October, Domestic Violence Awareness Month. Along the way, we have explored additional avenues for meaningful learning and dialogue. Yet there is so much more that all educators need to do. We cannot ignore that up to 10 million children in the United States witness some form of intimate partner abuse annually. Wherever you live, it's clear that many are searching for ways to express their feelings and decide what to do next about domestic violence. In a school community with more than 11,000 students from Pre-K through grade 12, we embrace the reality that the tide will turn only when educators become an integral part of the solution.
This means New Rochelle schools will continue to teach students that domestic violence is a choice rooted in power and control. We are telling our female students nobody has the right to abuse them, and we are telling our male students they must be part of the solution. We are creating the context for students and staff to break the silence and have the time to really talk in a supported environment.
Nearly 64 percent of Americans say that if we talked more about sexual assault, it would be easier to help a friend or relative in need. Educators have a significant opportunity to open the door to these conversations. We need to turn up the volume.