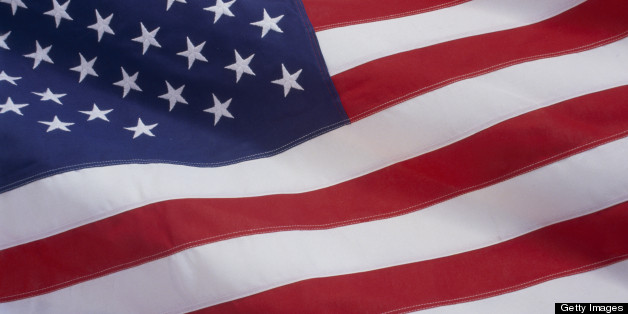 Army Specialist William Joseph Gilbert was buried this week at Forest Lawn Cemetery in Los Angeles. He was an infantryman in the 1st Armored Division. The honor guard fired a 21-gun salute, a bugler played taps and 24 white homing doves were released, one for each year of his life. They circled the cemetery, got their bearing, and flew off. Then Willie was lowered into the ground.
We've sent soldiers like Willie to die for 12 years. Americans don't have to conserve food or gasoline, or give up shopping while the Willie Gilberts fight. If we don't know or love someone away at war, it doesn't affect our lives one bit.
I met Willie once when he was about 14 years old, a smiling teenager trying to behave among his mother's friends. Willie's mother performed with my wife in a theater for children. He used to come to the theater and hang around after the show. At the funeral I realized that Willie bears the sad distinction of being the only soldier I ever met to have died in America's unending wars.
People who knew him said Willie had a long interest in the military but didn't really join the Army to be a warrior. They said he did it to pull his life together, get some direction, and get moving. But some Army mates at the funeral said Willie threw himself into being a soldier and was one of the most willing, unstinting guys they knew. They said he was a practical joker who kept people laughing during the tension of deployment. He was a big guy with a big smile.
Three weeks ago Willie was married and expecting his first child with his wife Monica just about any day. He was due to spend a week at home.
But Willie was killed May 14 in Sanjaray, Afghanistan. According to his division, a roadside bomb went off next to a convoy, hitting a vehicle occupied by Jeffrey Baker, a bomb disposal expert, and Mitchell Daehling. The Army sent a second convoy to help the first. The medic Cody Towse and Willie Gilbert were together in a vehicle and when they got to the scene, two more bombs exploded. All four men died. It's a common tactic to set off one bomb then set off another to kill the guys coming in afterwards. Willie would have known that.
Monica Gilbert delivered their first and only child Mikala eight days after his death. She carried the baby all through the funeral mass in a South Pasadena Church with high dark wooden arches where a couple of hundred mourners sang and prayed for Willie's eternal life. His sister was there and his mother Jodi, a woman I had never before seen when she was not smiling, having fun and entertaining children.
Brian Zuber, Willie's boyhood friend, spoke in church about growing up and getting in trouble together. Willie's father, Glenn, suffered with cancer for most of Willie's life and toward the end had to use an electric scooter. Willie and his friend Brian used to take the scooter out on the street and pull each other on a skateboard. They thought they were getting away with it, but the white rubber wheels on the scooter turned black with street dirt. And the carpet in the house was white too.
Zuber told how Willie loved chicken pies and once hid one on the top shelf in his closet because he was eating it just when his father called him to dinner. His mother later went to get some sheets and the pie fell on her head. Zuber said he and he and Willie had a falling out for a while and didn't speak for a year or so. He couldn't remember what the disagreement was about, but he did remember that it was Willie who made the move to patch it up and be friends again.
The motorcade to the cemetery stretched for a mile. Willie was buried on a hillside overlooking the 134 Freeway and the Walt Disney animation building, two landmarks in the part of the world where he grew up. He had asked, if anything happened, to be buried near his father. Glenn was just 50 feet up the hill, his bronze marker freshly shined for the occasion.
The 1st Armored Division sent a general to speak at the graveside, a one-star named Wayne Grigsby. Trim and cut in his dress uniform, Grigsby brought humor and certainty to the occasion. One thing you have to say for the military, they know how to bury a soldier with rituals that convince the family that all this is real. It happened.
Amid the speeches about never forgetting Willie, never forgetting his sacrifice, I watched the traffic on the freeway and thought about all those people passing who never knew him and didn't know he was dead. To most of them, if any of them paid attention to the news, he was just one of four anonymous men killed in a brief deadly attack far away. Soldiers died just days before Willie, and more died days after. I watched the cars and thought that few of those people even think about the steady drip of Willies dying in sandy places on the other side of the world.
Any number of times over the years I have heard or read about incidents similar to the one that killed Willie. For a brief time I spent as a reporter in Iraq, I was in there among them. I have seen what a car bomb does to a man. I've tried over the years to read all the names of the American dead as they appear in the newspaper. I thought I owed them that, but there are too many and I haven't remembered a single one of them. I do now.
When the funeral was over my wife and I got in our car and joined that traffic on the freeway. We returned to the flow of people who could just keep going. Willie's young friends and his sister may go on to get married, maybe have children and grow old if they are lucky. We left behind Willie Gilbert, buried with military honors and frozen forever in a moment when he was looking forward to being a father, a husband, and having a long, good life.