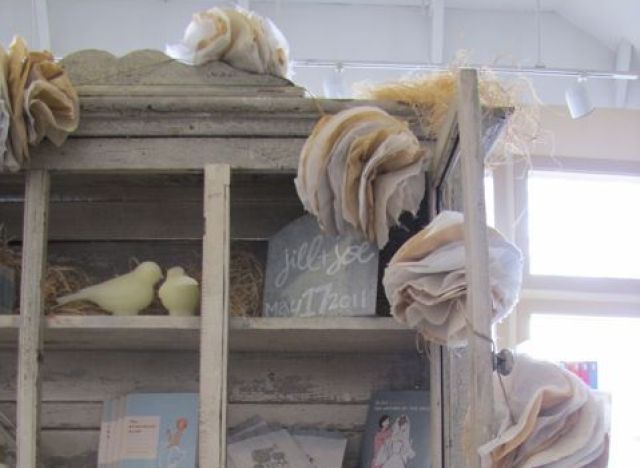 Photo by The Borrowed Abode
In Random Recast, I find more stylish new uses for everyday things. This week, it was all about coffee filters. At first, I thought this particular item would be a bit of a challenge. After all, it really doesn't get more boring than a coffee filter. But as usual, my go-to craft blogs didn't let me down. It turns out there's a lot more that a coffee filter can do besides, well, filter coffee. The filters' circular shape, soft material and almost frilly edges make them great for crafting.
Today's final project idea was spotted by The Borrowed Abode. Here, recycled coffee filters are flattened, layered with muslin circles and strung onto twine to create a pretty garland. The tea-like palette means it will go beautifully with any decor (in any season). Very adaptable.
If you missed the other Random Recast projects, here's a handy slideshow round-up. Check back next week for a whole new batch of Random Recast projects featuring a surprising everyday item.