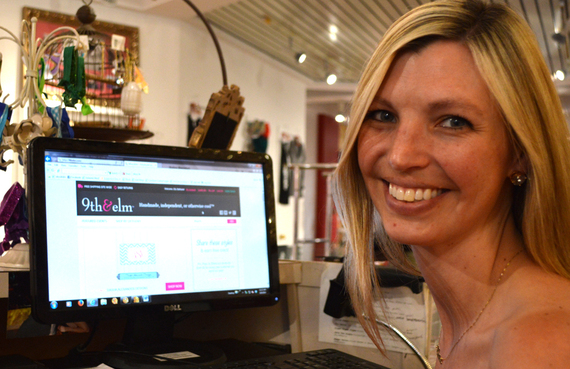 Image courtesy Sarah Darby/Missouri Business Alert
In a world filled with discount websites peddling mass-imported fashion, 9th&Elm stands out...way out. Their tagline, "Handmade, Independent, or Otherwise Cool," is the guiding principle behind everything they do. Imagine having a fashion-forward BFF who spends her time searching Etsy for the coolest items, handpicking her favorites, and then negotiates a discount for the rest of her friends. That's the vibe behind 9th&Elm, which makes it a refreshing alternative to many more mainstream shopping sites.
9th&Elm is the brainchild of Elly and Clay Bethune, husband and wife owners of brick-and-mortar, Columbia, Missouri-based retailer Elly's Couture. After graduating from San Francisco State University with a degree in Magazine Journalism and an emphasis in fashion, Elly launched the eponymous boutique in her hometown and quickly became a local favorite amongst Columbia's college crowd, earning a reputation for finding and curating products from exciting, up-and-coming designers
Elly's problem was that those independent designers proved to be challenging to find, hard to order consistent product selection from, and one retail location didn't offer enough volume to keep designers' attention. 9th&Elm.com was the solution. It would be a place for independent designers to get noticed and for shoppers to bypass traditional boutiques, finding unique, unusual items at competitive prices.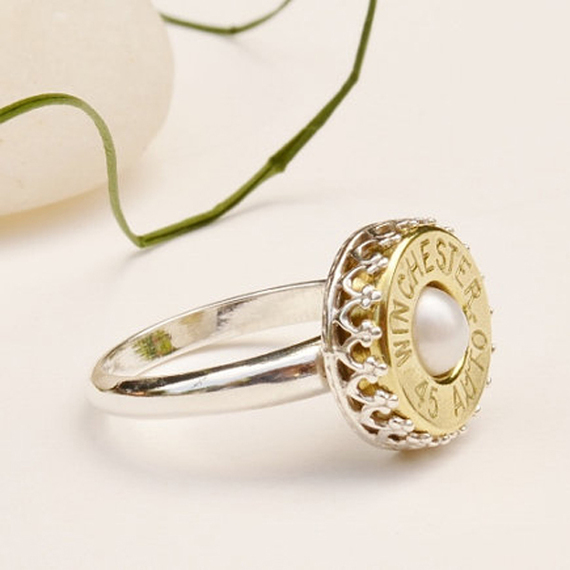 Launched in late 2013, 9th&Elm quickly caught on with their unusual mix of product--ranging from bullet-casing rings from Richmond, Virginia-based designer Emma Lalumandier to monogrammed nursery art from Rizzle and Rugee--and friendly Midwest service. Bethune not only wanted to offer good deals, but also allow shoppers to fill holes in their wardrobes with the very best. It didn't take long for the word to spread. Today the site has more than 500 independent designers and 60,000 registered users. With more than 20,000 followers on Pinterest and twice as many Facebook fans, the site is gaining steam.
9th&Elm's selection and user base are even more impressive when one considers the husband-and-wife duo's unusual path to success: the young couple bootstrapped the business, taking only a small round of friends-and-family financing. In the notoriously competitive and expensive landscape of fashion e-commerce, 9th&Elm's approach is both refreshing and impressive.
"We decided to go on the 'get rich slowly' plan," Clay explained. They made the decision to spend time understanding their customers and designers before scaling up, but their existing growth is proving challenging. "We're struggling to keep up. It's a wonderful problem, but something we have to overcome," Elly explained.
The Bethune's look forward to overcoming their growth problem sooner than later. Late last year, 9th&Elm made the decision to raise a venture capital round. While the pair declined to confirm an exact number, Elly said an upcoming infusion of "between $2 and $4 million dollars" will help the site accomplish its growth goals. "We're excited to expand our reach," Elly said. "We have so many independent designers that deserve a shot getting off the ground, and we love that we're able to connect them with fashion-forward women looking for something a little different."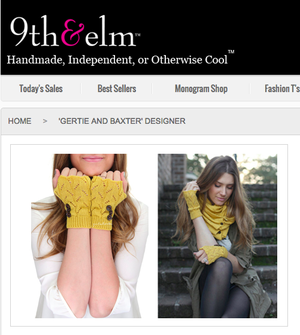 One such artist of that "something a little different" that fits 9th&Elm's "Handmade, Independent, or Otherwise Cool" edict is designer Julie Engelhardt. Engelhardt's products, marketed, under the name Gertie and Baxter and ranging from legwarmers to infinity scarves to wrist cuffs, have been favorites of 9th&Elm shoppers since the beginning. The designer, in turn, appreciates the purveyor's diligence in curating her collection. "What I love about 9th&Elm is its size and focus as compared to Etsy. The Etsy marketplace has become flooded and 9th&Elm curates only the best. This allows my products to really shine."
With the newfound VC infusion, 9th&Elm plans to help 10,000 designers like Engelhardt reach one million women in the next three years, Elly explained. That means growing revenue to more than $100,000,000 a year, positioning the site along the likes of Gilt, Zulily and ModCloth. Those are big goals, but if the young company's first 19 months are any indication, they have a great shot at it. Regardless of exactly how fast they grow, Elly's focus is on the people and product: "Above all else, we want to make sure our customers get access to the very best--the most talented designers and their best pieces. As long as we do that, everything else should work itself out."