The content of this post may be sensitive to some readers.
Laying Roots: Perfectionism, Popularity, and the Media
I could never have been described as heavy. Petite? Yes. Athletic? Absolutely. But never fat, pudgy, plump, or soft.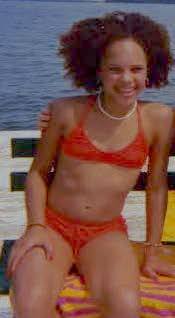 With puberty and hours of training as a dancer, I came to resemble my parents -- short but strong, compact and muscular. By the time I was fourteen, I had a wide back, sculpted shoulders, and powerful quads. Rarely did I think of my body, and when I did, it was out of pride. I liked being stronger than my male peers, and I liked resembling my parents' muscular build. Besides, I was the eater of the family. Whereas my cousins preferred grilled cheese and buttered noodles, I took pride in sharing the "adult" menu with my father, our favorite always being a medium-rare filet. At thirteen, fourteen, even fifteen years old, I was the emblem of healthiness. I was the last person anyone would expect to fall prey to an eating disorder.
In trying to make sense of this all and uncover its roots, I now see the subtle cues that indicated my susceptibility to anorexia. Most obvious is my neurotic perfectionism. At five years old, I was reading to my kindergarten class. At seven, I (privately) declared that I would be the valedictorian of my grammar school, and by ten, I had extended that goal to high school. From fifth grade on, I spent hours studying each night and felt such stress that I feared never graduating from middle school. To look back at that younger version of myself, and all the tea she drank to soothe her worried soul, makes me smile, even chuckle, at the ridiculousness of it all. But it is also saddening, for in that ten-year-old self I see a compulsiveness that would eventually bring about my physical and emotional deterioration.
Such compulsive tendencies weren't enough to fuel an eating disorder, though. After all, I had lived fifteen years without knowing my weight or giving it much thought. But high school changed me. A desire to fit in a new environment changed me. From that first day, I knew which girls were the cool ones and the ones I hoped to flock down the halls with (slow motion and Mean Girls-like, of course). Their appearance gave away their soon-to-be popularity. They exuded wealth and beauty. They had perfectly straight, typically blonde hair that spilled down their backs.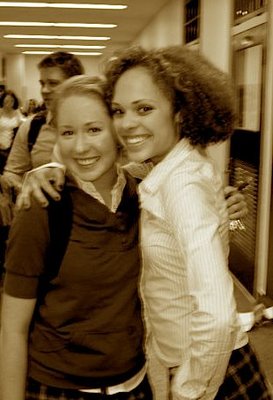 They wore Polo button downs, Northface backpacks, and white knee socks with Sperry Top-Siders. To accessorize, they dotted their ears with the same Tiffany & Co. "Bead" earrings and slipped on matching tennis bracelets. Of course, there were plenty of reasons for why they were popular and I was not, not the least of which was my growing introversion. But my teenage eyes didn't perceive the social canvas in such clear light. The explanation for my friendship difficulties was obvious -- I didn't look right.
So, I rectified this and came to mirror the peers I envied, Top-Siders, Northface, Tiffany's, and all. But such aesthetic changes did little to expand my circle of friends. Now I was just a lonely clone who associated looking wealthy with friendship and happiness. And so I worked harder. I had my nails manicured weekly (Lincoln Park After Dark, anyone?). I wore oversized, white Coach sunglasses to look like a Hollywood socialite. I started watching E! religiously so that I could emulate the wealthy and fashionable stars. Then, one summer afternoon when I was doing just that, Lindsay Lohan flashed across the screen. She was looking over her bony shoulder, pouting her lips, tossing her mane of golden hair, and staring down the camera with a piercing, confident glare. She looked so glamorous. Her bony body and protruding spine looked so glamorous.
"That's what I want to look like," I thought. And so began my life with anorexia.
Read Part One of the series here.